Behind the Scenes – Iceland Puffins
On the western end of the Iceland, you'll find the Latrabjarg bird cliffs. These rocky cliffs are a truly special and unique part of the island. We had hoped to see puffins in Vik (The Golden Circle) but we didn't see any that day so we decided to try the Latrabjarg Cliffs. To find this little corner of the earth, you'll need to drive down a number of windy unpaved roads through the western fjords. You won't find any tour buses here as the road is narrow and a little bumpy, to say the least! You'll be taking blind corners on mountain passes with no guard rails and avoiding huge holes in the road, all the while hoping that your car doesn't loose traction and plummet hundreds of feet… but it's worth every heart racing kilometer. Traveling tip – Make sure that you rent a vehicle with 4 wheel drive if you want to visit the fjords. When you finally arrive, it's a short walk up to the cliffs. Many species of birds call these cliffs their home including puffins, guillemots, and razorbills.  As you can see from the photos below, there are dozens of dips in the cliffs that give you optimal viewing and shooting vantage points. You'll be amazed at how close you can actually get to the puffins. They are nesting on top of the cliffs and if you stay low enough, they don't mind if you take a few photos. Staying low is also an important tip, depending on the season, the winds can be pretty strong up there. I spent a few hours shooting and my patience eventually paid off as I was able to capture some of my favorite shots from the trip. While photographing the Puffins I used a Sigma 70-200mm lens zoomed in all the way to 200mm. To get even closer I used the APS-C mode on my Sony a7rii. To view my processed image click here!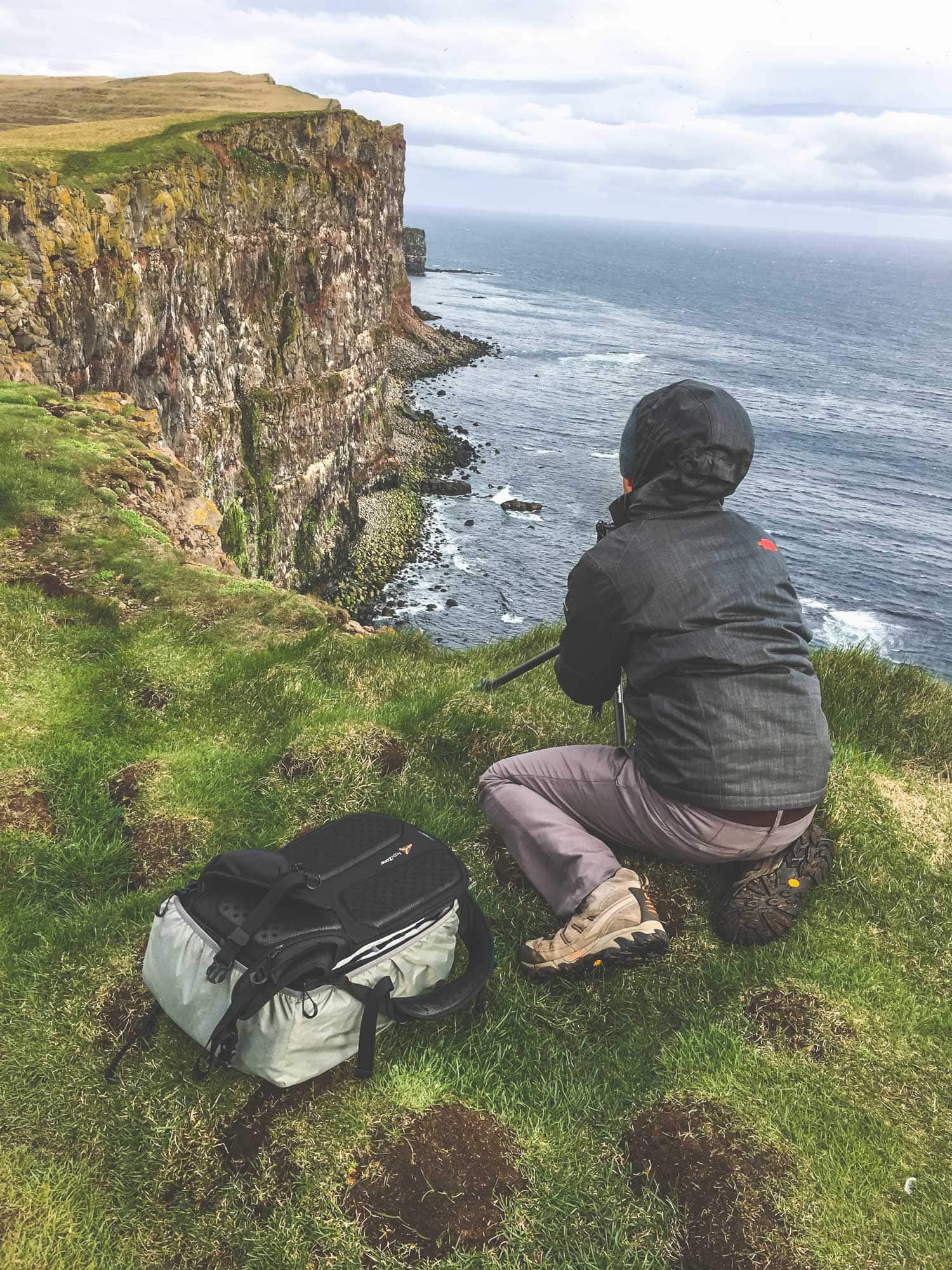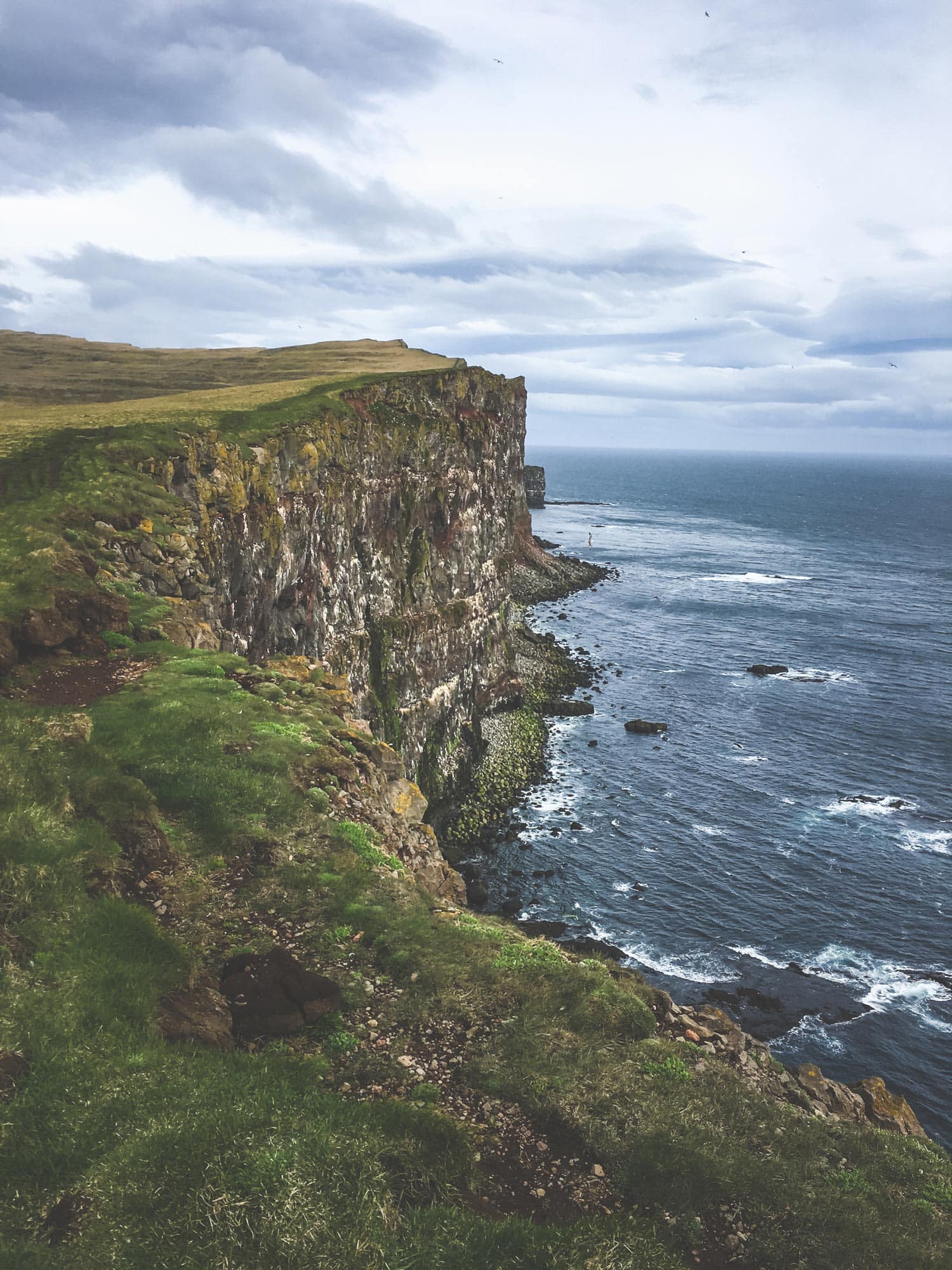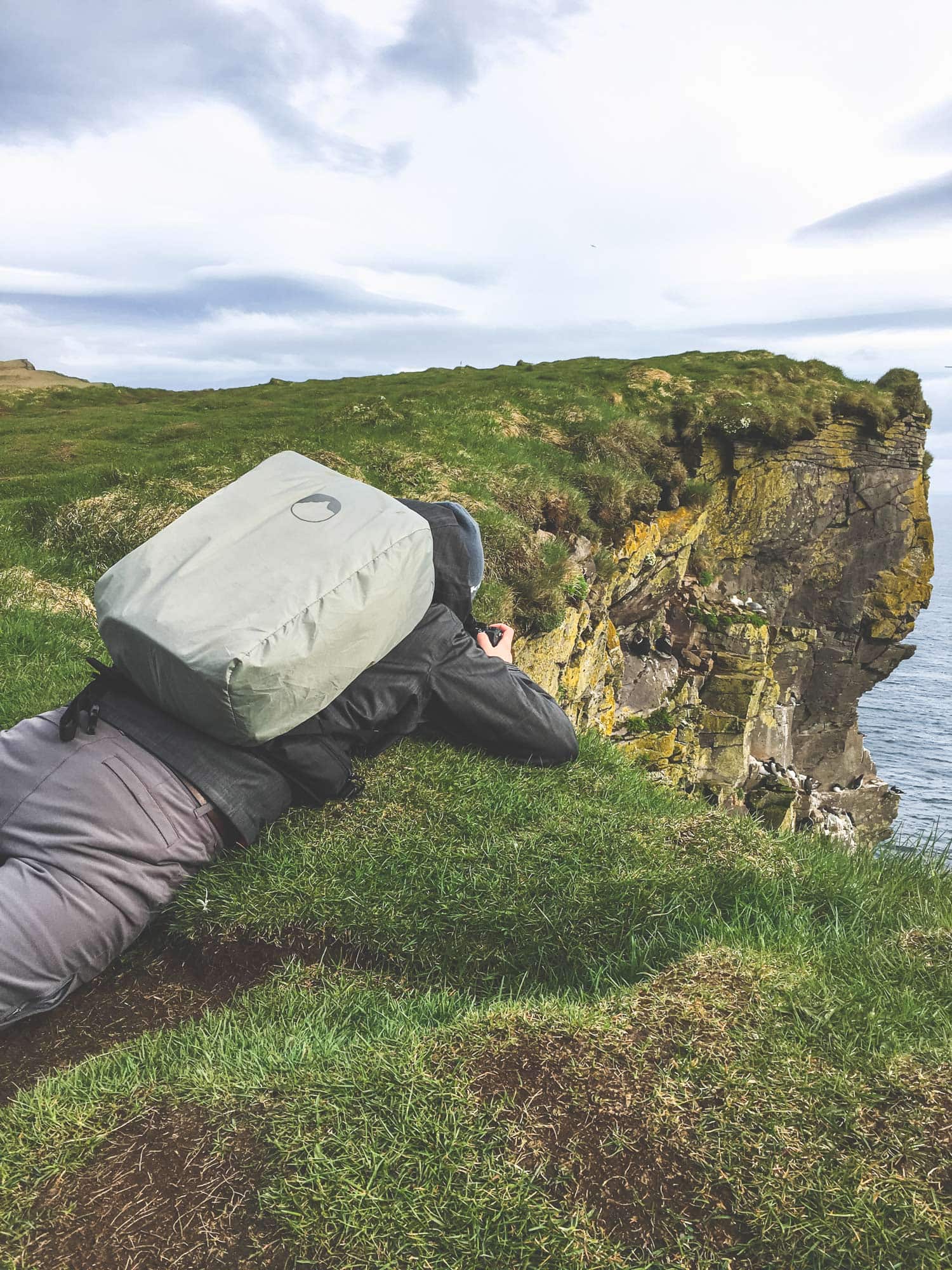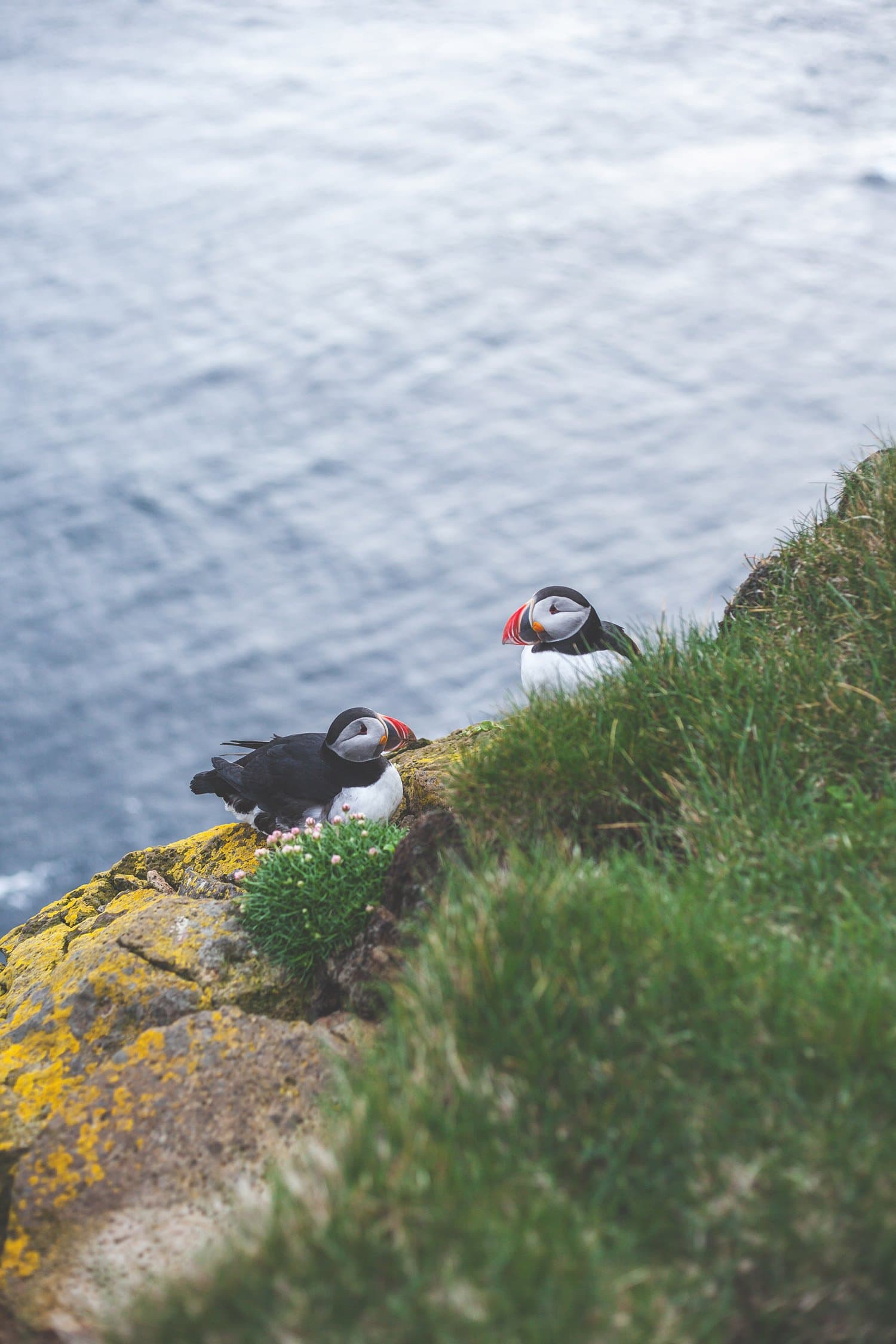 Looking for Lightroom Presets? Check out the Creative Flow and enjoy over 1200 Lightroom Presets & Creative Brushes: The Creative Flow is the ultimate workflow and premium preset collection by Presetpro. The Creative Flow is your own personal preset "tool box" where you can swap out tone curves, change base settings or easily color tone your image with a few simple clicks. When you purchase the Creative Flow you get all of our premium collections (at a discounted price) plus the Creative Flow workflow and Creative Brushes. Enjoy the power of 1200 + Lightroom presets integrated into one simple and easy to use workflow!