Beautiful Photographs of Paris
Paris is one of the most beautiful cities in the world, and it has been captured in countless photographs over the years. From images of the Eiffel Tower at night to shots of the Louvre during the day, Paris has a certain je ne sais quoi that makes it irresistible to photographers. This collection of Parisian photographs includes some of the best images of the City of Light, from sweeping cityscapes to intimate street scenes. Whether you're looking for a new desktop background or simply dreaming of a trip to Paris, these photos will surely inspire you. Bon voyage!
The Eiffel Tower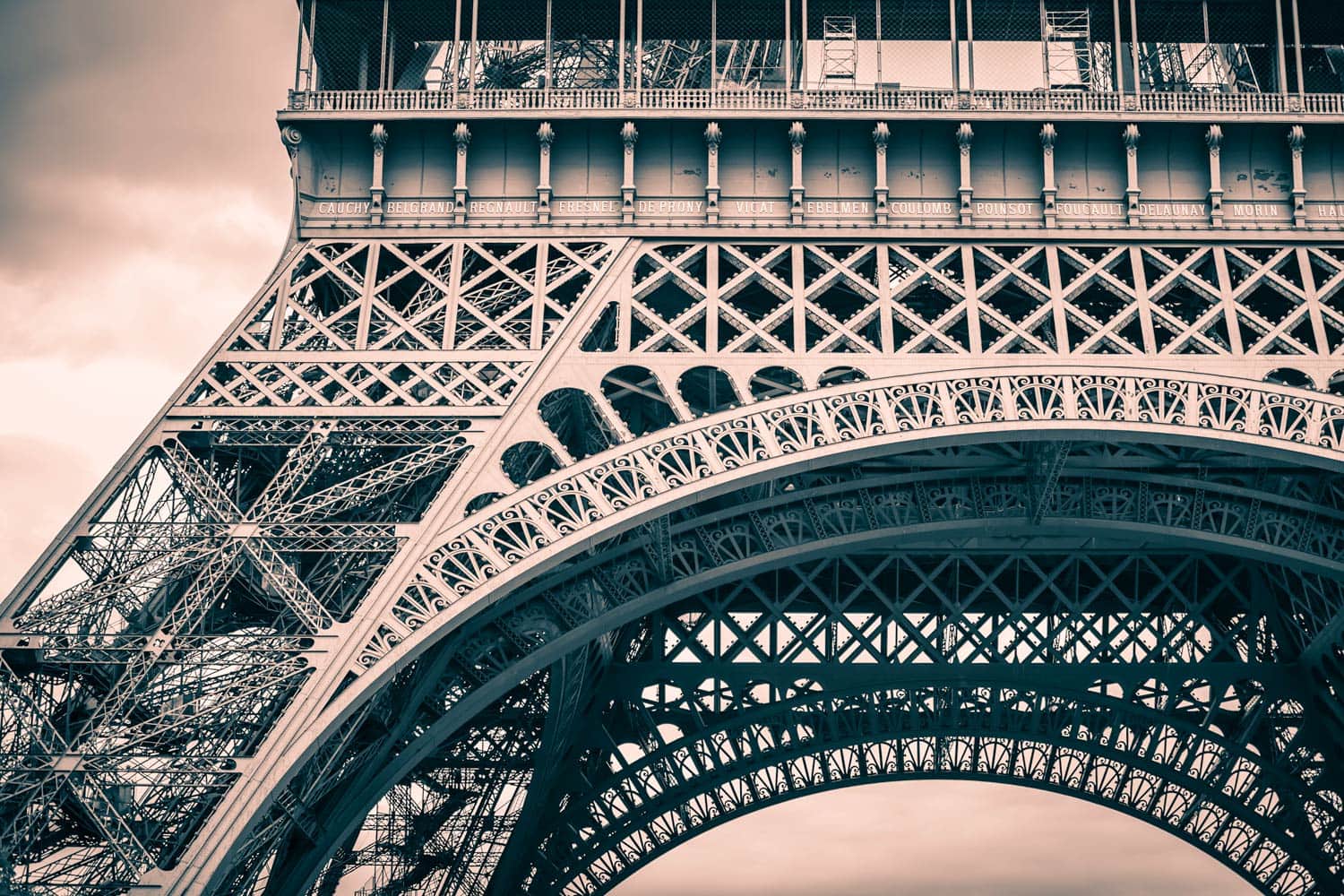 The Eiffel Tower is one of the most recognized landmarks in the world. Standing taller than any building in Paris, it is an enduring symbol of French culture and engineering. Completed in 1889, it was originally built as a temporary exhibit for the World's Fair. However, its popularity soon made it a permanent fixture of the cityscape. Today, the Eiffel Tower is one of the most popular tourist destinations in the world, with millions of visitors each year. It is also an important part of French national identity and has been used as a symbol of French defiance in times of conflict. Whether you admire it from afar or experience its dizzying heights firsthand, the Eiffel Tower is sure to leave a lasting impression.
Beautiful Fountains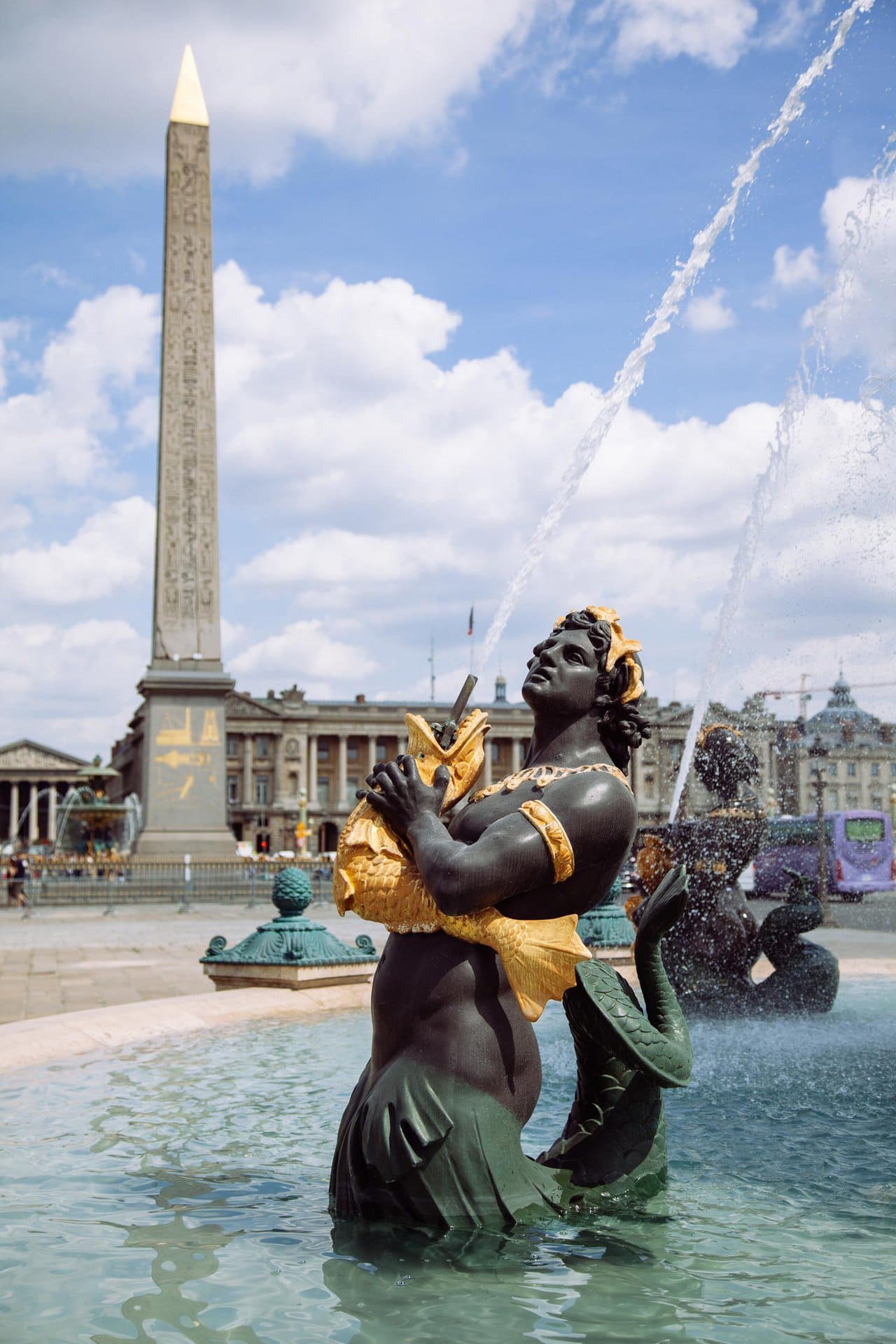 Fountains are a staple in Parisian culture and add to the city's timeless beauty. There are many popular, iconic fountains located throughout the city, each with its own unique history and style. The most famous fountain is probably the Fontaine Saint-Michel, which is located in the center of the city near the Notre Dame Cathedral. This massive structure was built in 1858 and features beautiful sculptures of dragons and other mythical creatures. Another popular fountain is the Fountaine des Fleuves, which is located in front of the Louvre Museum. This fountain was built in 1874 and features four statues that represent different rivers from around France. Finally, there is the Fountaine Stravinsky, which is located in the Pompidou Center. This contemporary fountain features 16 different sculptures that were designed by French artist Niki de Saint Phalle. These are just a few of the many beautiful fountains that can be found in Paris.
Magical Sunsets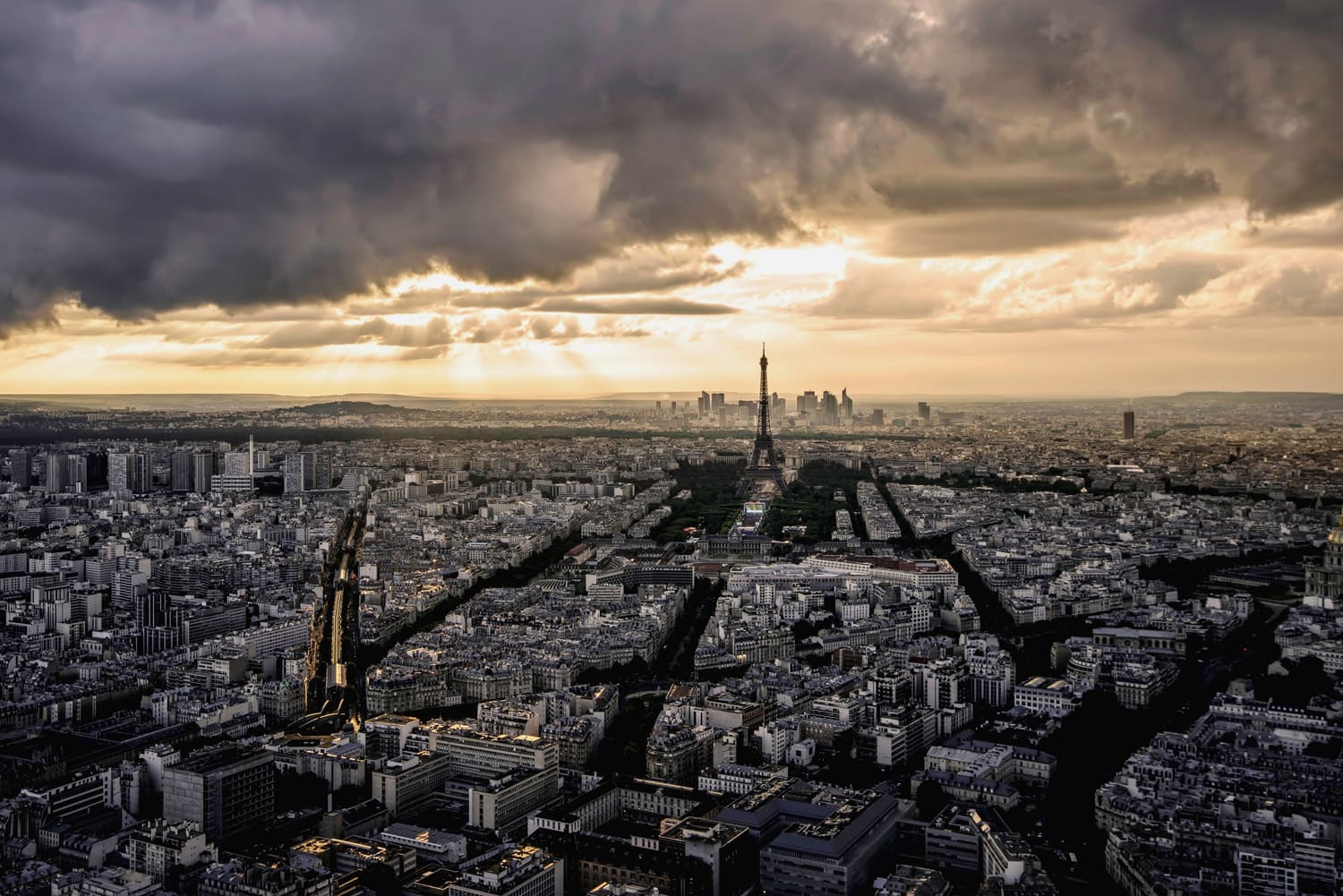 Sunset is a magical time in Paris. The sky turns a beautiful orange hue, and the Eiffel Tower sparkles against the setting sun. I always make sure to find a great vantage point to watch the sunset – my favorites are from the top of the Arc de Triomphe or along the Seine River. Sunsets in Paris are truly unforgettable experiences. If you're lucky, you might even catch a storm rolling in, which makes for an even more dramatic skyline. No matter where you are in the city, watching the sunset is one of the best ways to experience the beauty of Paris.
City of Lights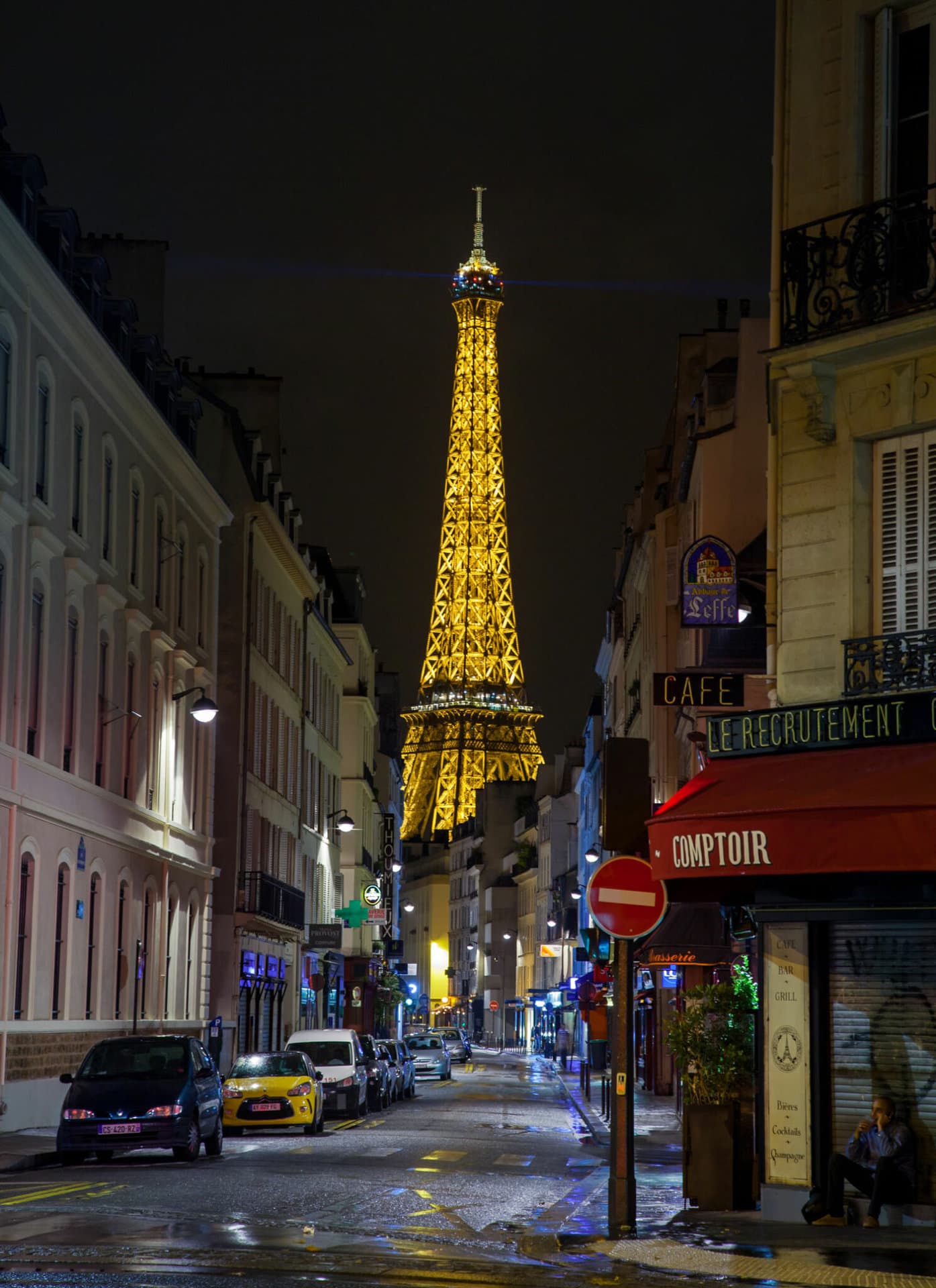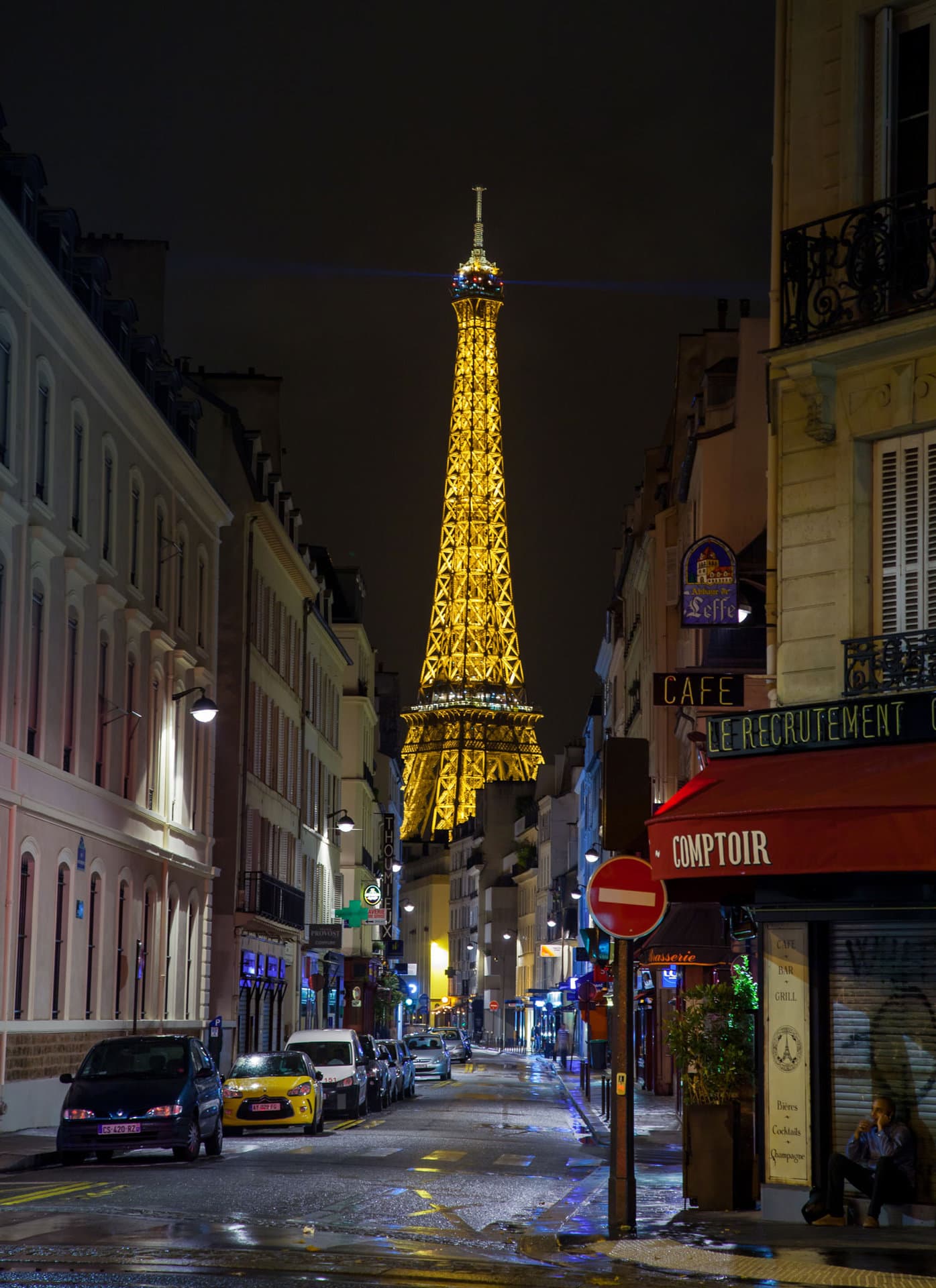 There's something about rain-slicked city streets at night that is both bewitching and intoxicating. Maybe it's the way the neon lights reflect off the wet pavement, or the way silence takes on a whole new meaning when it's punctuated by the sound of raindrops hitting the ground. Whatever the reason, there's no denying that city nights have a certain appeal. And there is perhaps no city more synonymous with night than Paris. The City of Lights has long been a source of inspiration for artists and writers, and it's not hard to see why. From the sparkling Eiffel Tower to the beautiful bridges that span the Seine, Paris is truly a sight to behold after dark. So next time you find yourself in France, be sure to grab your camera and head out into the night. You're sure to find magic lurking around every corner.
Palais Royal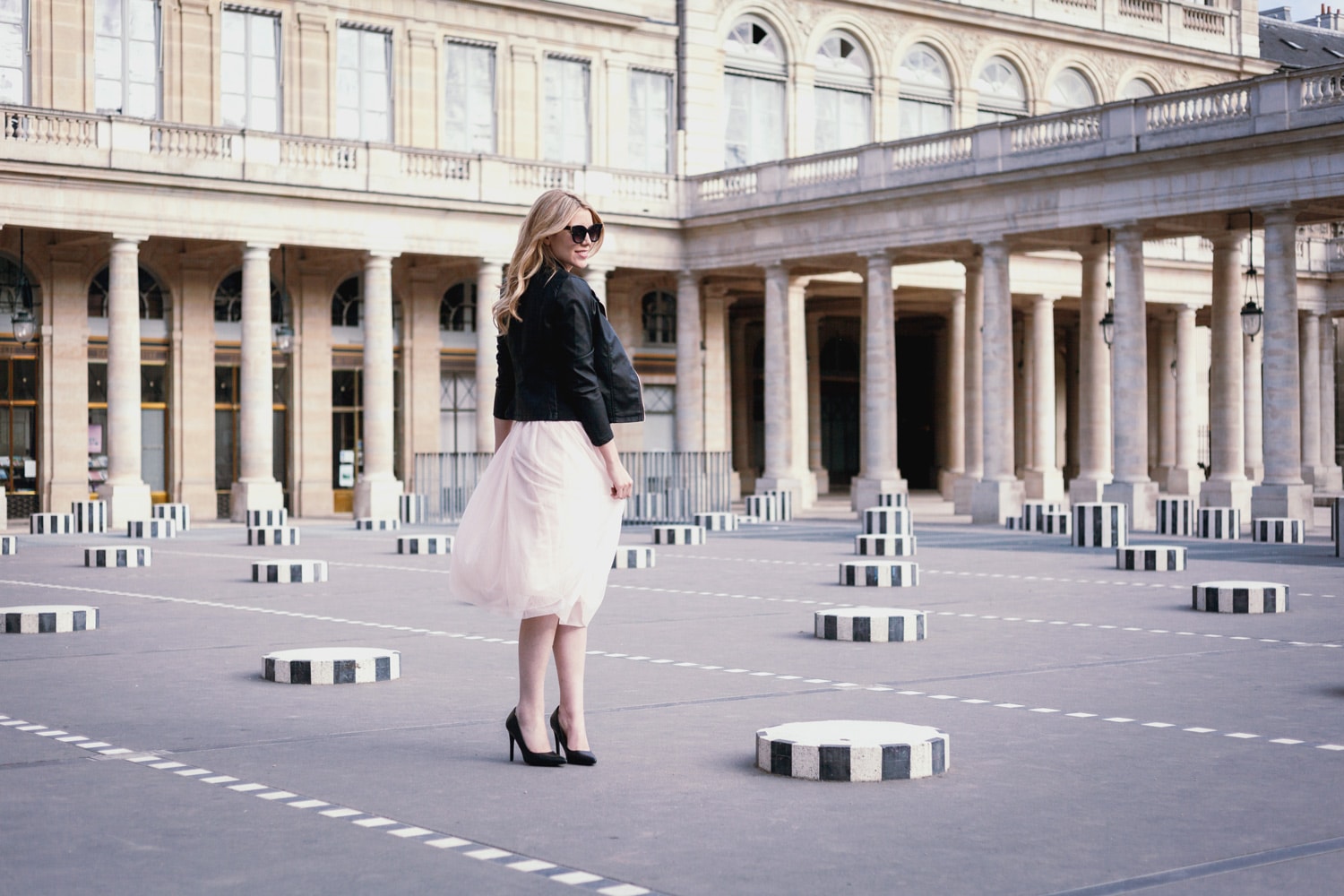 Palais Royal in Paris is one of the most iconic and well-known landmarks in the city. It was built in 1633 for Cardinal Richelieu and has since been home to a number of important political figures, including Louis XIV, Napoleon III, and Charles de Gaulle. Palais Royal is also known for its beautiful gardens, which are some of the most popular in Paris. In recent years, Palais Royal has undergone a major renovation, and it is now open to the public for tours and events. Whether you're interested in history or just looking for a beautiful place to visit, Palais Royal is definitely worth a trip.
The Louvre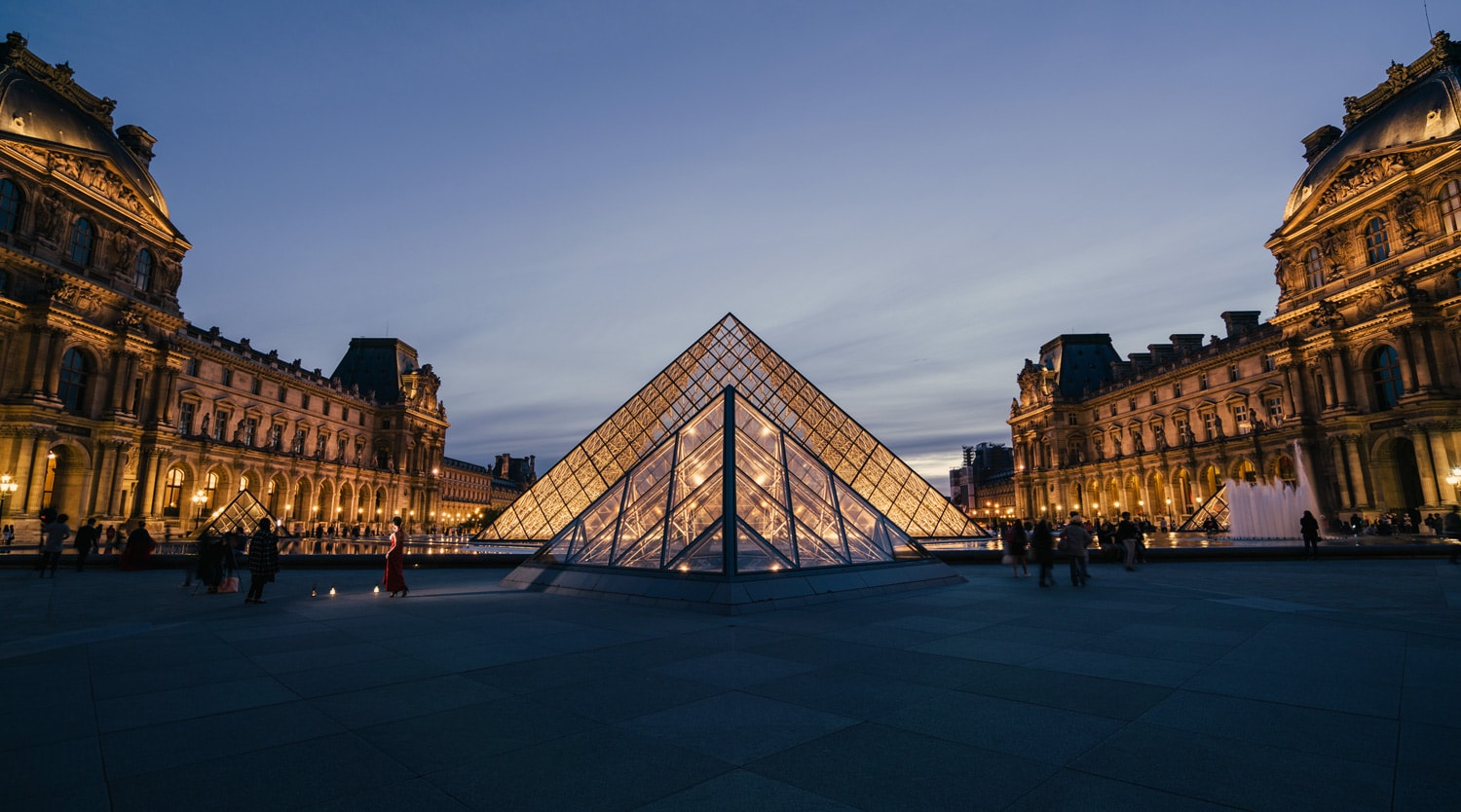 The Louvre is one of the most iconic museums in the world, and it's no wonder why people from all over come to visit. Located in Paris, France, The Louvre is home to some of the most beautiful art in the world. The architecture of The Louvre is also stunning, and the famous glass pyramid is a sight to behold. The Louvre is also a great place to people watch. You can see people from all over the world enjoying the art and culture of The Louvre. If you're looking for some beautiful photos, The Louvre is also a great place to take them. Whether you're interested in the art, architecture, or just want to people watch, The Louvre is a great place to visit.
Avenue des Champs Élysées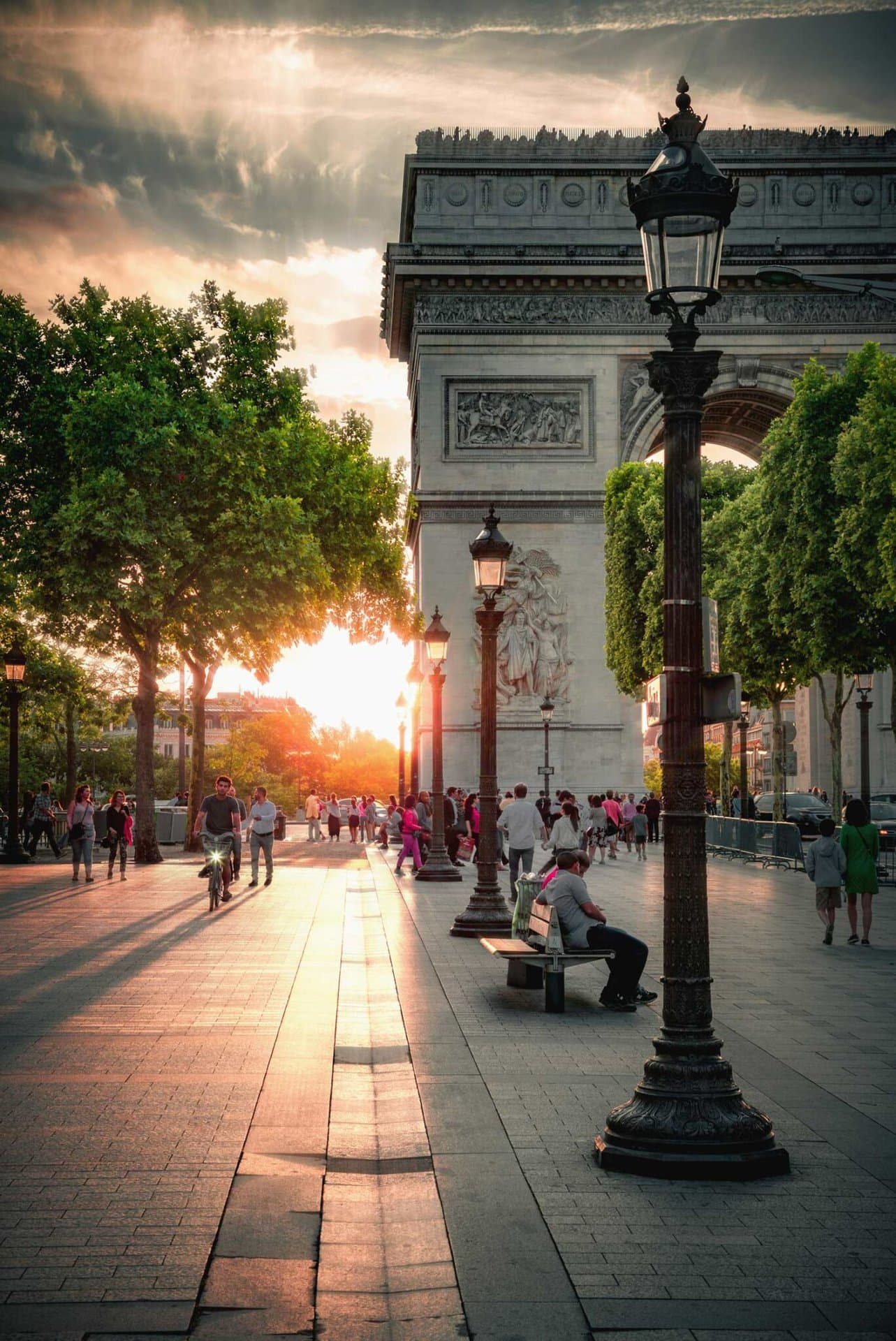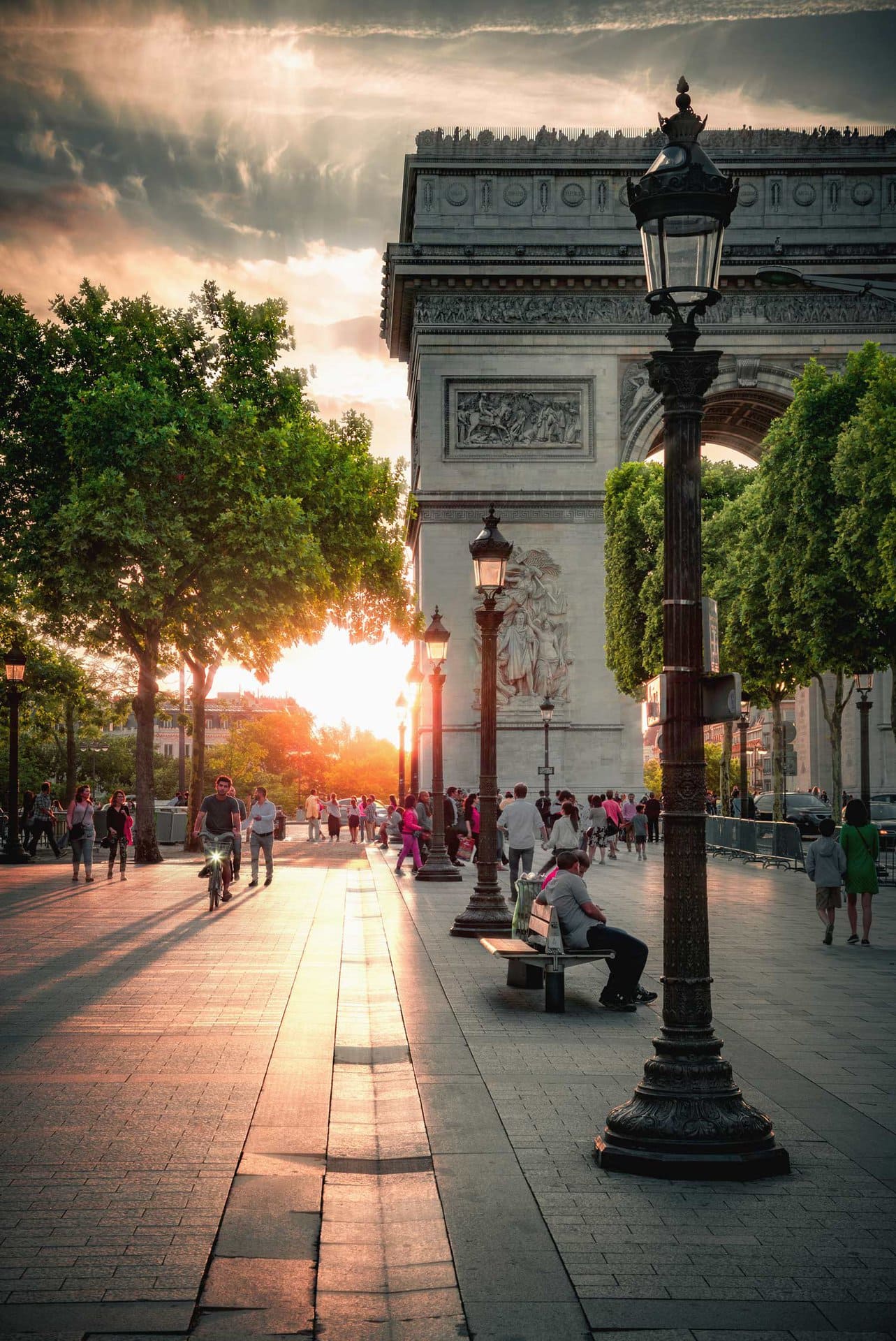 Avenue des Champs Élysées is a beautiful street located in Paris, France. It is known for its many iconic shops and the people who visit them. The Avenue is also a great place to explore the city. There are many different shops to visit, ranging from high-end boutiques to more casual stores. There are also plenty of restaurants and cafes to enjoy. And of course, the Avenue is also home to some of Paris' most famous landmarks, such as the Arc de Triomphe. Whether you're looking to shop, eat, or just explore, Avenue des Champs Élysées is the perfect place to start your journey through this amazing city.
Exploring Montmartre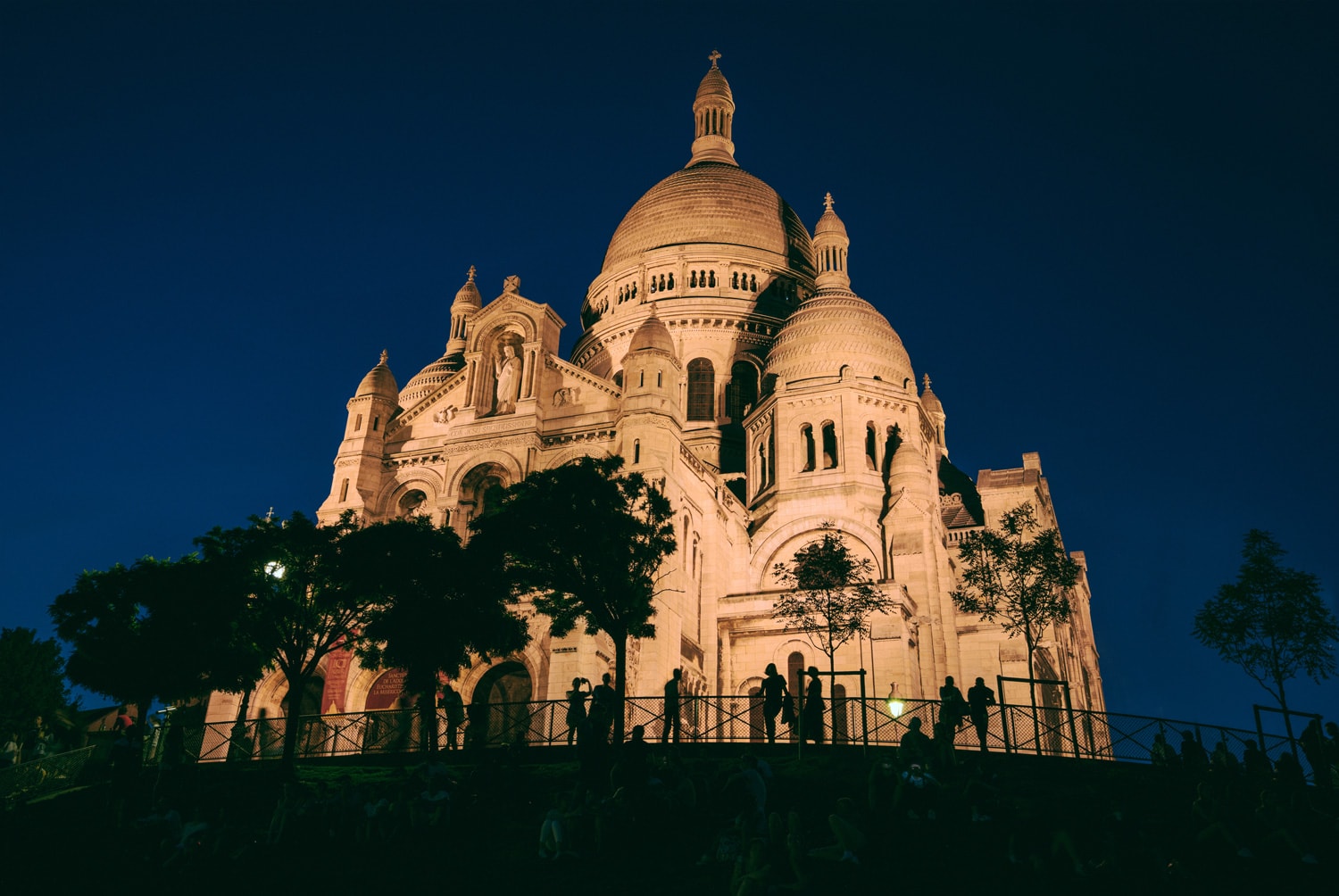 Montmartre is a beautiful district in Paris, France that has long been associated with the arts. Built on a hilltop, Montmartre offers stunning views of the city below. For centuries, Montmartre has been a popular place for artists to live and work. Many famous artists, including Vincent van Gogh, Pablo Picasso, and Henri de Toulouse-Lautrec, have all called Montmartre home at one time or another. Today, Montmartre remains a popular destination for both tourists and locals alike. The area is filled with charming cafes, lively street performers, and winding alleyways. A walk through Montmartre is like stepping back in time to the days when artists such as van Gogh and Picasso roamed the streets in search of inspiration.
Beautiful Streets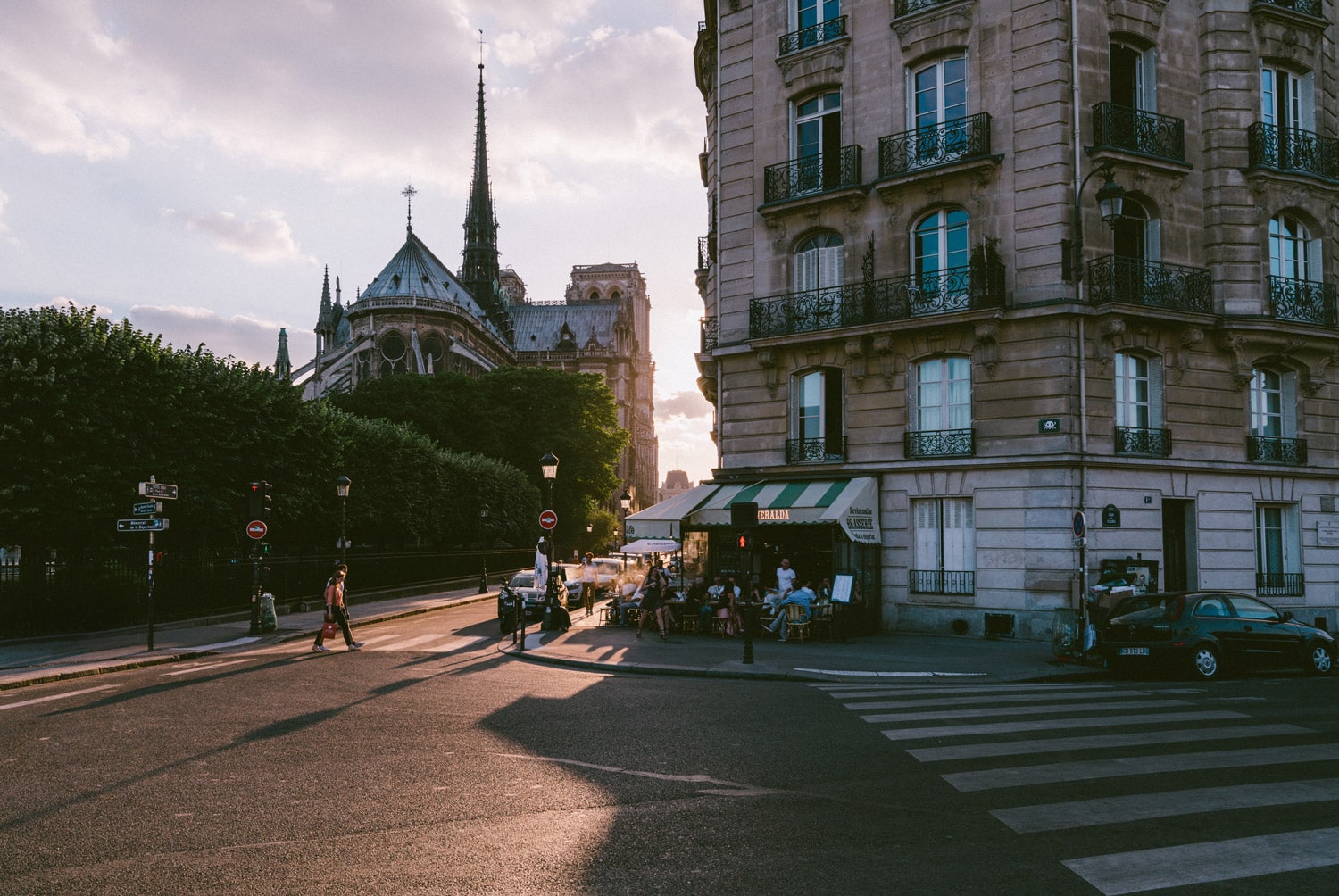 Beautiful streets are not hard to come by in Paris, France. On almost every street corner, you can find an interesting and iconic angle of the city. The people of Paris are also very beautiful and full of life. You can often find them out and about, enjoying the many cafes and restaurants that line the streets. Whether you're looking for a romantic getaway or a cultural experience, Paris is sure to have something for you.
Eiffel Tower at Night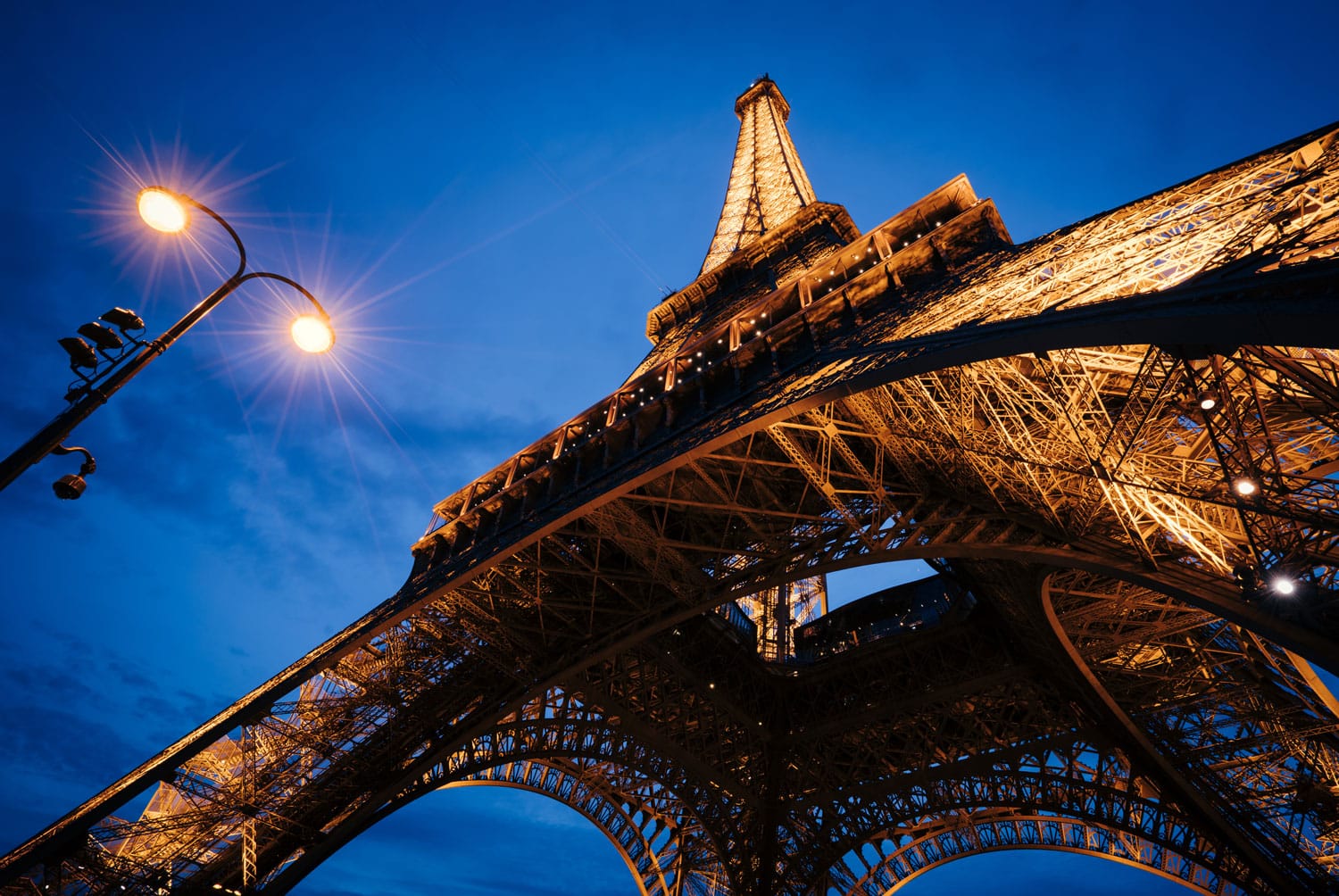 The Eiffel Tower at night is a must-see. The Eiffel Tower is an iconic symbol of Paris, and it is one of the most beautiful sights in all of France. Every night, the Eiffel Tower is lit up with thousands of sparkling lights, and the effect is truly stunning. Visitors to the Eiffel Tower can enjoy panoramic views of Paris from the top of the tower, or they can simply take in the view from the ground. Either way, the experience is sure to be unforgettable. So if you're ever in Paris, be sure to check out the Eiffel Tower at night – it's an experience you won't want to miss!
Arch-de-Triomphe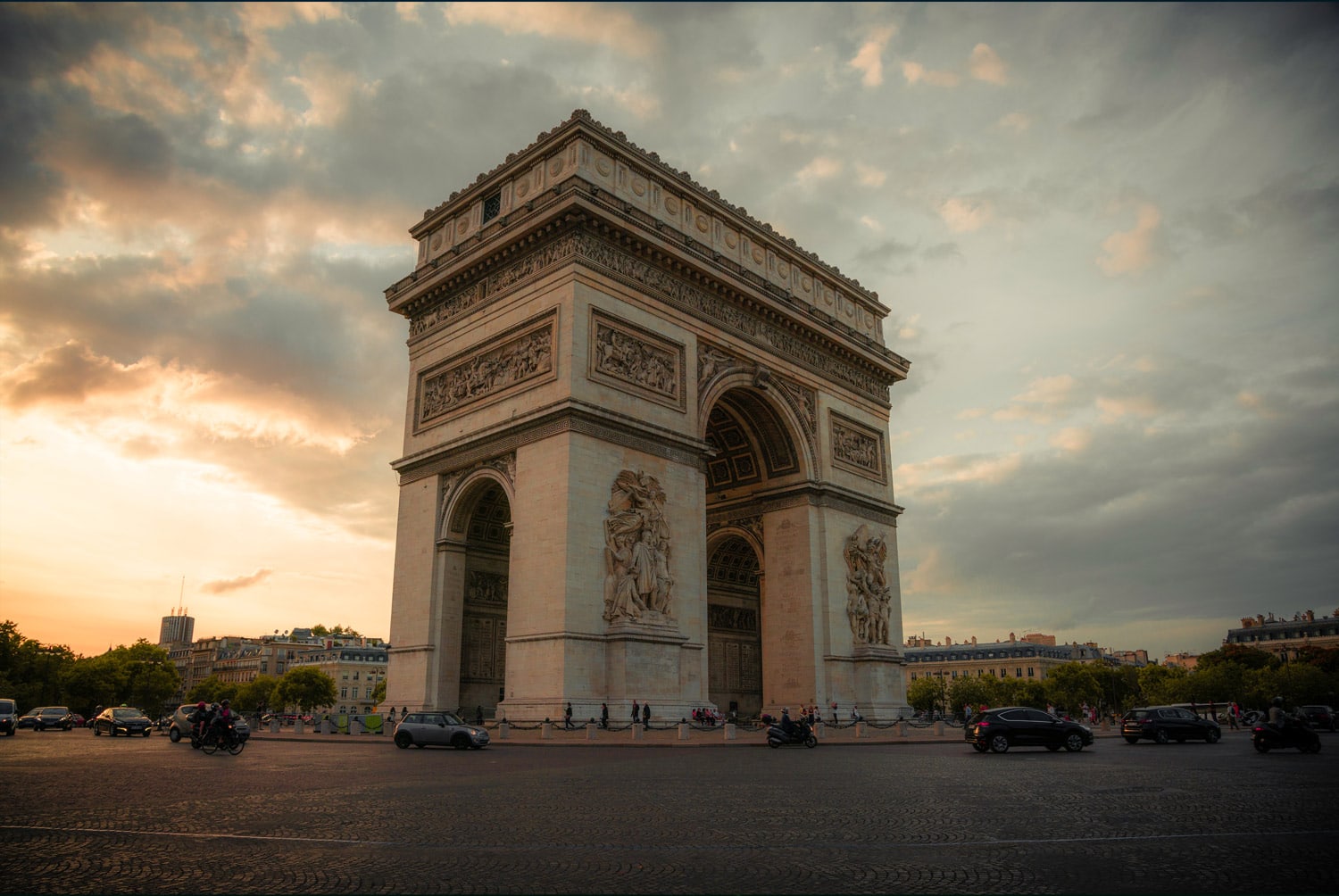 Located in the heart of Paris, the Arch-de-Triomphe is one of the most beautiful and iconic monuments in France. Constructed to honor those who fought and died during the French Revolutionary and Napoleonic Wars, the Arch-de-Triomphe is a fitting tribute to the valiant efforts of the French people. Standing at over 50 meters tall, the Arch-de-Triomphe is an imposing sight, and its size is only matched by its significance. Every year, millions of people visit the Arch-de Triomphe to pay their respects to those who sacrificed so much for their country. Whether you are visiting Paris for the first time or the hundredth time, a trip to the Arch-de-Triomphe is an essential part of any journey to the City of Light.
Breathtaking Views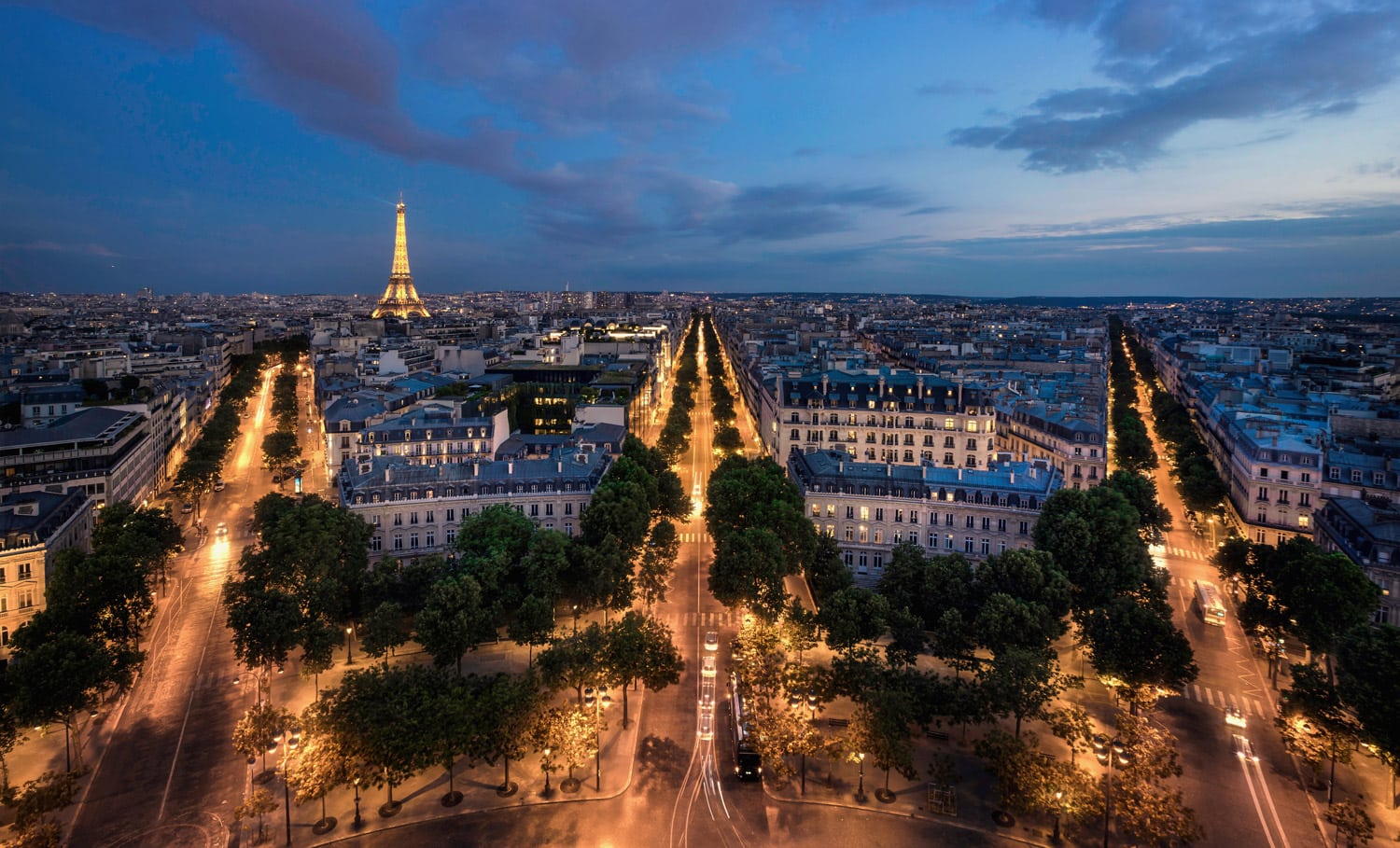 If you're looking for a breathtaking view of Paris, there's no better place to go than the top of the Arch-de-Triomphe. From this iconic vantage point, you can see the City of Light in all its glory, with the Eiffel Tower standing tall in the distance. The view is so beautiful that it's no wonder so many people flock here to take photos and admire the cityscape. When you're up at the top of the Arch-de-Triomphe, you really feel like you're at the heart of Paris
Enchanting Carousels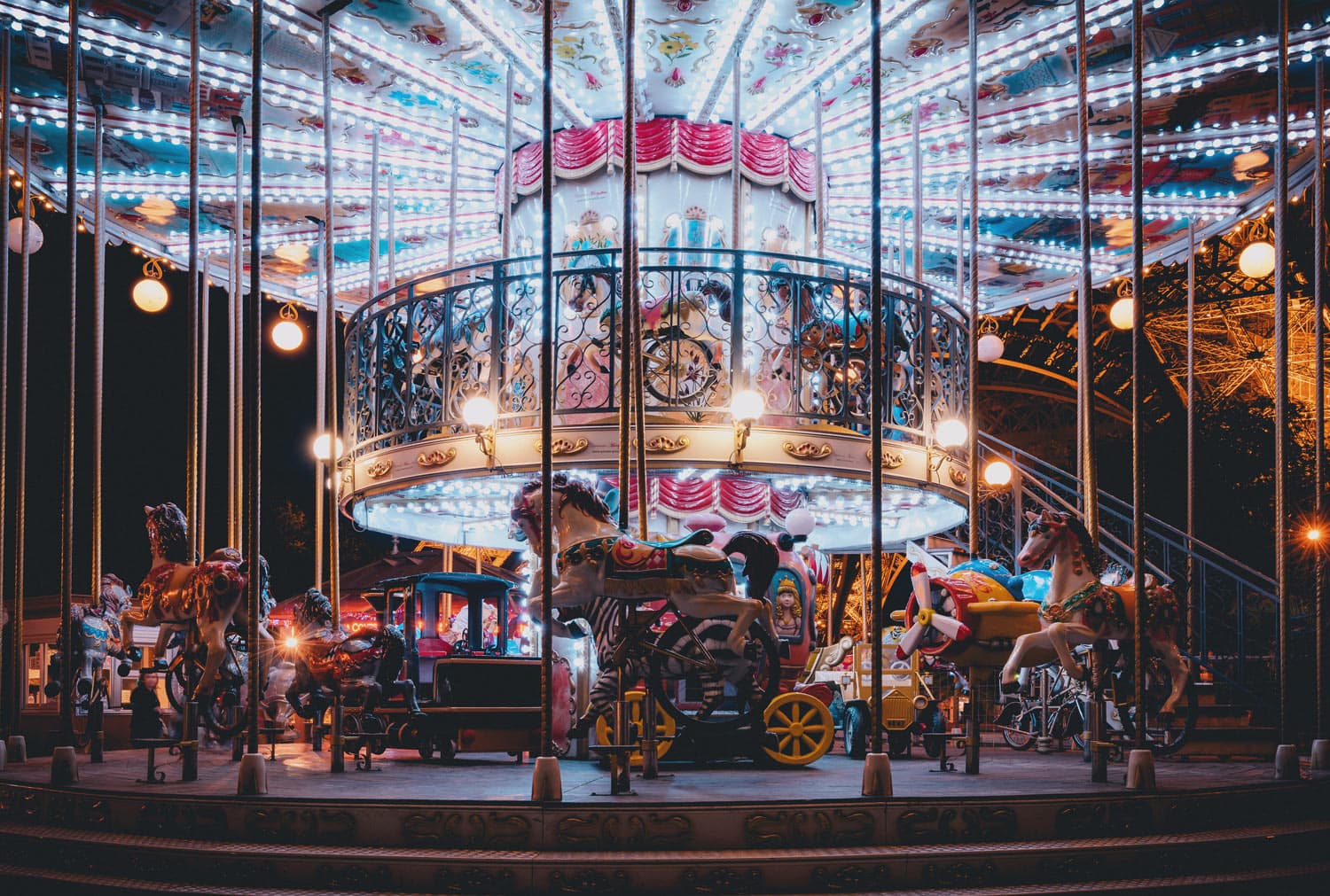 Carousels are a magical staple in any city, but there's something especially enchanting about the ones in Paris. Maybe it's the historic architecture or the beautiful surroundings, but these carousels have a way of making even the most cynical person feel like a kid again. And it's not just tourists who appreciate them – Parisians love them too. In fact, they're such an iconic part of the city that they've been featured in countless movies and TV shows. Whether you're looking for a fun activity to do with your kids or a romantic spot for a date night, you'll find that these carousels are sure to put a smile on your face.
City of Love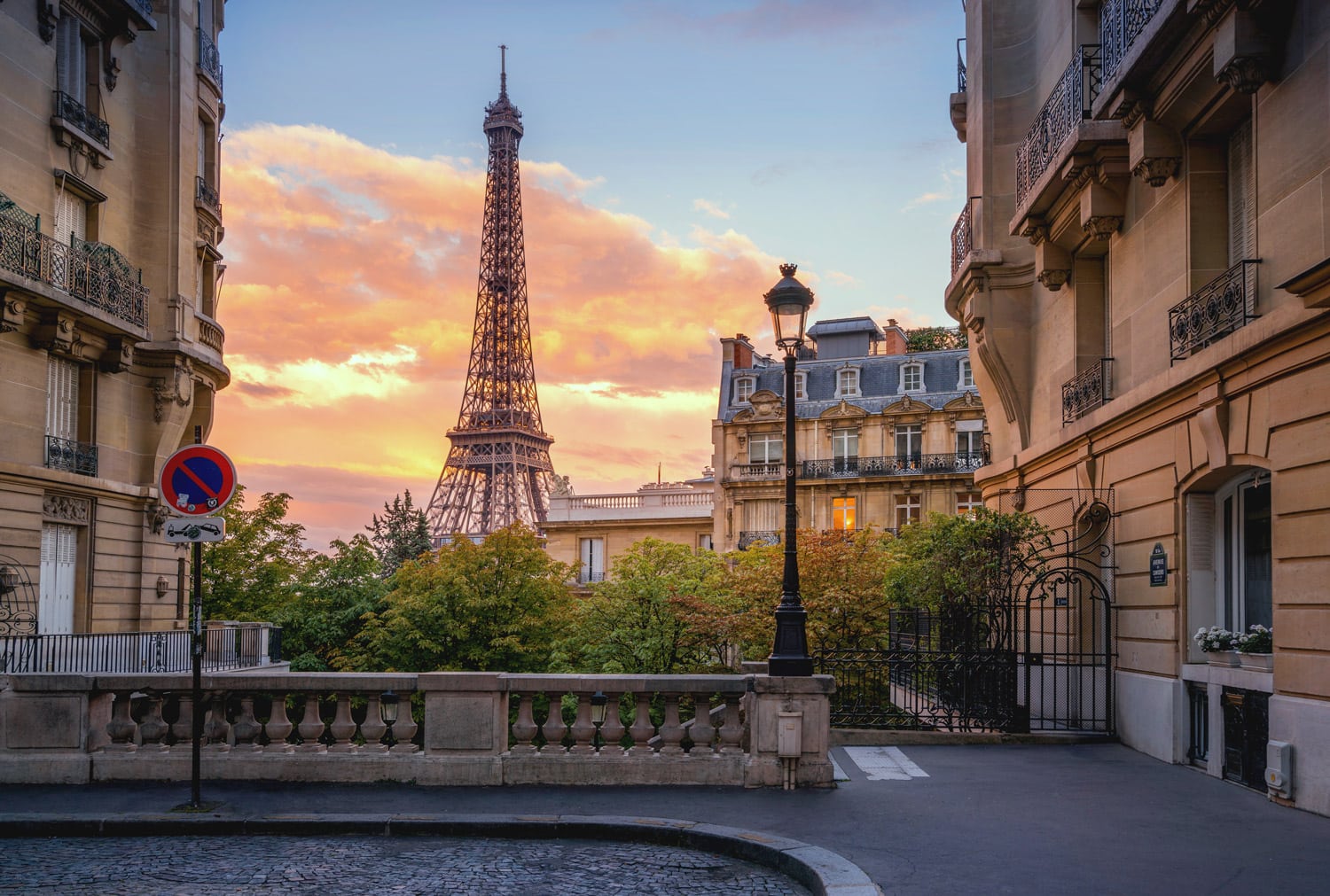 There are few places in the world as iconic and beautiful as Paris, France. Known as the City of Love, Paris is home to some of the most famous landmarks in the world, including the Eiffel Tower and Notre Dame Cathedral. But Paris is more than just a collection of famous buildings – it's also a city with a rich history and culture. From its food and wine to its fashion and art, there's something for everyone to enjoy in Paris. And of course, no visit to Paris would be complete without witnessing a breathtaking sunset over the City of Light. Whether you're looking for romance, history, or just a beautiful place to visit, Paris is sure to exceed your expectations.
Cathédrale Notre-Dame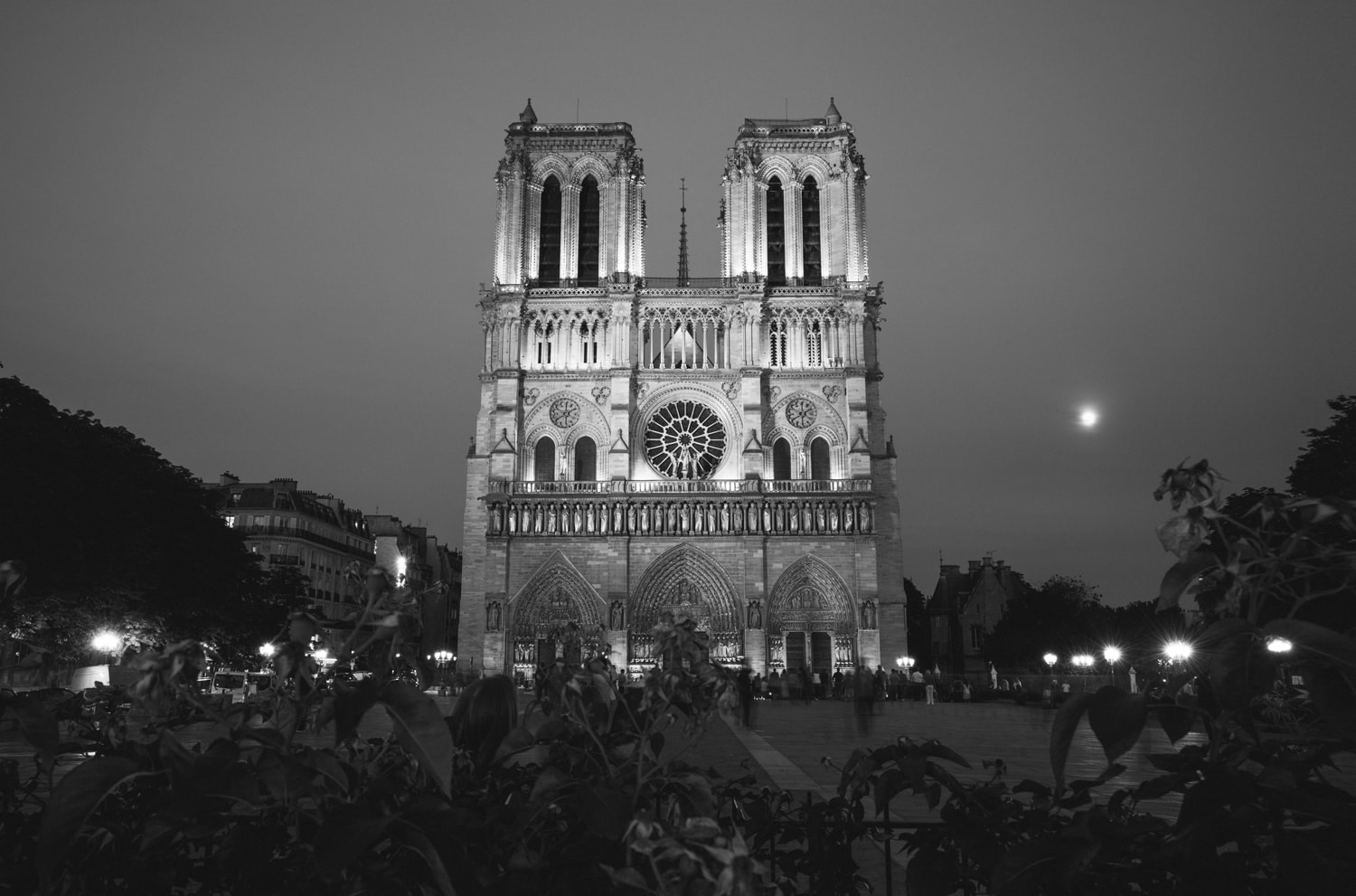 Cathedrale Notre Dame is one of the most beautiful and iconic buildings in Paris. It is popular with both locals and tourists, who come to admire its Gothic architecture and enjoy the views from its towers. Cathedrale Notre Dame is especially popular at night when it's lit up against the dark sky. It's a truly magical sight and one that everyone should experience at least once in their lifetime.
La Maison Rose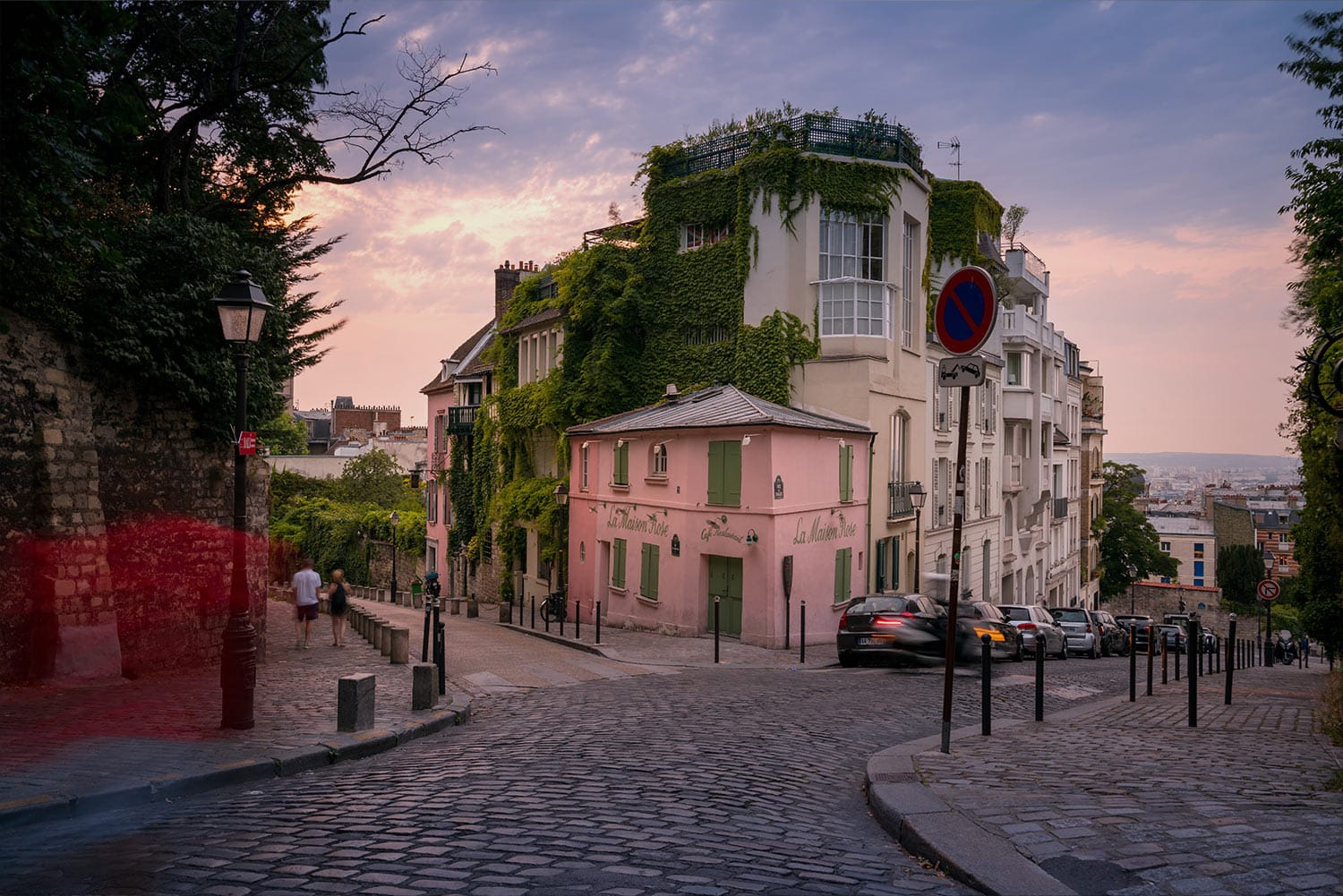 La Maison Rose is one of the most iconic buildings in Paris. The building is covered in pink stucco, and it features a charming patio overlooking the Rue des Abbesses.
Le Consulat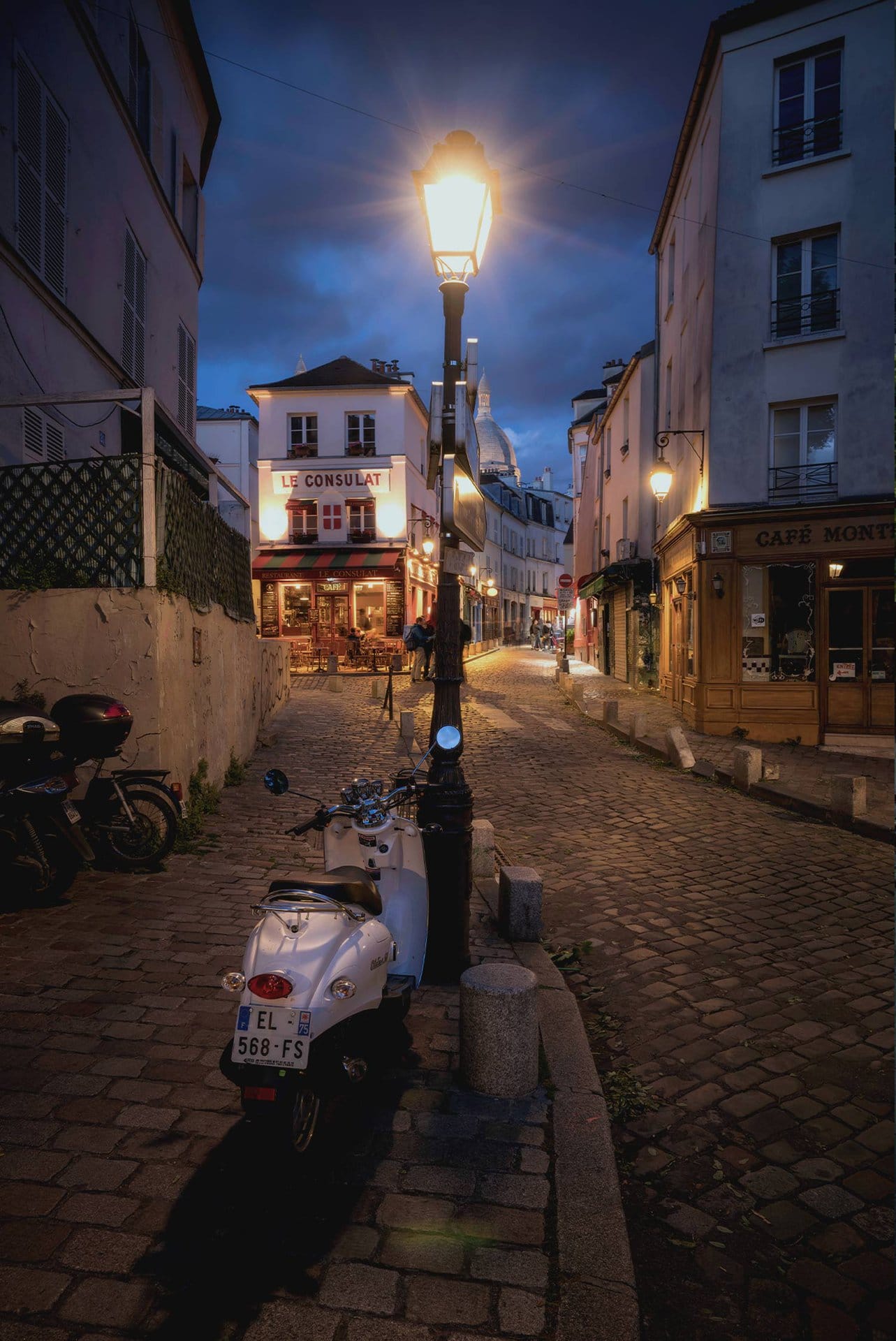 Le Consulat is a hidden gem in the heart of Paris. Located on the hill of Montmartre, this charming café is the perfect spot for a romantic night out. The exterior is illuminated by string lights, and the courtyard is lined with trees wrapped in twinkling fairy lights.
The Louvre at Night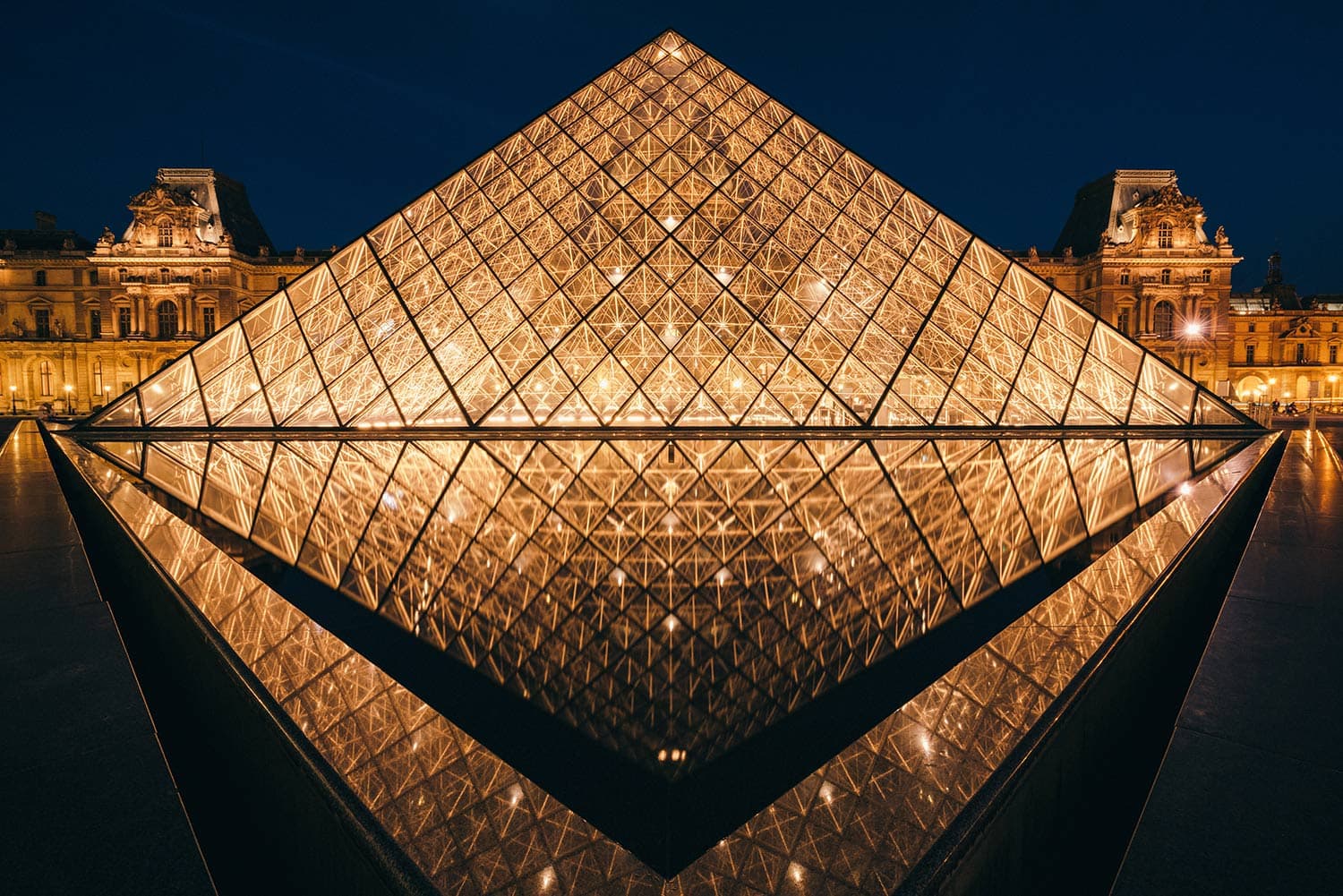 The Louvre at night is a sight to behold. The golden lights of the building shine bright against the dark night sky. The Louvre is one of the most popular tourist attractions in Paris, and it is easy to see why. The Louvre is a beautiful building, and the night photography really brings out its intricacies.
Conclusion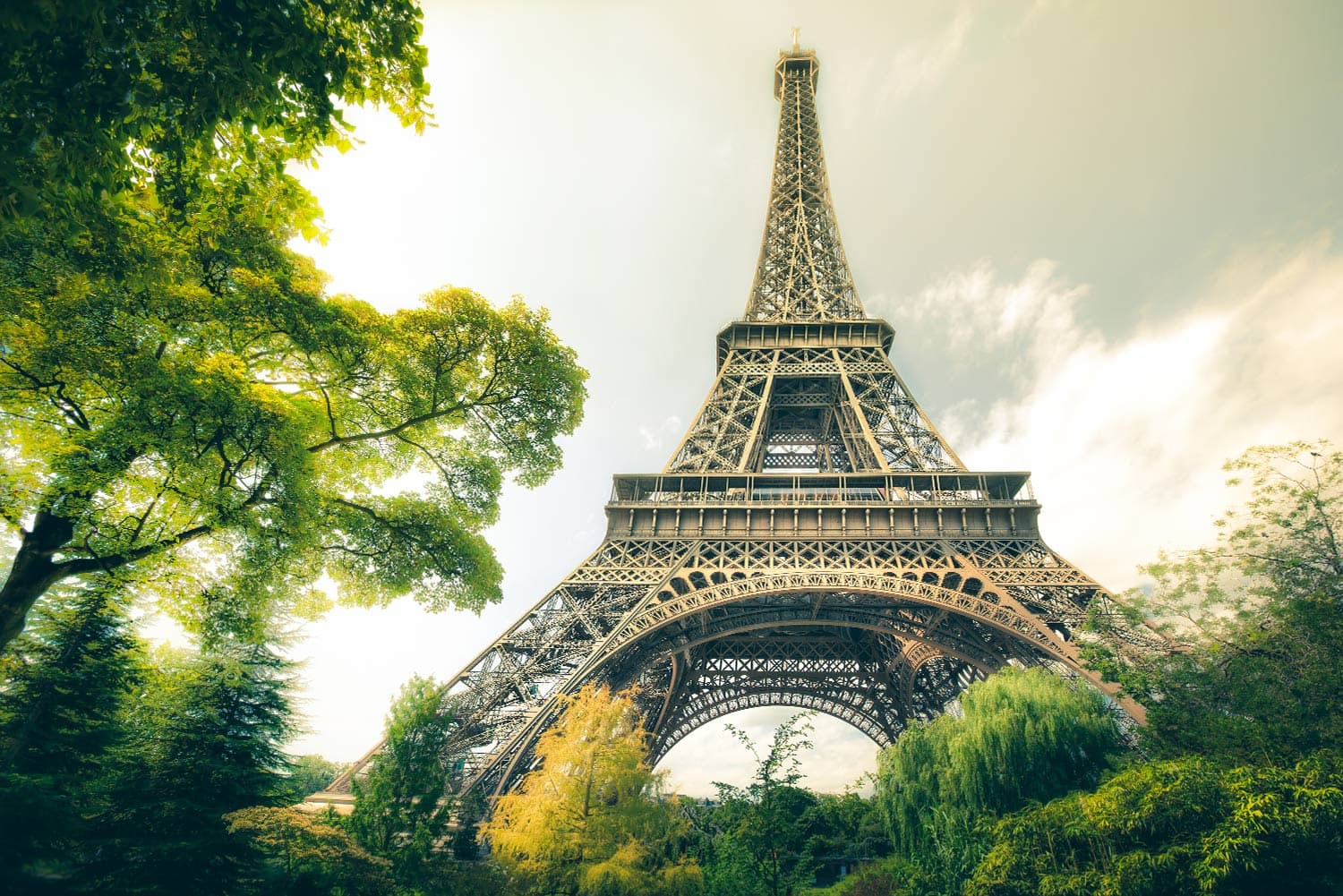 If you want to learn how to edit like a pro in Lightroom, be sure to check out our complete Lightroom collection The Creative Flow. Our presets will give your photos that extra bit of magic and help you create stunning images with ease.
PRESETPRO.com
Do you want to take your photography skills to the next level? With The Creative Flow, you'll have access to more than 1200 Beautiful Lightroom Presets, 1200 Lightroom Profiles, and 200 brushes that will spark your creativity and bring your photos to the next level!  Designed for the photographer who wants the ultimate workflow and premium Lightroom collection. The Creative Flow is your own personal preset "toolbox" where you can swap out a variety of different looks with a few simple clicks. Whether you're a professional or just starting out, this all-in-one collection was created for you! You won't find another product like this anywhere else online - trust us when we say it's worth every penny! Click here right now and get started with The Creative Flow today!
The Creative Flow | Presetpro.com
The film names above are the brands and trademarks of their respective holders. None of the film producers listed endorse or sponsor this film emulation collection or any other content. The film producers are not affiliated with Presetpro.com and all trademarks and copyrights are the exclusive property of their respective owners. Adobe®, Photoshop®, Adobe® Lightroom® are either registered trademarks or trademarks of Adobe Systems Incorporated in the United States and/or other countries.