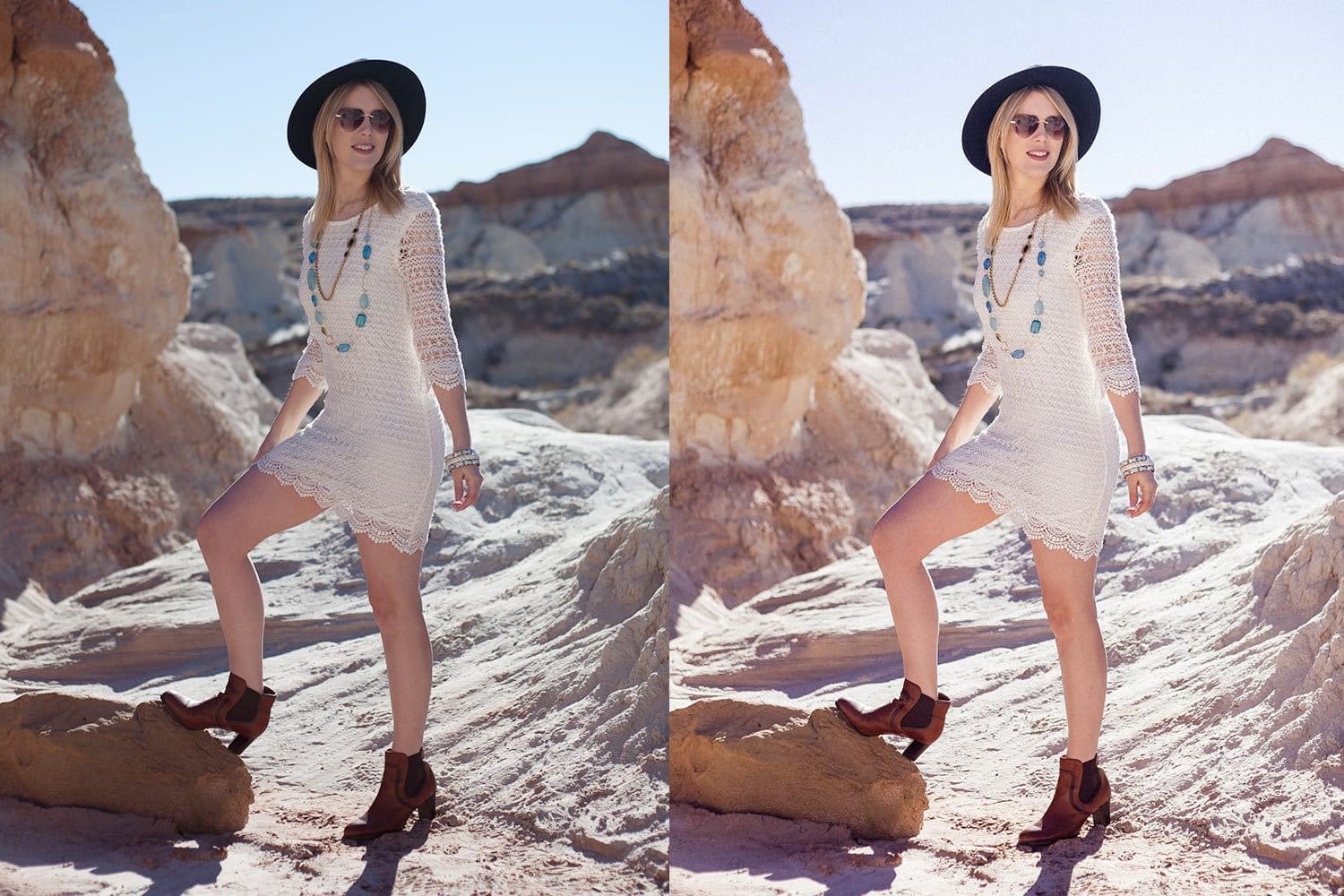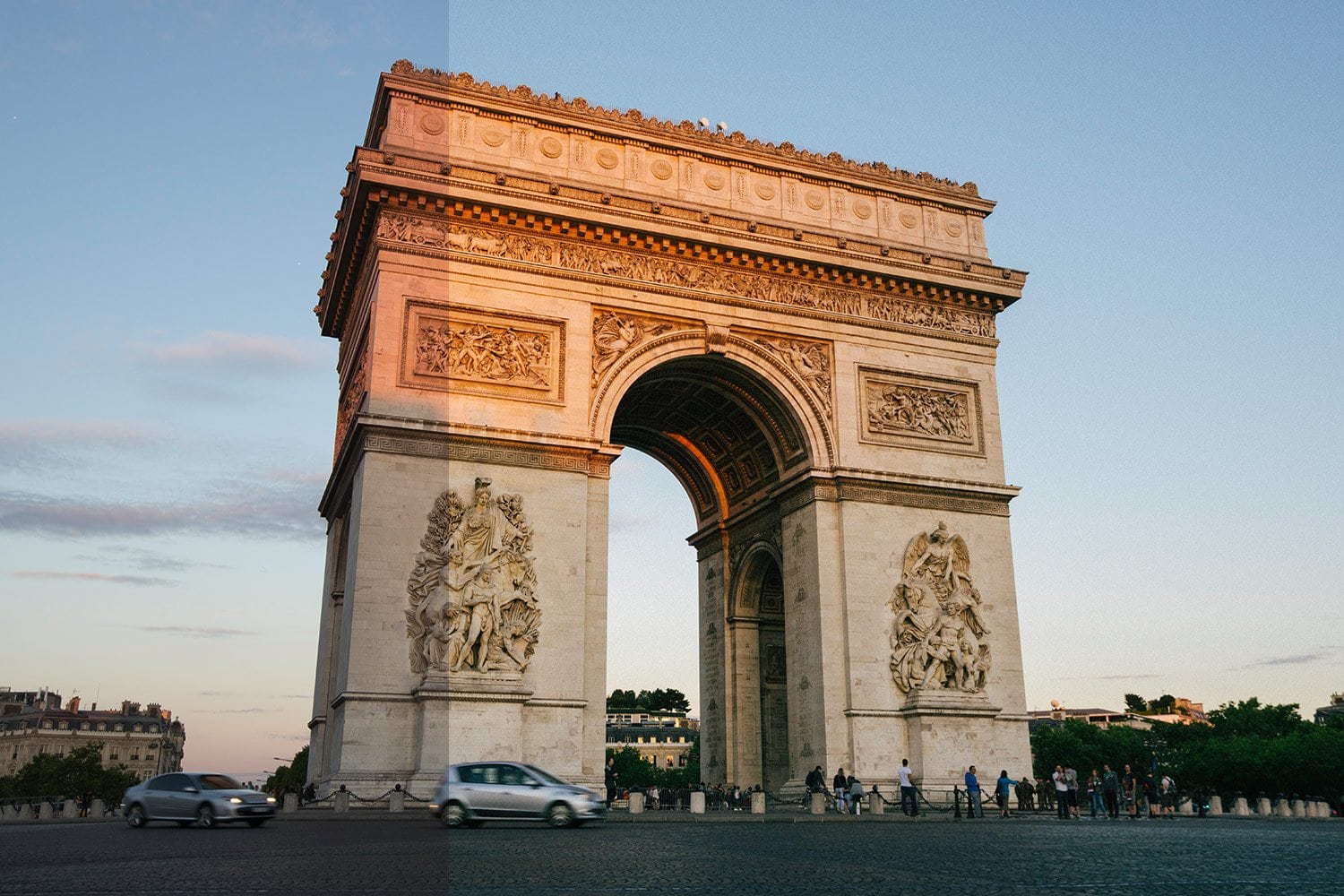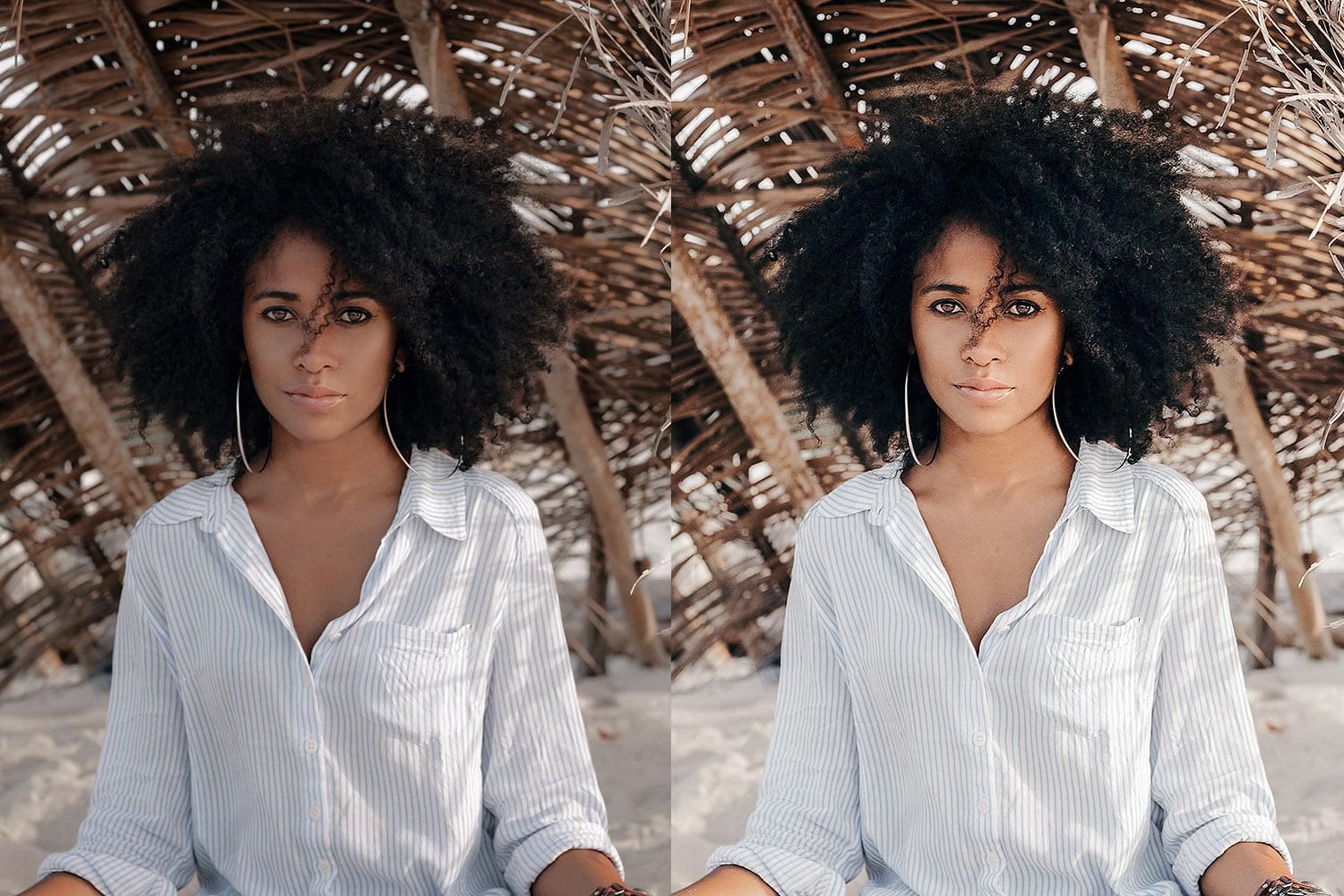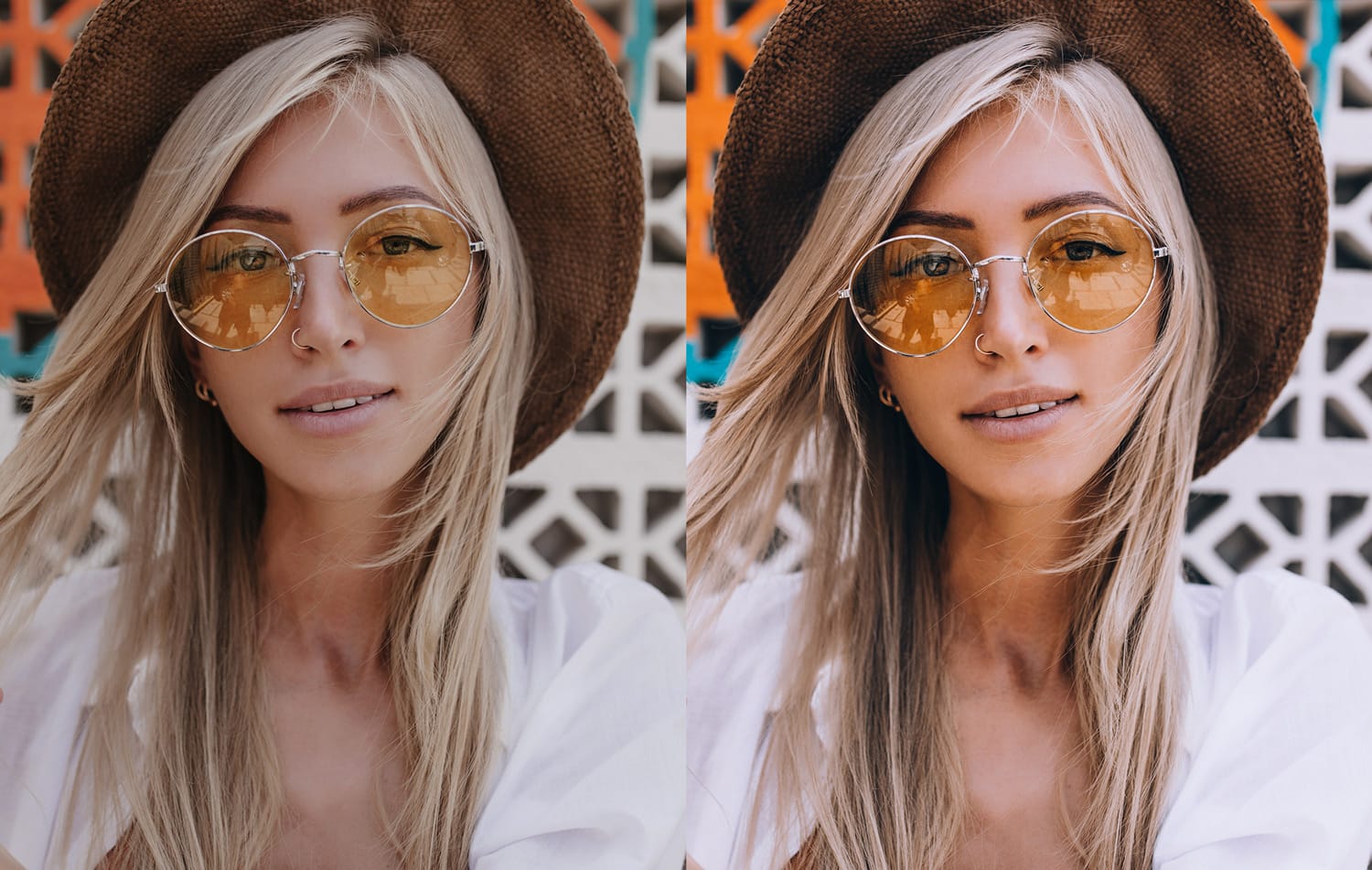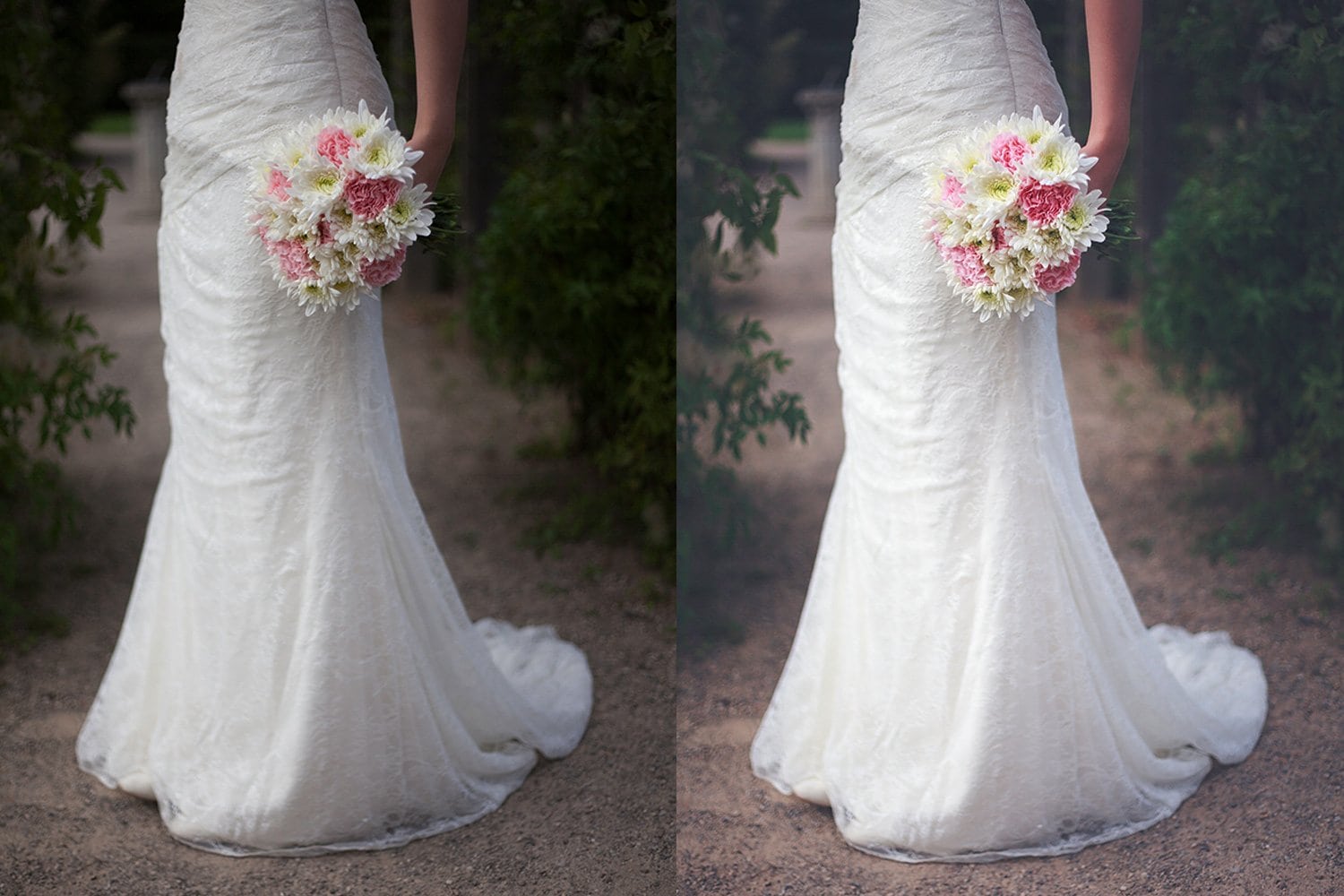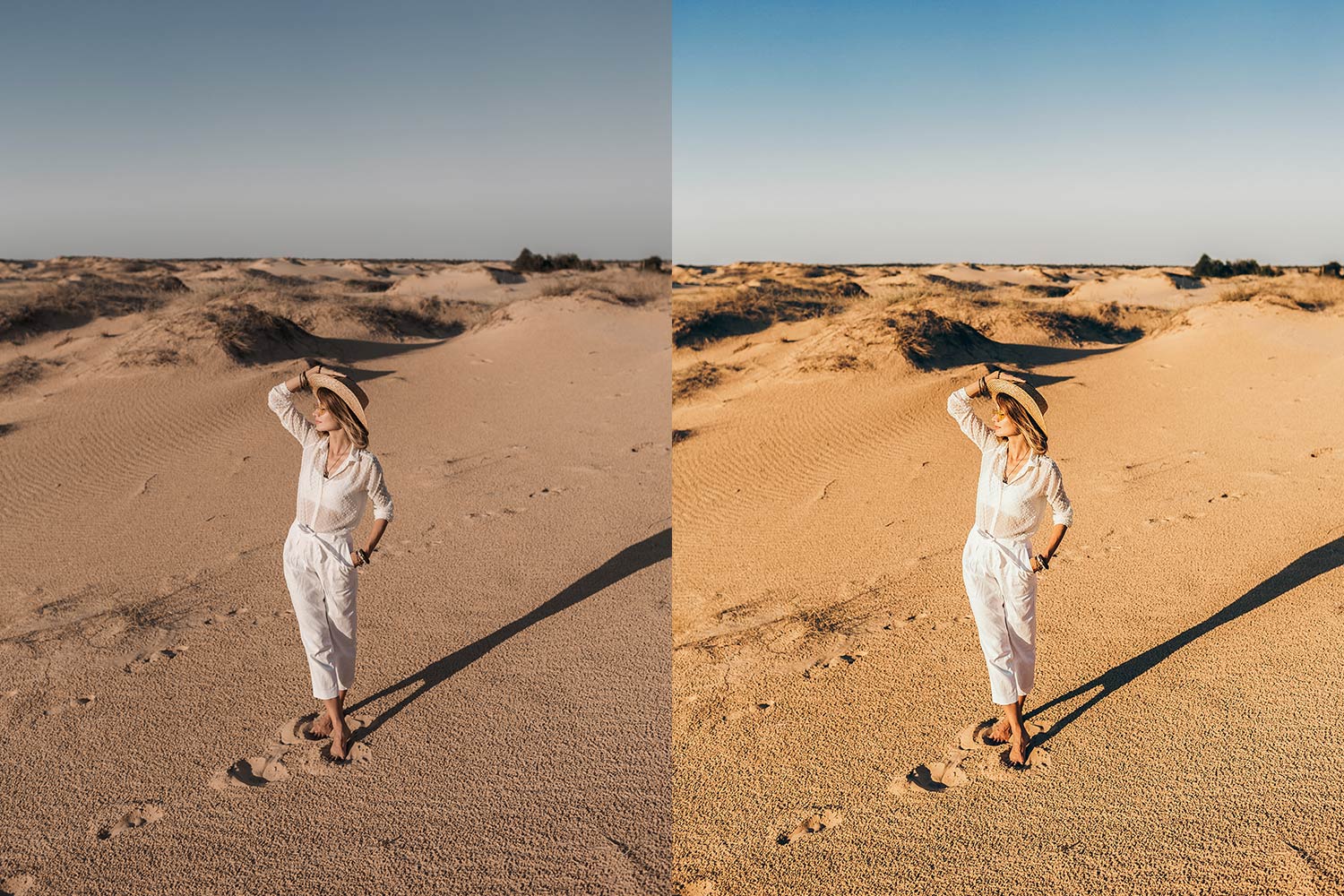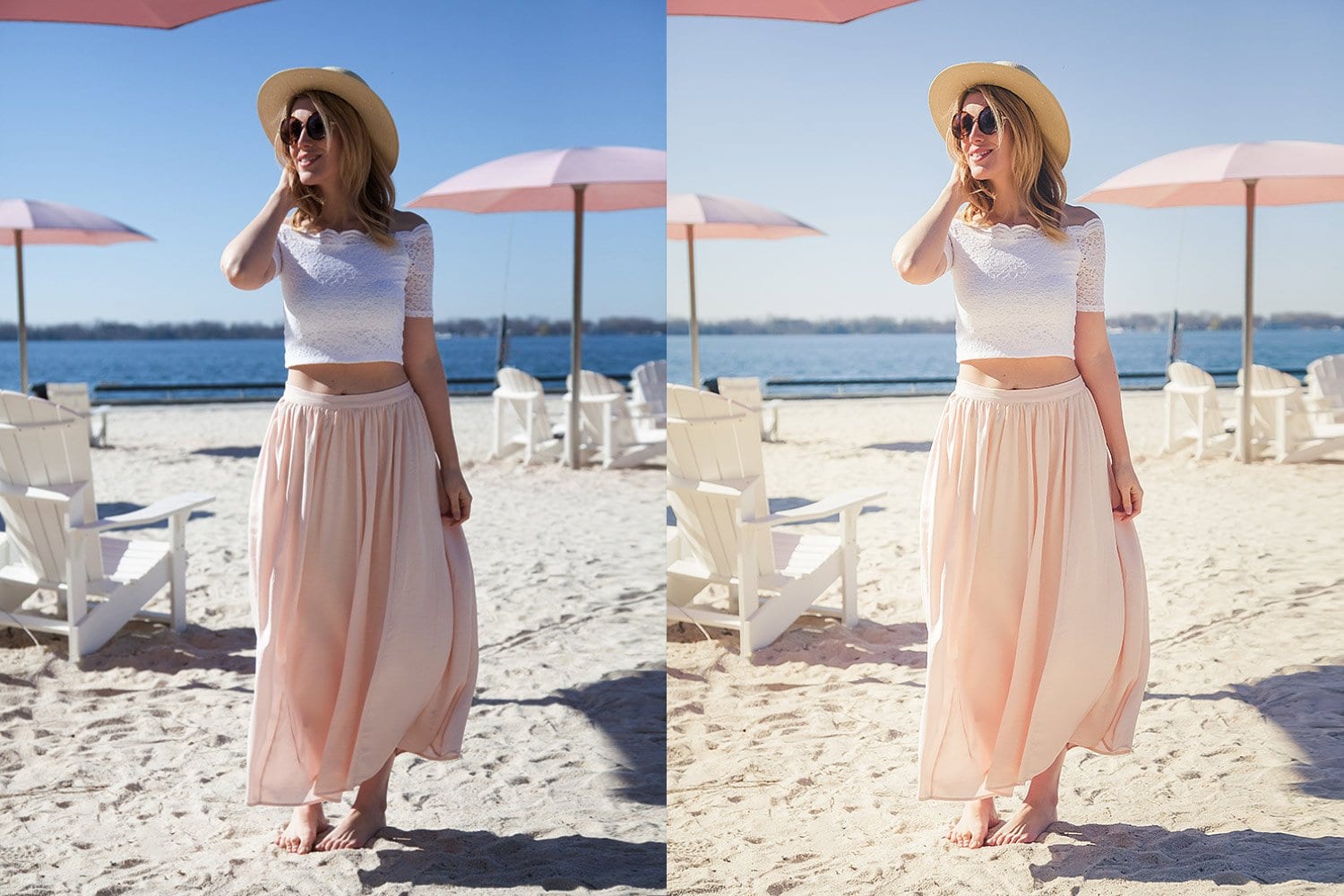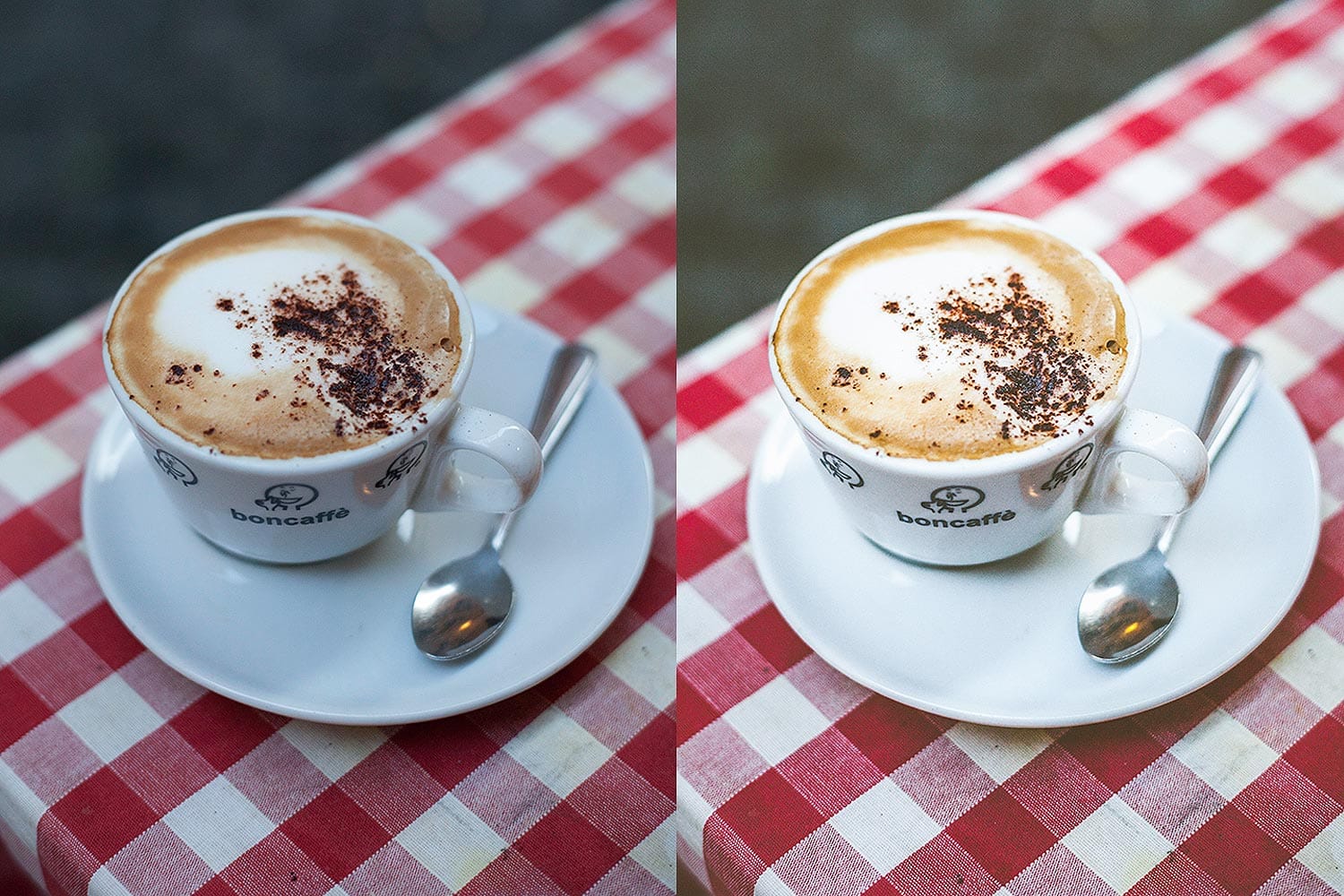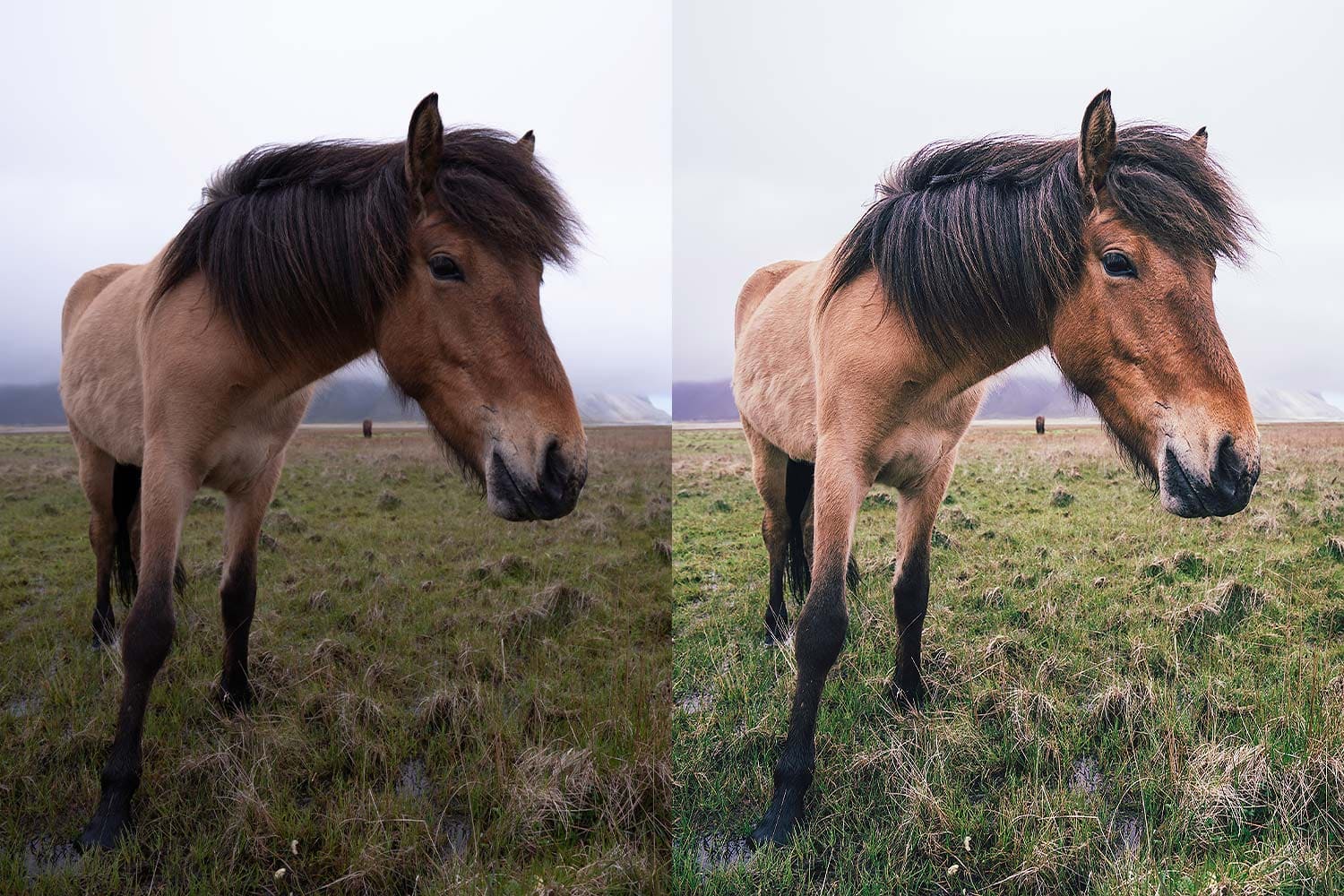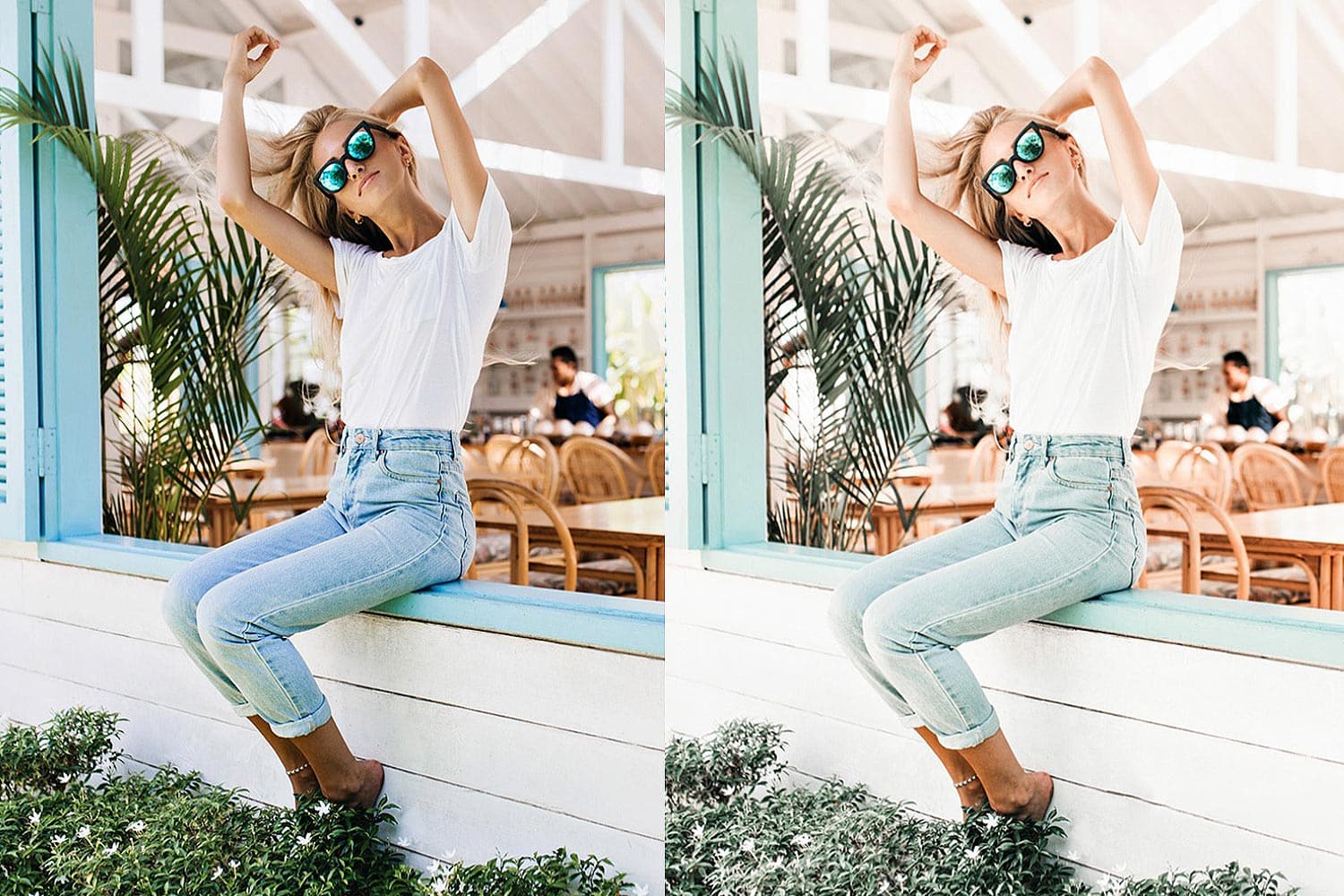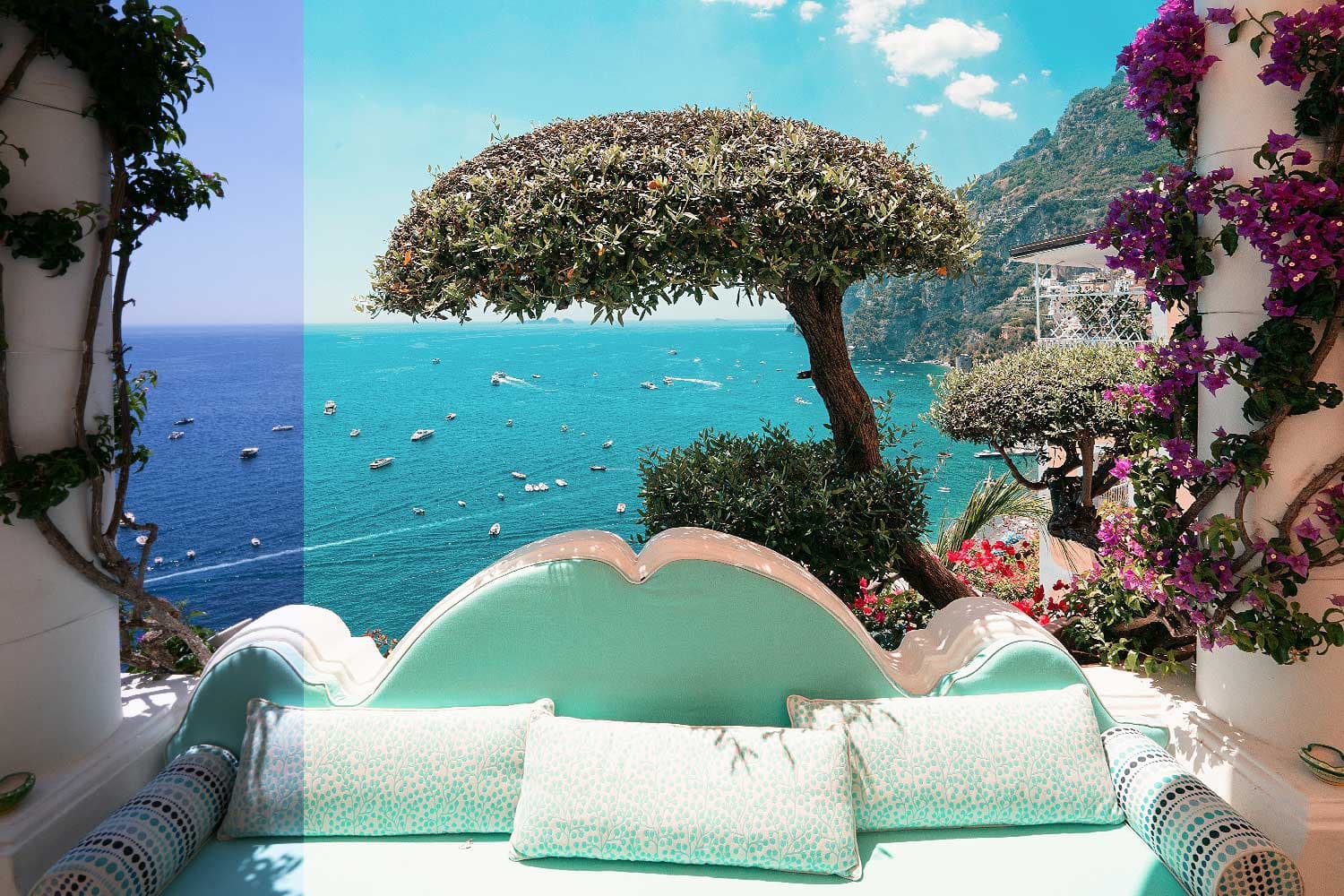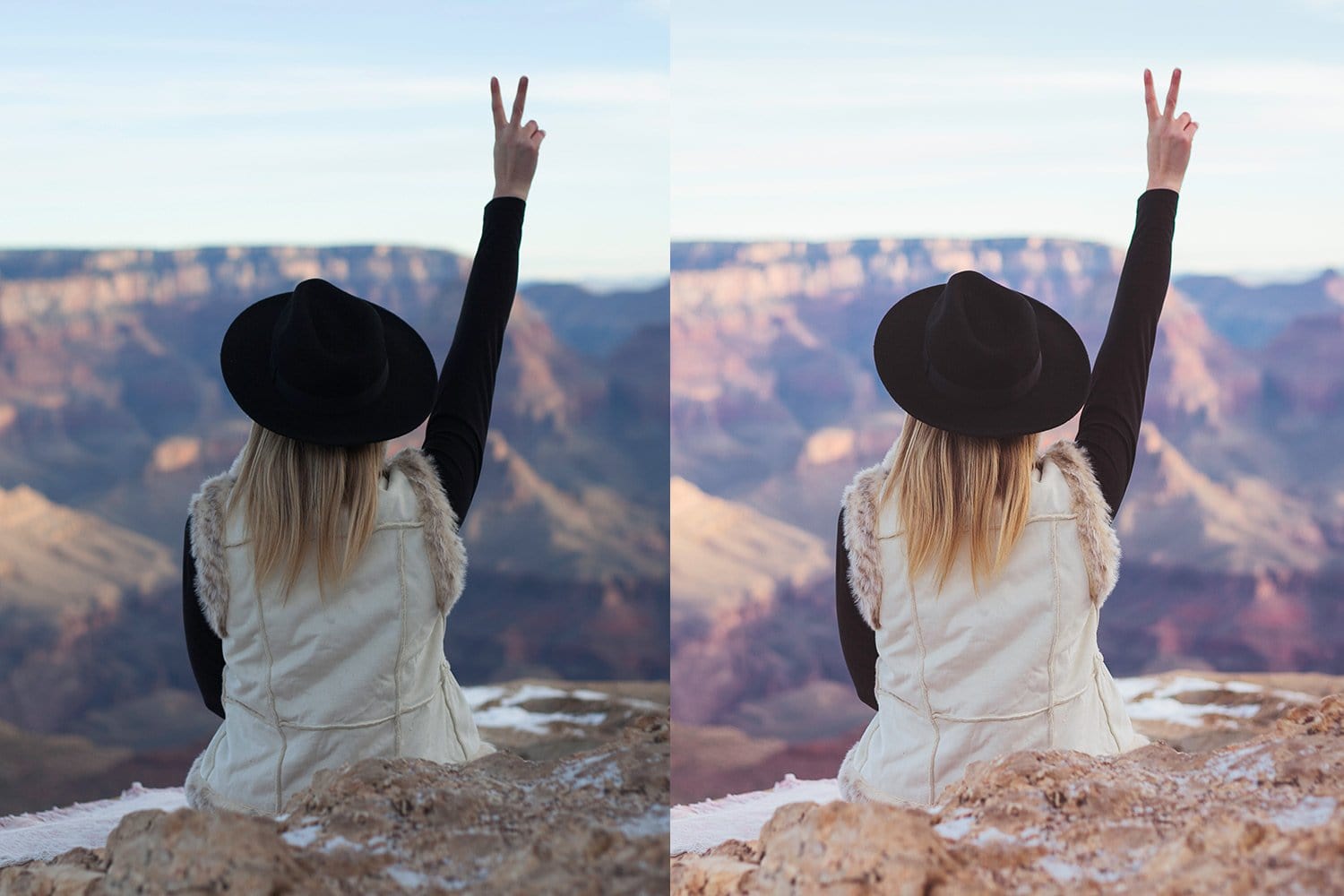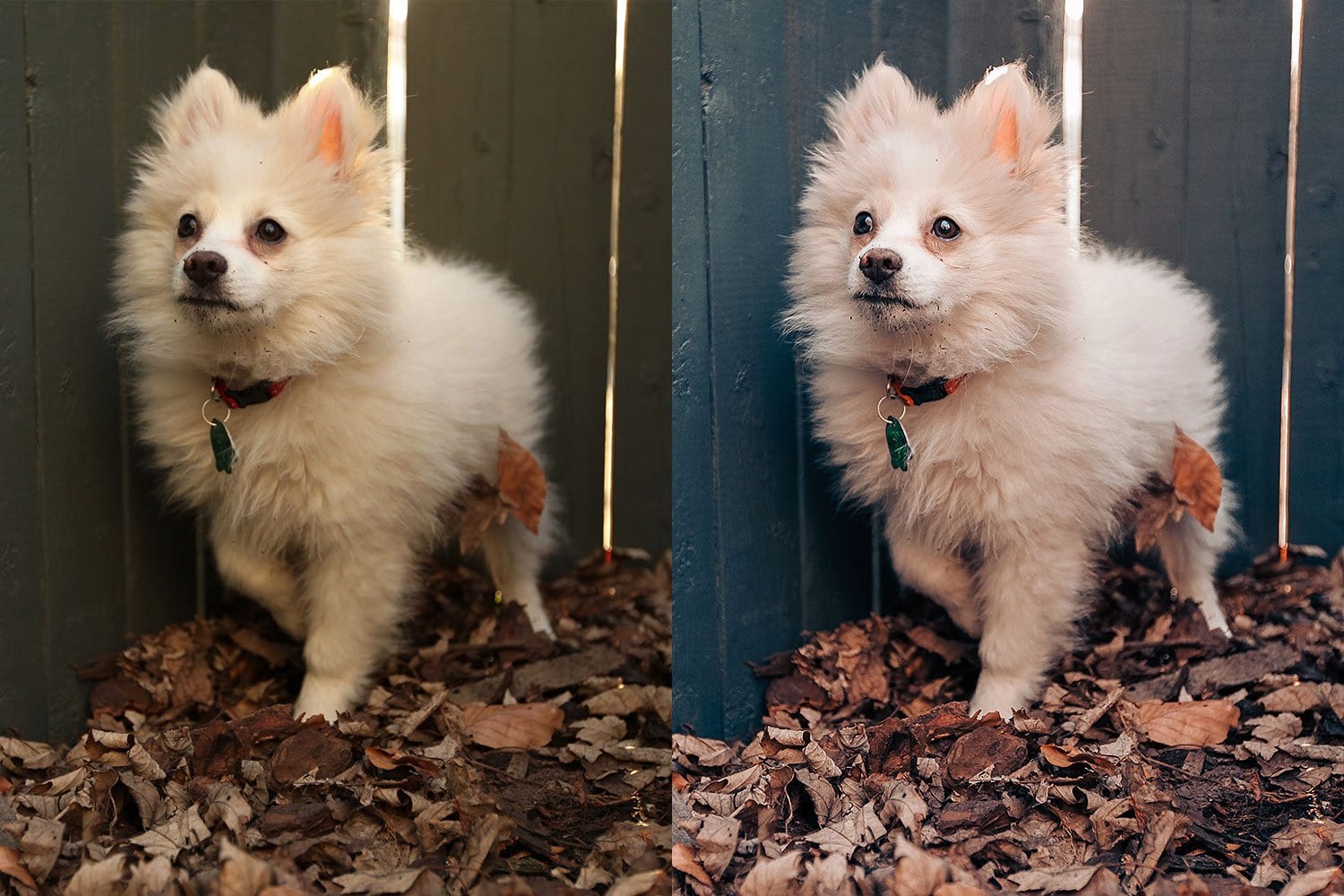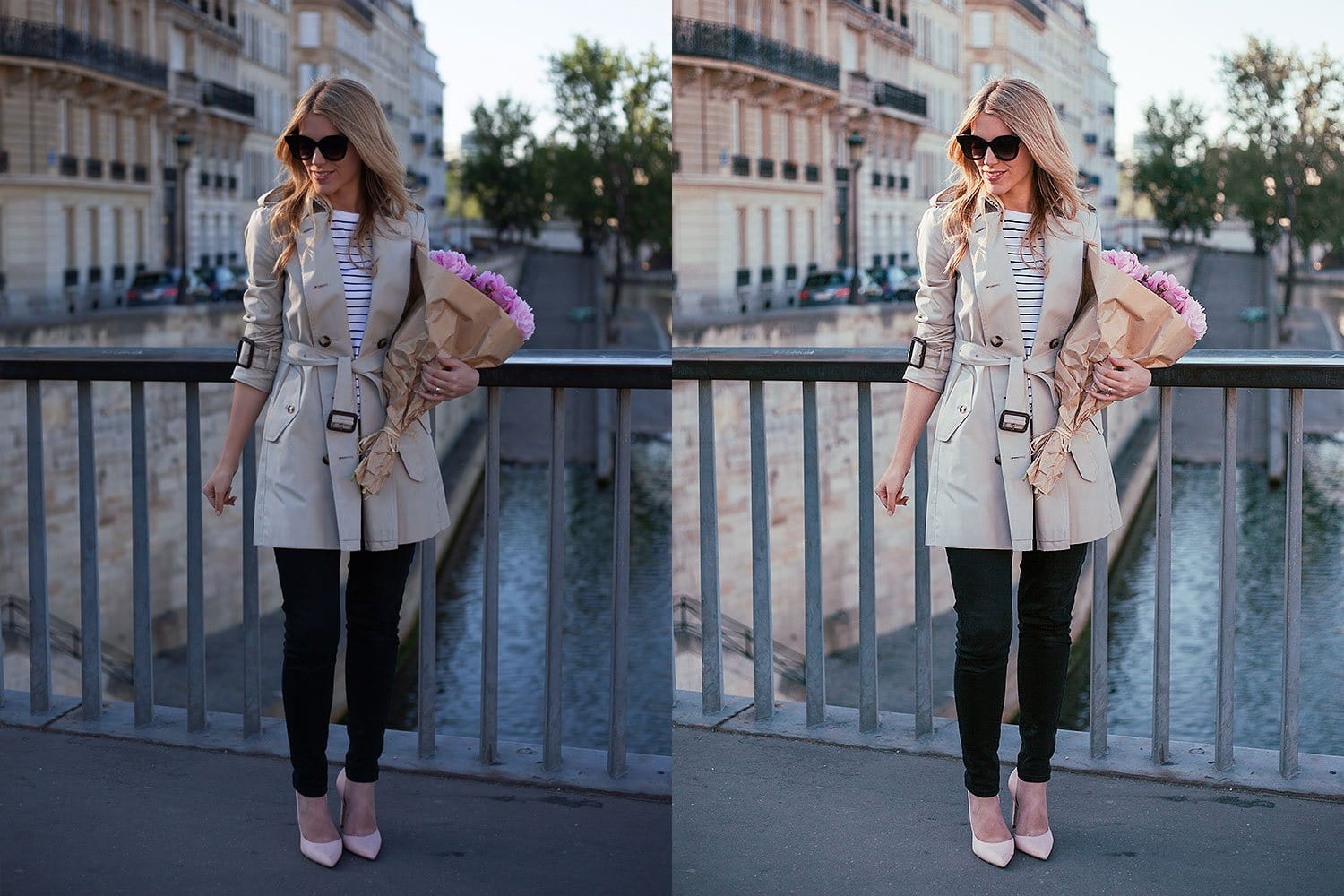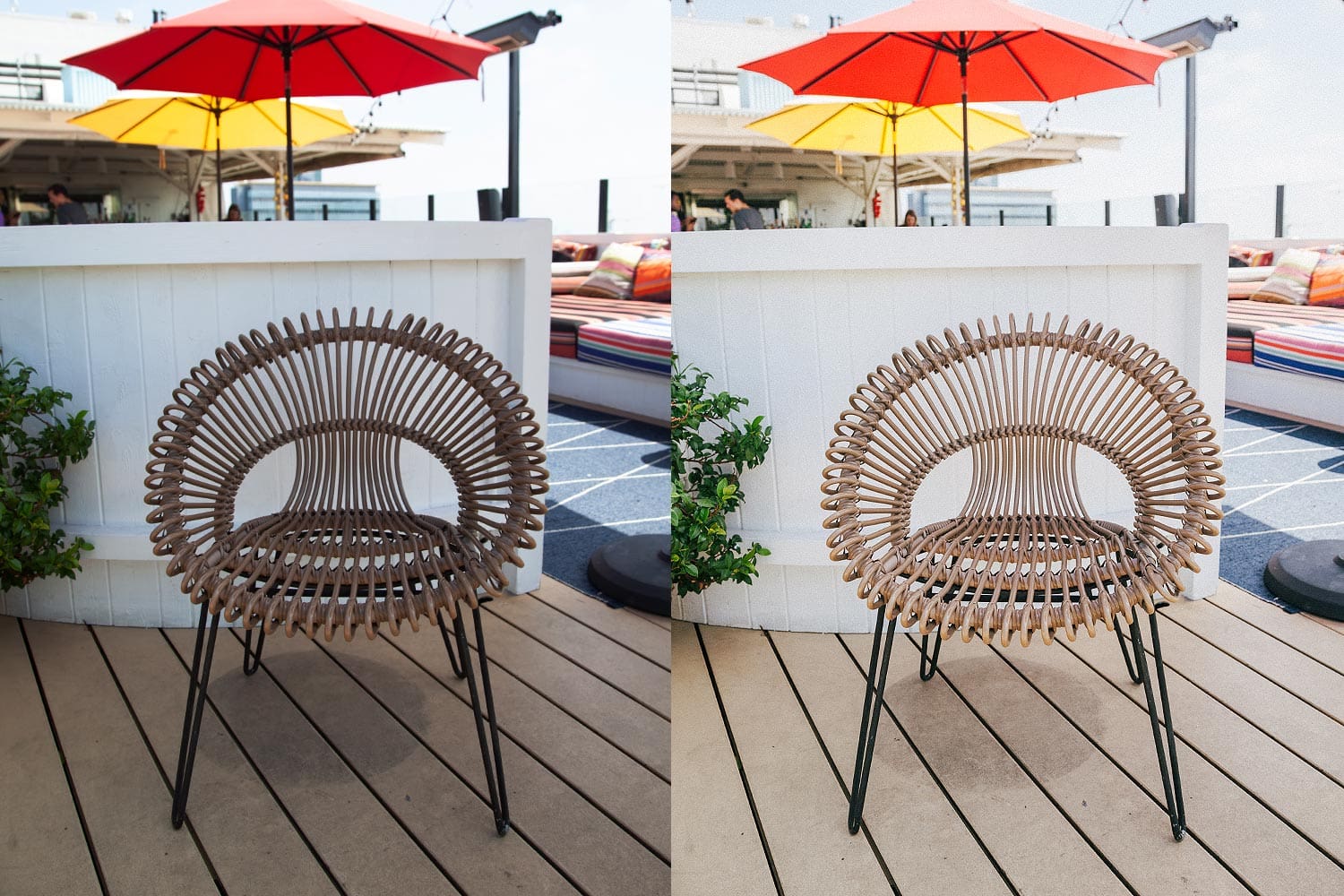 The Portrait Bundle. Created by professional portrait, wedding, and film photographers. This Lightroom bundle is the perfect solution for creating beautiful photos all while protecting and enhancing natural skin tones! Speed up your editing time and use each preset as a base to transform your images. The bundle includes The Portrait Collection, Wedding Collection, Bright Collection, and The Filterlook Collection. With our variety of presets and tools, there's something for everyone! Make your edits shine and get that professional look that's sure to attract your ideal clients and create repeat customers! Want to see a demo? Check out our videos and get a detailed look at each Lightroom collection included!
The Lightroom Portrait Bundle includes Portrait, Bright, Wedding & Filterlook Collection.

Compatible with the latest version of Lightroom and Lightroom Classic.

Lightroom Presets work with JPEG & RAW photos.
Compatible with MAC & PC desktops.
Instant download after purchase.
See the Preset list below.
Portrait  ( 85 presets and 85 profiles )
People
People
+
People
 ++
People
+++
People
+ film
People
+ cool
People
+ warm
Trend
Trend
 +
Trend
++
Trend +++
Trend + film
Trend + cool
Trend + warm
Portrait
Portrait +
Portrait ++
Portrait +++
Portrait + film
Portrait + cool
Portrait + warm
Grain
Grain +
Grain ++
Grain +++
Grain + film
Grain + cool
Grain + warm
Vibrant
Vibrant +
Vibrant ++
Vibrant +++
Vibrant + film
Vibrant + cool
Vibrant + warm
Lush
Lush +
Lush ++
Lush +++
Lush + film
Lush + cool
Lush + warm
Elegant
Elegant +
Elegant ++
Elegant +++
Elegant + film
Elegant + cool
Elegant + warm
Film
Film +
Film ++
Film +++
Film + film
Film + cool
Film + warm
Vogue
Vogue +
Vogue ++
Vogue +++
Vogue + film
Vogue + cool
Vogue + warm
Life
Life +
Life ++
Life +++
Life + film
Life + cool
Life + warm
Fashion
Fashion +
Fashion ++
Fashion +++
Fashion + film
Fashion + cool
Fashion + warm
Era
Era +
Era ++
Era +++
Era ++++
Century
Century +
Century ++
Century +++
Century ++++
Bright  ( 78 presets and 78 profiles )
Light
Light
+
Light
++
Light
+ cool
Light
+ warm
Light
+ boost
Bright
Bright
+
Bright
++
Bright
+ cool
Bright
+ warm
Bright
+ boost
Airy
Airy
+
Airy
++
Airy
+ cool
Airy
+ warm
Airy
+ boost
Faded
Faded
+
Faded
++
Faded
+ cool
Faded
+ warm
Faded
+ boost
Pastel
Pastel
+
Pastel
 ++
Pastel
+ cool
Pastel
+ warm
Pastel
+ boost
Mango
Mango
+
Mango
++
Mango
+ cool
Mango
+ warm
Mango
+ boost
Chill
Chill +
Chill ++
Chill + cool
Chill + warm
Chill + boost
Sandy
Sandy +
Sandy ++
Sandy + cool
Sandy + warm
Sandy + boost
Foodie
Foodie +
Foodie ++
Foodie + cool
Foodie + warm
Foodie + boost
Color
Color+
Color ++
Color + cool
Color + warm
Color + boost
Bronze
Bronze +
Bronze ++
Bronze + cool
Bronze + warm
Bronze + boost
Kiwi
Kiwi +
Kiwi ++
Kiwi + cool
Kiwi + warm
Kiwi + boost
Deko
Deko +
Deko ++
Deko + cool
Deko + warm
Deko + boost
Wedding  ( 80 presets and 80 profiles )
Wedding
Wedding +
Wedding ++
Wedding +++
Wedding + film
Wedding + cool
Wedding + warm
Pose
Pose +
Pose ++
Pose +++
Pose + film
Pose + cool
Pose + warm
Insta
Insta +
Insta ++
Insta +++
Insta + film
Insta + cool
Insta + warm
Analog
Analog +
Analog ++
Analog +++
Analog + film
Analog + cool
Analog + warm
Clear
Clear +
Clear ++
Clear +++
Clear + film
Clear + cool
Clear + warm
Vibe
Vibe +
Vibe ++
Vibe +++
Vibe + film
Vibe + cool
Vibe + warm
Social
Social +
Social ++
Social +++
Social + film
Social + cool
Social + warm
Culinary
Culinary +
Culinary ++
Culinary +++
Culinary + film
Culinary + cool
Culinary + warm
Rich
Rich +
Rich ++
Rich +++
Rich + film
Rich + cool
Rich + warm
Slate
Slate +
Slate ++
Slate +++
Slate + film
Slate + cool
Slate + warm
Chalk
Chalk +
Chalk ++
Chalk + film
Chalk + grain
Sharp
Sharp
+
Sharp
++
Sharp
+ film
Sharp
+ grain
Filterlook  ( 63 presets )
Filterlook
Filterlook
+
Filterlook
++
Filterlook
+ cool
Filterlook
+ warm
Filterlook
 + punch
Filterlook
+ balance
Insta Film
Insta Film
+
Insta Film
++
Insta Film
 + cool
Insta Film
+ warm
Insta Film
+ punch
Insta Film
+ balance
Tropical
Tropical
+
Tropical
++
Tropical
+ cool
Tropical
+ warm
Tropical
+ punch
Tropical
+ balance
Café Latte
Café Latte
+
Café Latte
++
Café Latte
+ cool
Café Latte
+ warm
Café Latte
+ punch
Café Latte
+ balance
Santorini
Santorini
+
Santorini
++
Santorini
+ cool
Santorini
+ warm
Santorini
+ punch
Santorini
+ balance
Vintage Film
Vintage Film
+
Vintage Film
++
Vintage Film
+ cool
Vintage Film
+ warm
Vintage Film
+ punch
Vintage Film
+ balance
Bronze
Bronze
+
Bronze
++
Bronze
+ cool
Bronze
+ warm
Bronze
+ punch
Bronze
+ balance
Dessert Sunset
Dessert Sunset
+
Dessert Sunset
++
Dessert Sunset
+
 cool
Dessert Sunset
+
warm
Dessert Sunset
+
punch
Dessert Sunset
+
balance
Lush Look
Lush Look
+
Lush Look
++
Lush Look
+ cool
Lush Look
+ warm
Lush Look
+ punch
Lush Look
+ balance