How To Blend Textures in Photoshop
Hello and welcome to the texture blending tutorial for Adobe Photoshop! In this tutorial, we will demonstrate how to add some interest to your photo by using different textures and blending them together using the blending mode in Photoshop. One of the key factors to remember when blending textures into Photoshop is to have fun and let your creativity guide you! In my personal opinion, the best way to learn this process is to test it out yourself and see what each blend mode can do. Once you find a few blending modes that tickle your fancy, they will quickly become a powerful tool in your post processing workflow. My personal favorites are: multiply, overlay, screen and soft light.  You will see some of these "modes" in action in the video below! If you are a "left brainer" and you need a more in depth explanation, check out Adobe's blending mode page here.
Step 1. Add Texture
Add a texture into a new layer above your original image. You can simply drag and drop the texture into Photoshop and it will create a new layer!

Step 2. Choose Blend Mode.
In the Layers Panel, select a blend mode from the dropdown menu. In this example we are using the Overlay blend mode.

Step 3. Opacity & Mask
Use the opacity slider to adjust the "strength" of the texture effect. You can also apply a layer mask to paint through the effect as well. The video below will demonstrate multiple bending techniques using three different textures!
Looking for Textures? Check out the Texture Collection from Presetpro. Add a little flair to your images with these amazing textures! These Hi-Resolution Textures are in JPEG format (Hi-Resolution 8000px wide) and work best in Photoshop. Create your own unique look by mixing/overlaying textures with your images or mask in certain elements to enhance and add detail! Includes: brick, concrete, wood, clouds and paper/watercolours.
32 – Paper/Watercolour JPEG Hi-Res Textures.
33 – Concrete JPEG Hi-Res Textures.
15 – Brick JPEG Hi-Res Textures.
12 – Metal JPEG Hi-Res Textures.
30 – Wood JPEG Hi-Res Textures.
33 – Cloud JPEG Hi-Res Textures.
(Total 342.8 MB) Download Instantly!
Texture Collection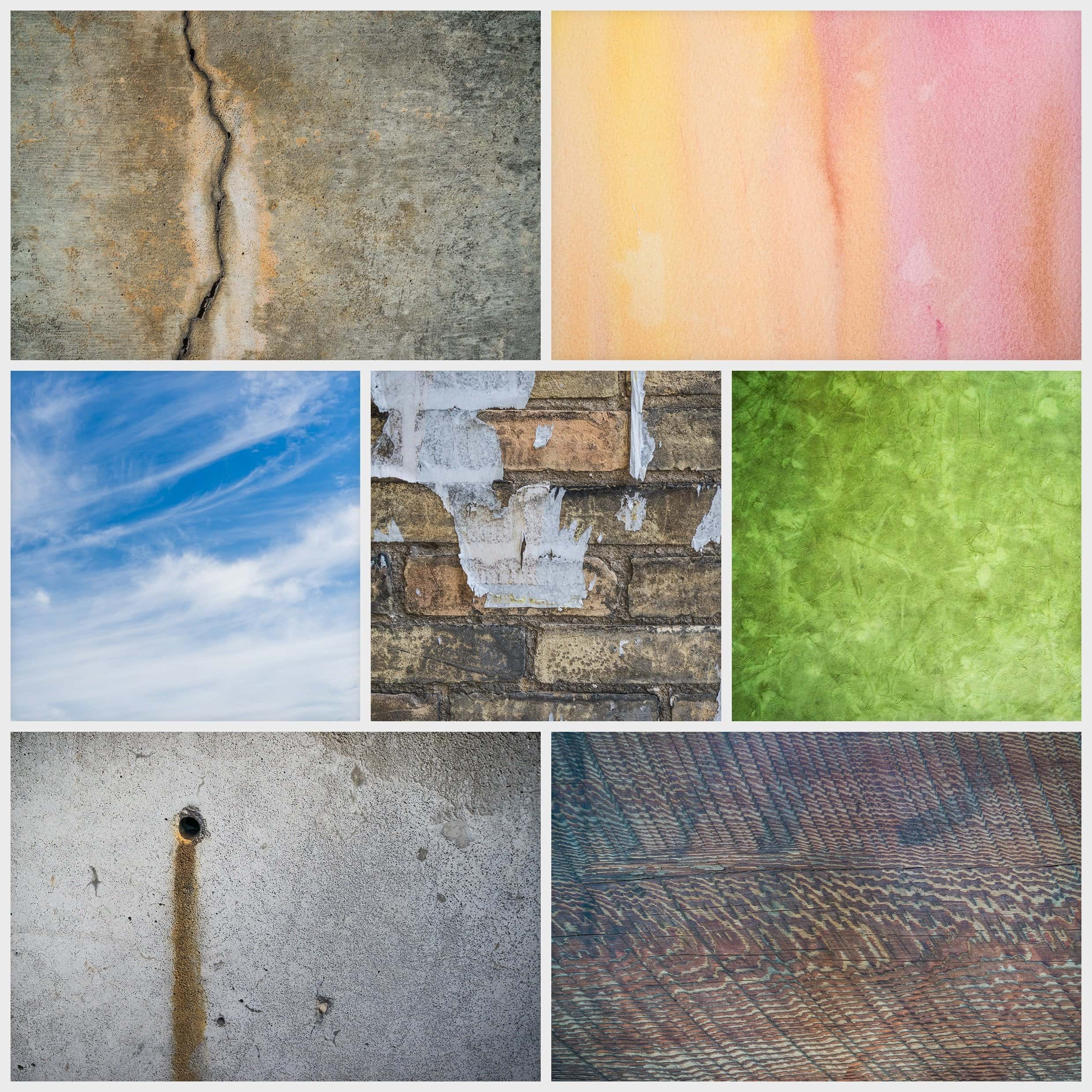 Check our Featured products!