Beautiful Photos of Iceland
Beautiful Photos of Iceland. Iceland is a land of stark contrasts, where fire and ice meet to create a landscape that is both hostile and breathtakingly beautiful. Iceland is home to some of the world's most active volcanoes, as well as vast expanses of glaciers. These extreme conditions have forged a land that is wild and untamed, with towering mountains, dramatic waterfalls, and vast fields of lava. Iceland is also home to abundant wildlife, including wild horses, Iceland sheep, and Atlantic puffins. These beautiful creatures add to the otherworldly charm of Iceland, making it a truly unique place on Earth.
Wild Horses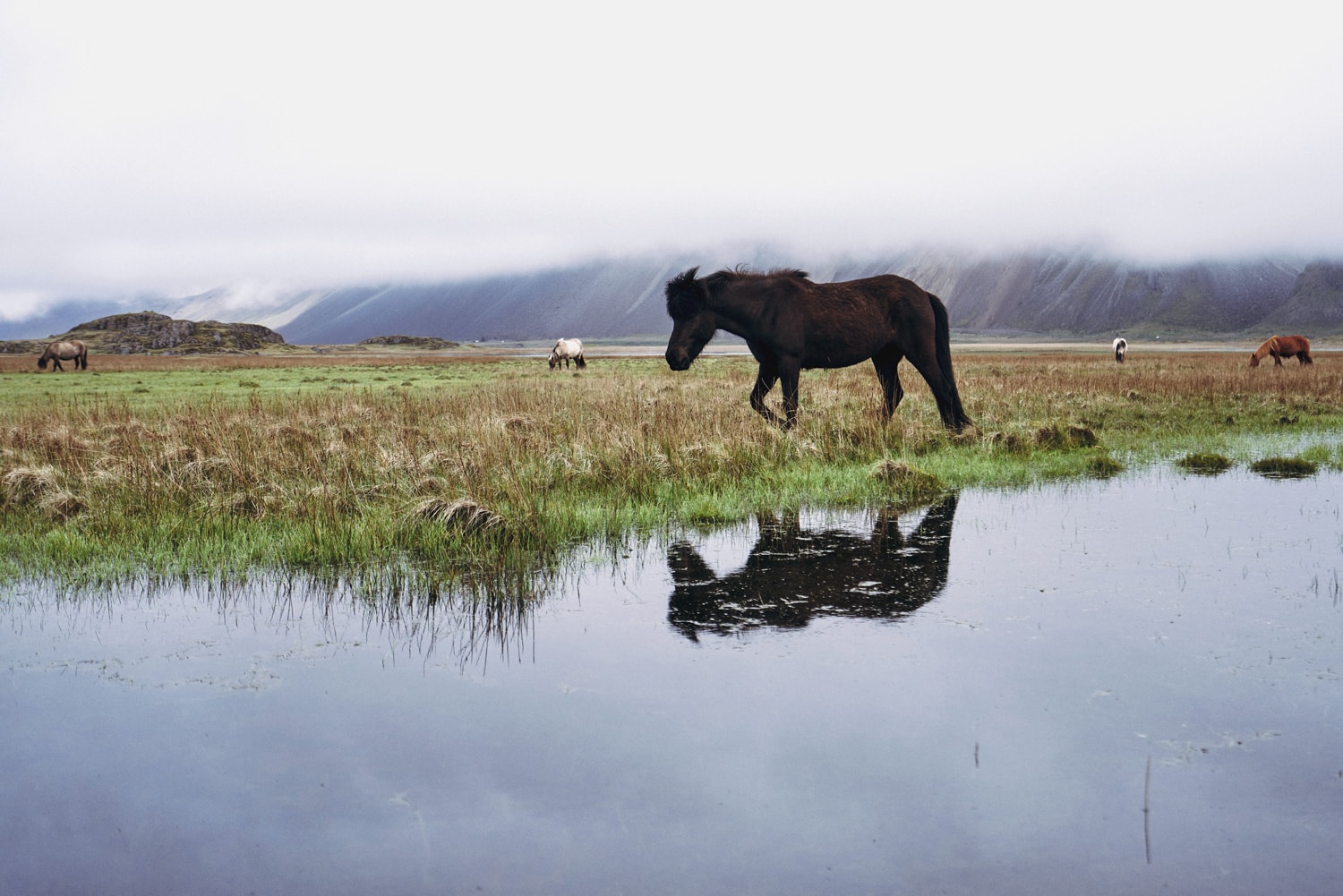 Wild horses are a common sight in Iceland. These Icelandic horses are small and stocky, with a thick coat that helps to protect them from the cold. They are also known for their unique coloration, which can range from black to chestnut to white. Wild horses have been a part of Icelandic culture for centuries, and they are often featured in artwork and folklore. Today, wild horses can be found all over the country, and they are a popular tourist attraction. Visitors can often see them grazing in fields or roaming freely in the wilderness. Taking photos of wild horses is a popular activity for tourists, and many people consider them to be one of the most beautiful creatures in Iceland.
Magical Sunsets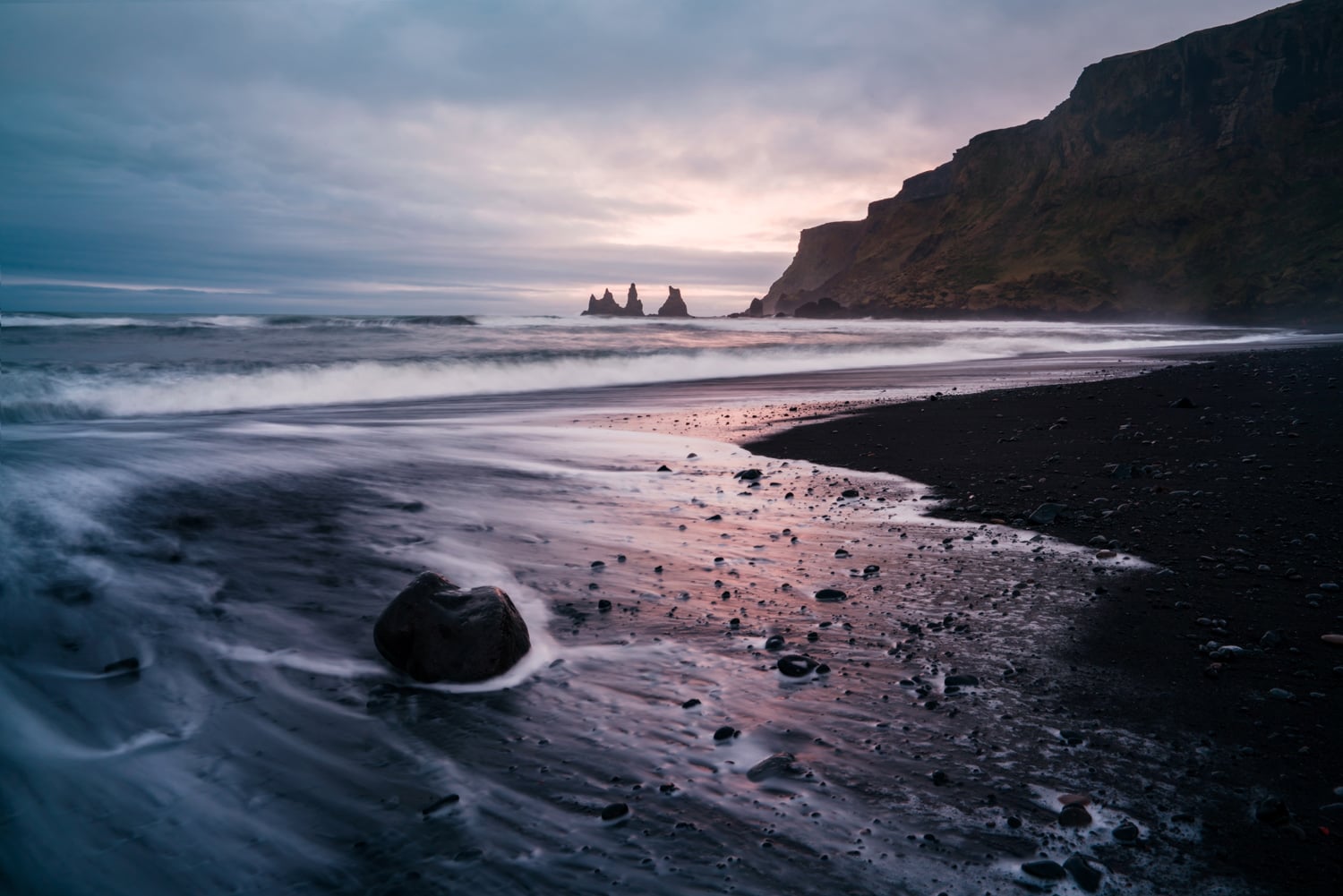 Sunsets are always beautiful. But in Iceland, they're magical. The long summer days mean that the sun sets slowly, painting the sky in a gradation of colors before finally disappearing behind the horizon. And because of Iceland's northern location, the sun sets later in the evening than it does in other parts of the world, giving you plenty of time to enjoy the show. As the night sky grows darker, the stars come out, and if you're lucky, you might even see the Northern Lights. Whether you're watching from Reykjavik or standing on a glacier, an Icelandic sunset is an experience you'll never forget.
Pland Wreck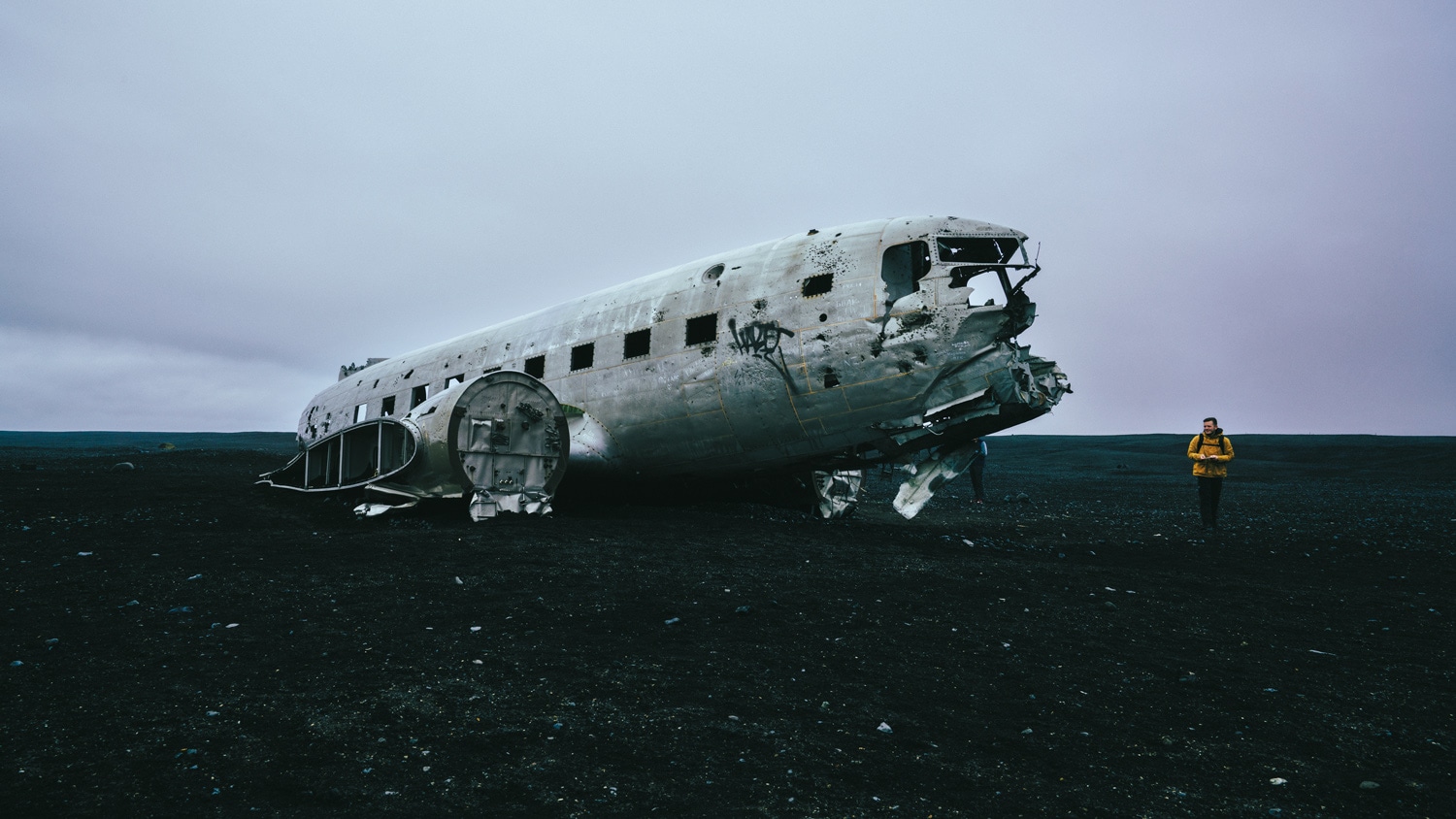 Interesting sights to photograph are all around us, we just have to have our cameras ready! One of the most popular tourist attractions in Iceland is the wreckage of a U.S. Navy plane that crashed there in 1973. The site is beautiful and eerie all at the same time, making it the perfect subject for some amazing photos.
Beautiful Rivers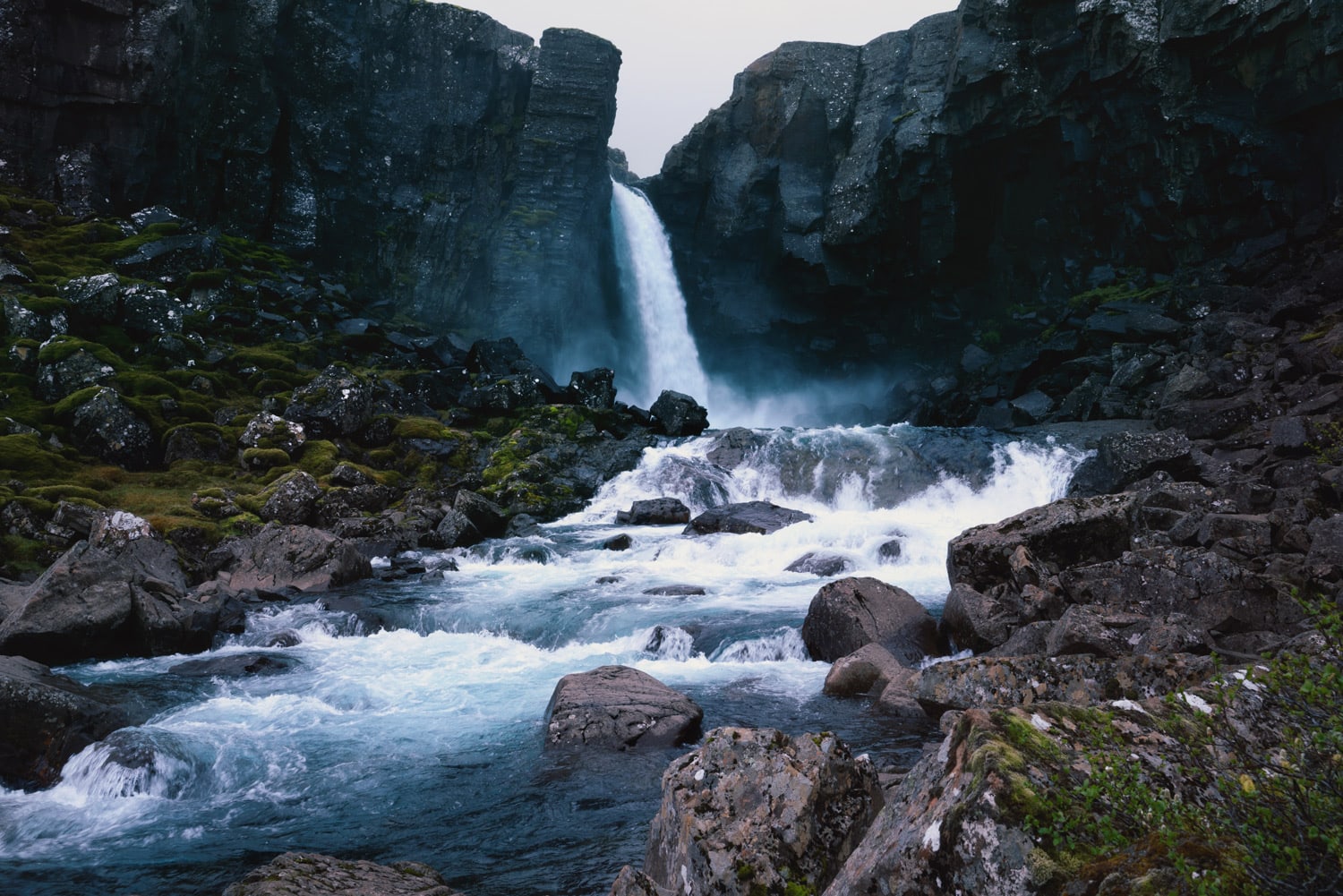 Iceland is home to some of the most beautiful rivers in the world. From glacial runoff to geothermal springs, these rivers provide a stunning backdrop to the country's landscapes. Visitors to Iceland can find plenty of opportunities to photograph these Rivers, whether they're hiking through the wilderness or driving along the country's winding roads. With their pristine waters and majestic scenery, Iceland's rivers are sure to leave a lasting impression.
Beautiful Mountains
Iceland is home to some of the most beautiful mountains in the world. Stokksnes, for example, is a mountain range that offers stunning views of the surrounding area. The mountains are also home to a variety of wildlife, including Iceland's famous reindeer. For those looking for a more challenging hike, Iceland's tallest mountain, Hvannadalshnjukur, is located in the central part of the country. With its glaciers and snow-capped peaks, Iceland is a true paradise for nature lovers.
Black Sand Beaches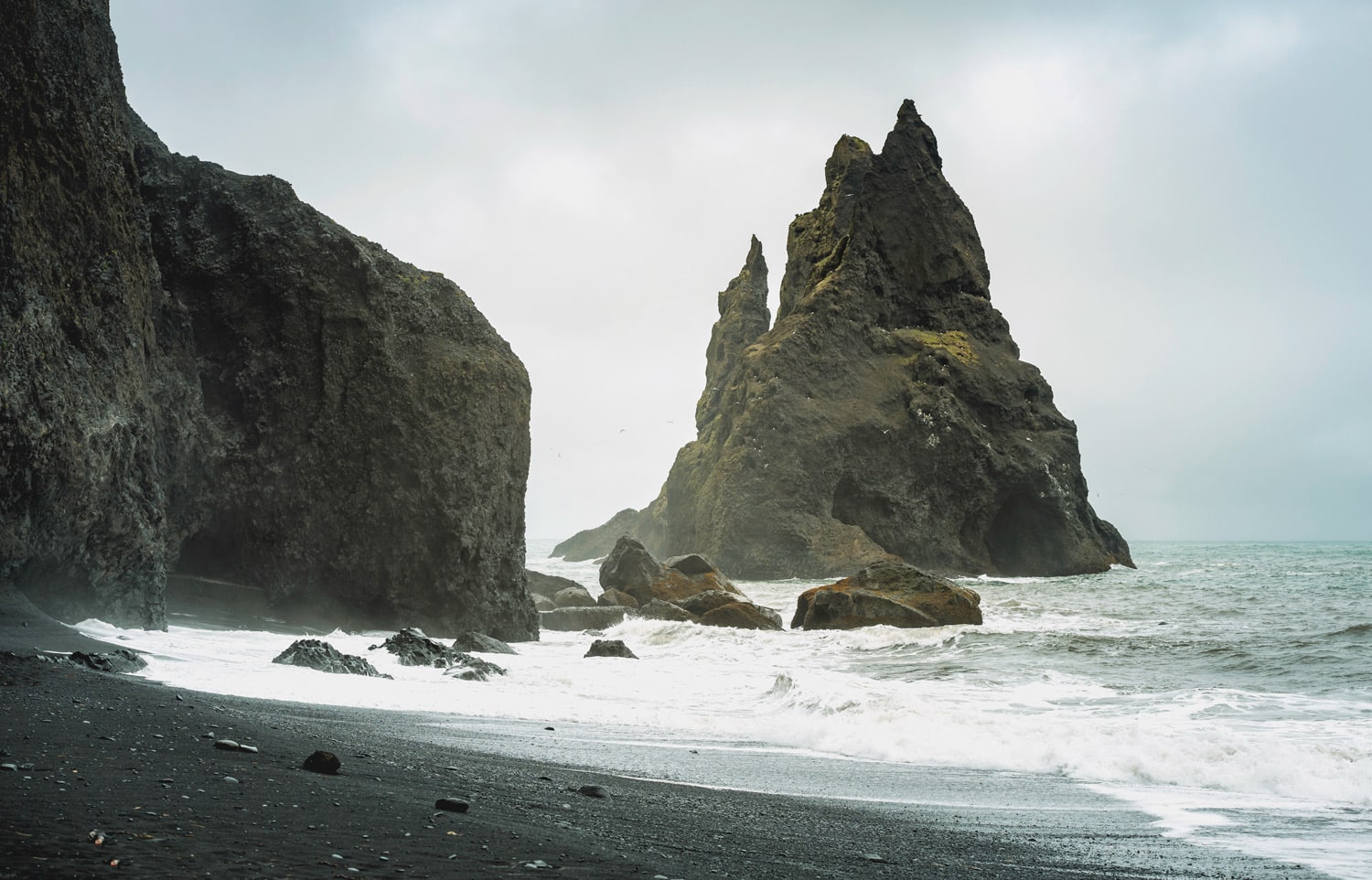 Iceland is a country renowned for its natural beauty, and its black sand beaches are no exception. These stunning beaches are formed when lava from volcanic eruptions cools and breaks into small pieces. The resulting sand is jet black, in stark contrast to the white glaciers and snow-capped mountains that surround them. Although they may look uninviting at first glance, black sand beaches are actually quite warm and comfortable to relax on. And with their dramatic landscapes, they provide the perfect backdrop for some truly beautiful photos.
Photographers Dream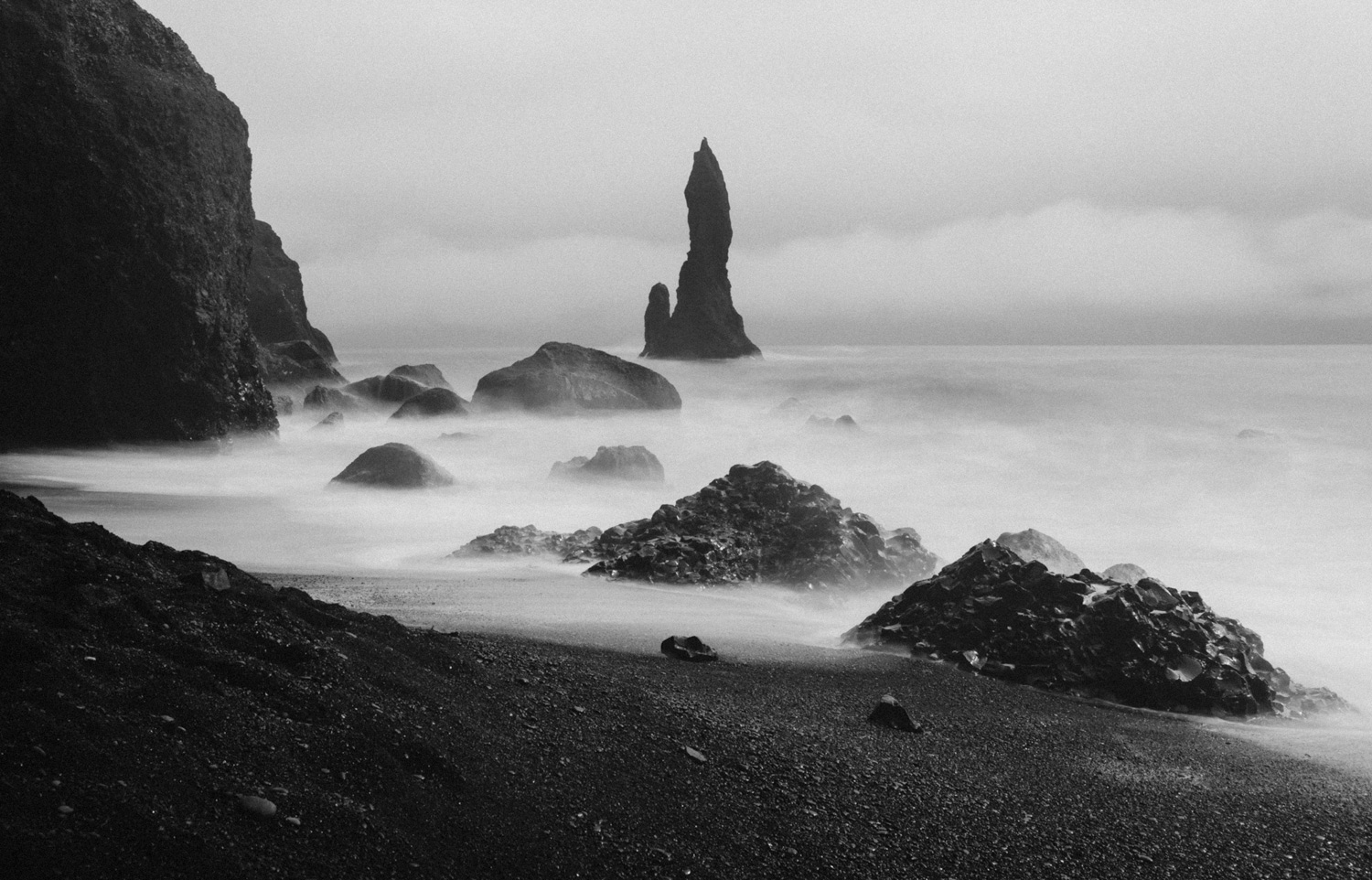 Iceland is a photographer's dream come true. With its dramatic landscapes, stark contrast between light and dark, and wide range of natural colors, the country provides ample opportunities to capture beautiful photos. And while the beaches may not be covered in sand, they are definitely worth a visit for their otherworldly beauty. Photography enthusiasts of all levels will find plenty to keep them busy in Iceland, from taking pictures of the majestic waterfalls to capturing the Aurora Borealis. And with Lightroom presets, you can edit your images to perfection. So whether you're a seasoned pro or just getting started, Iceland is the perfect place to take your photography to the next level.
PRESETPRO.com
Do you want to take your photography skills to the next level? With The Creative Flow, you'll have access to more than 1200 Beautiful Lightroom Presets, 1200 Lightroom Profiles, and 200 brushes that will spark your creativity and bring your photos to the next level!  Designed for the photographer who wants the ultimate workflow and premium Lightroom collection. The Creative Flow is your own personal preset "toolbox" where you can swap out a variety of different looks with a few simple clicks. Whether you're a professional or just starting out, this all-in-one collection was created for you! You won't find another product like this anywhere else online - trust us when we say it's worth every penny! Click here right now and get started with The Creative Flow today!
The Creative Flow | Presetpro.com
The film names above are the brands and trademarks of their respective holders. None of the film producers listed endorse or sponsor this film emulation collection or any other content. The film producers are not affiliated with Presetpro.com and all trademarks and copyrights are the exclusive property of their respective owners. Adobe®, Photoshop®, Adobe® Lightroom® are either registered trademarks or trademarks of Adobe Systems Incorporated in the United States and/or other countries.