Beautiful Photos of Joshua Tree
A visit to Joshua Tree National Park is like no other. The vast and otherworldly landscape is unlike anything else on earth. And while the park is best known for its namesake Joshua trees, there are actually a wide variety of plants and animals that call the park home. In addition to Joshua trees, the park is home to cacti, yucca plants, and more than 750 species of native plants. And wildlife enthusiasts will be thrilled to know that the park is also home to bighorn sheep, desert tortoises, and a wide variety of birds. For those who want to explore the park, there are plenty of hiking trails to choose from. No matter how you choose to spend your time at Joshua Tree National Park, you're sure to create memories that will last a lifetime.
Yucca Palm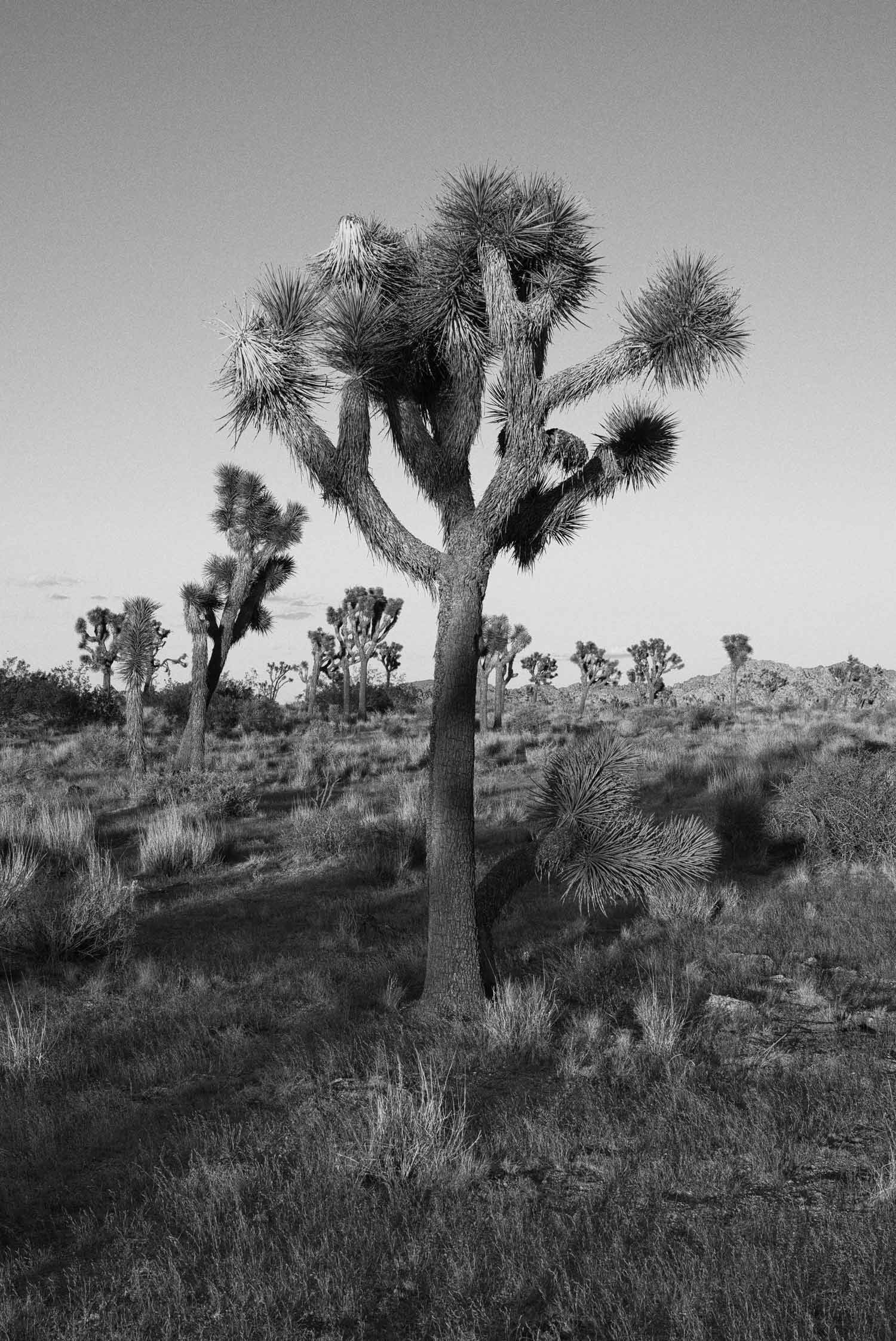 The Yucca Palm is a type of tree that is native to the Joshua Tree National Park in California. The Yucca Palm is a tall tree with a trunk that is covered in sharp spines. The leaves of the Yucca Palm are long and narrow, and they grow in a rosette at the top of the tree. The Yucca Palm is a popular tree for photographers, as it provides an interesting subject to explore in black and white photography. The Yucca Palm is also a popular tree for hikers, as it provides shade and shelter from the sun.
Desert Sunsets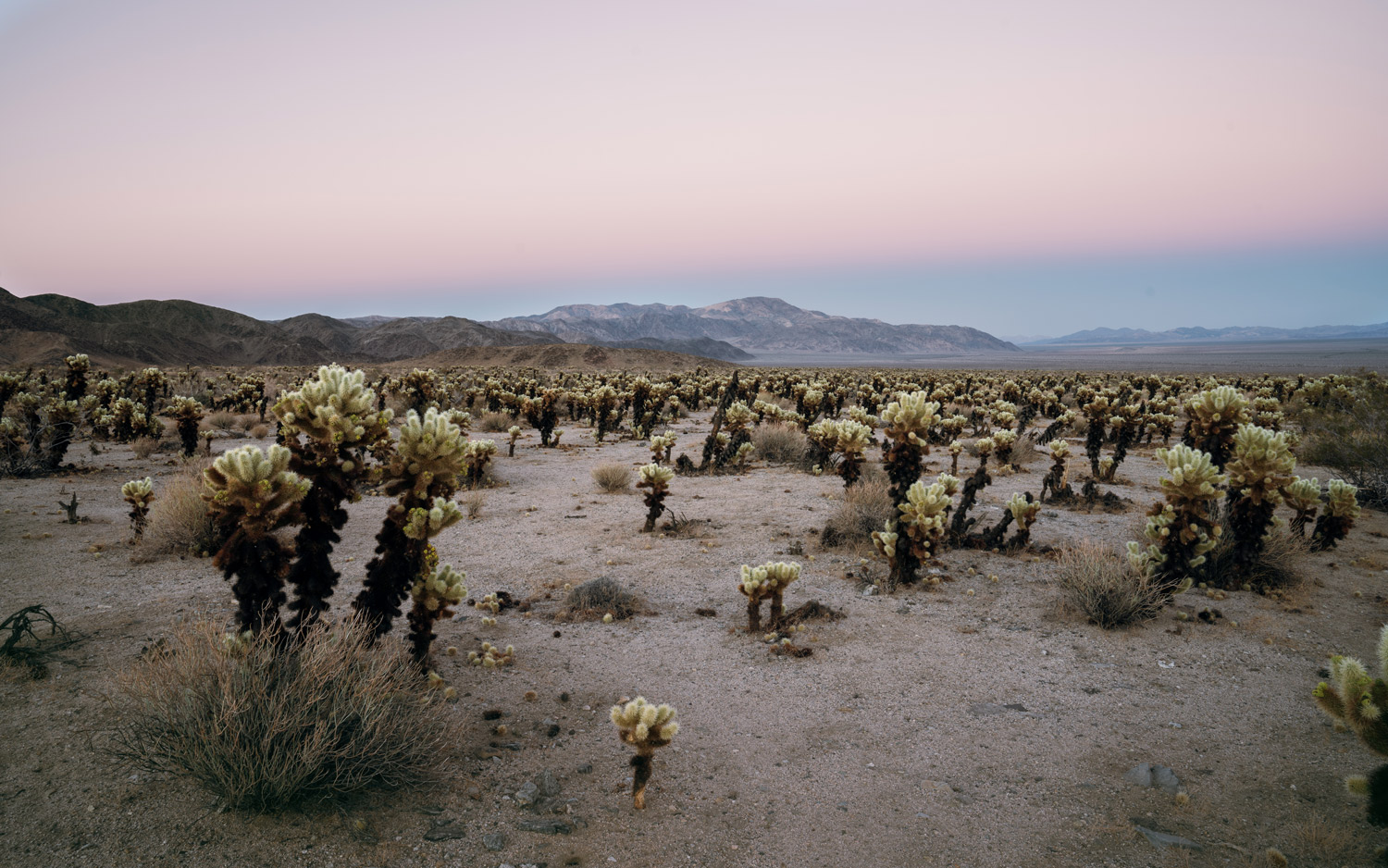 Desert sunsets are some of the most spectacular in the world. The intense heat of the day gradually dissipates, leaving behind a warm glow that lingers long after the sun has set. In Joshua Tree National Park, this magical time of day is even more special. The unique landscapes and variety of plants and animals make for a truly unforgettable experience. Whether you're hiking through the desert or simply enjoying the view from your car, be sure to take some time to explore and photograph the amazing colors and patterns of the Joshua Tree at sunset.
Cinematic History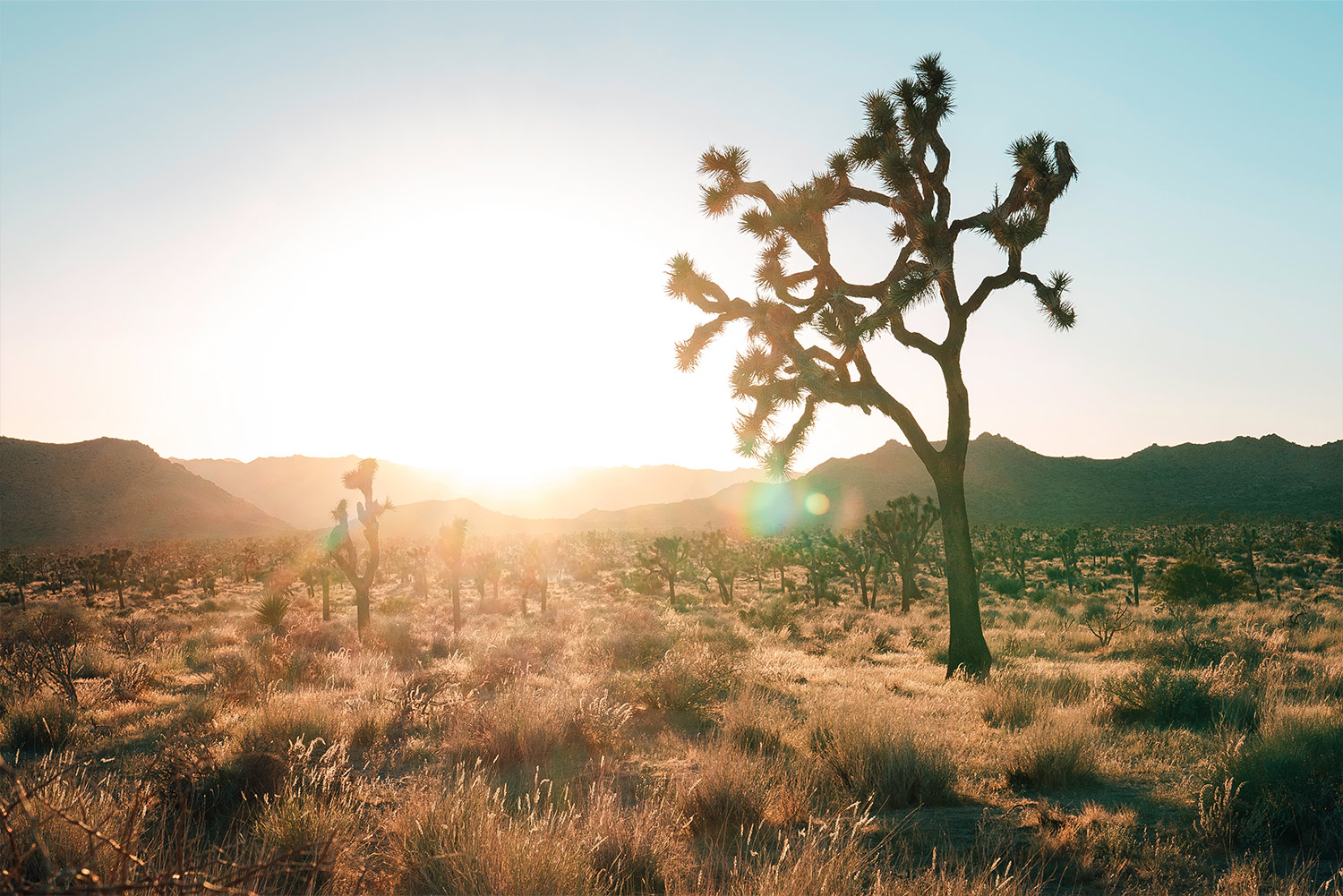 The Joshua trees, the strange and beautiful plants that give the national park its name, seem otherworldly. The landscape is unlike anywhere else on earth. And for movie fans, Joshua Tree is also home to some of the most iconic cinematic images ever captured on film. Joshua Tree has been used as a filming location for movies like The Lone Ranger, The Big Lebowski, and Inherent Vice. And it's no wonder why: the Joshua Tree landscape is like something out of a dream, making it the perfect place to capture those unforgettable cinematic images. Joshua Tree is a photographer's paradise, and its unique beauty has inspired filmmakers for generations.
Plant Species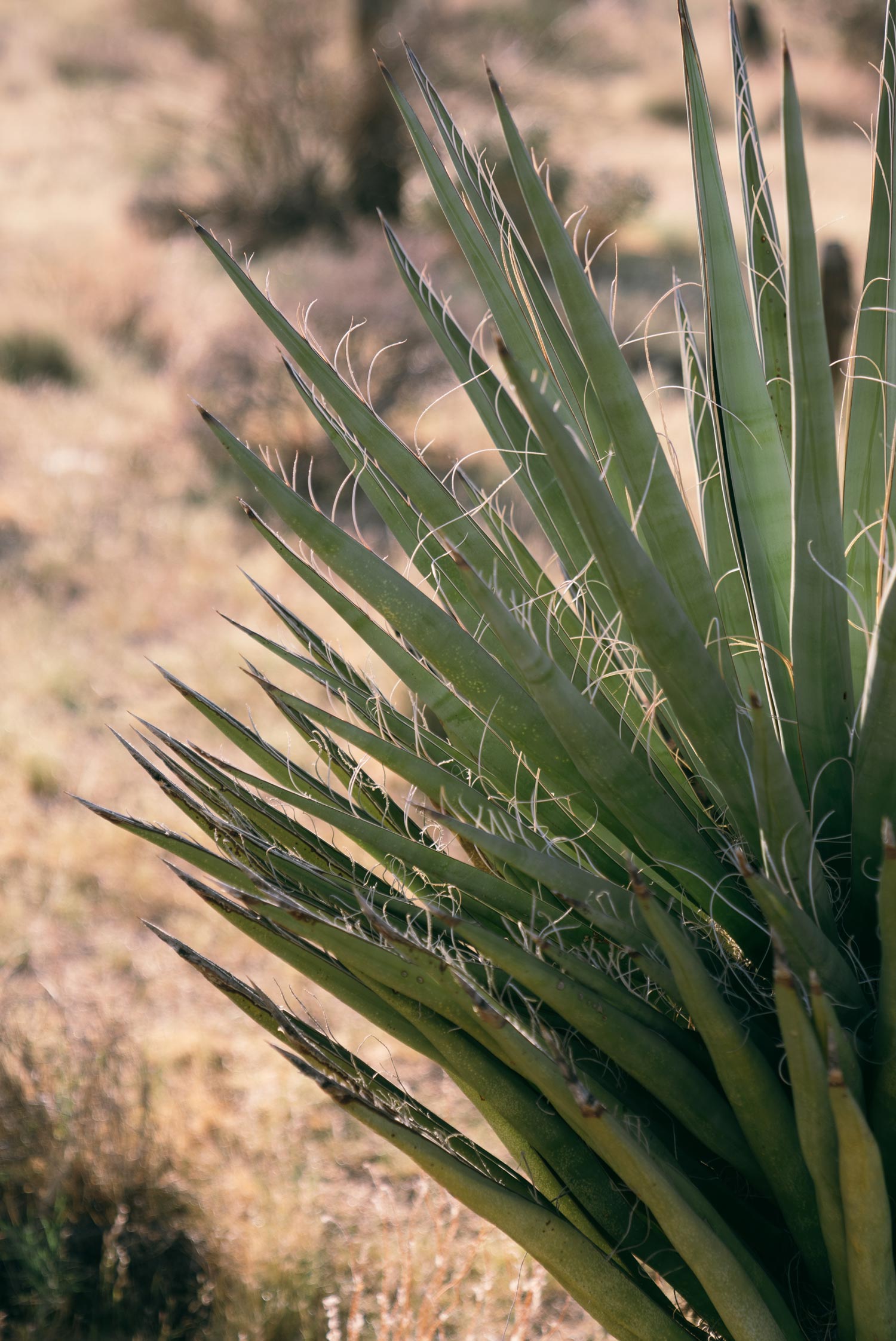 Joshua Tree National Park is home to a variety of plant species, many of which are only found in this part of the world. Joshua trees, for example, are a type of yucca that grows in the Mojave Desert. The park also contains several species of cacti, including the beavertail and cholla. If you're interested in seeing these plants up close, there are numerous hiking trails that wind through the park. You can also take a scenic drive through the park to explore different areas. And don't forget to bring your camera! Joshua Tree National Park is a photographer's paradise, and you're sure to capture some stunning shots of the plant life.
Astrophotography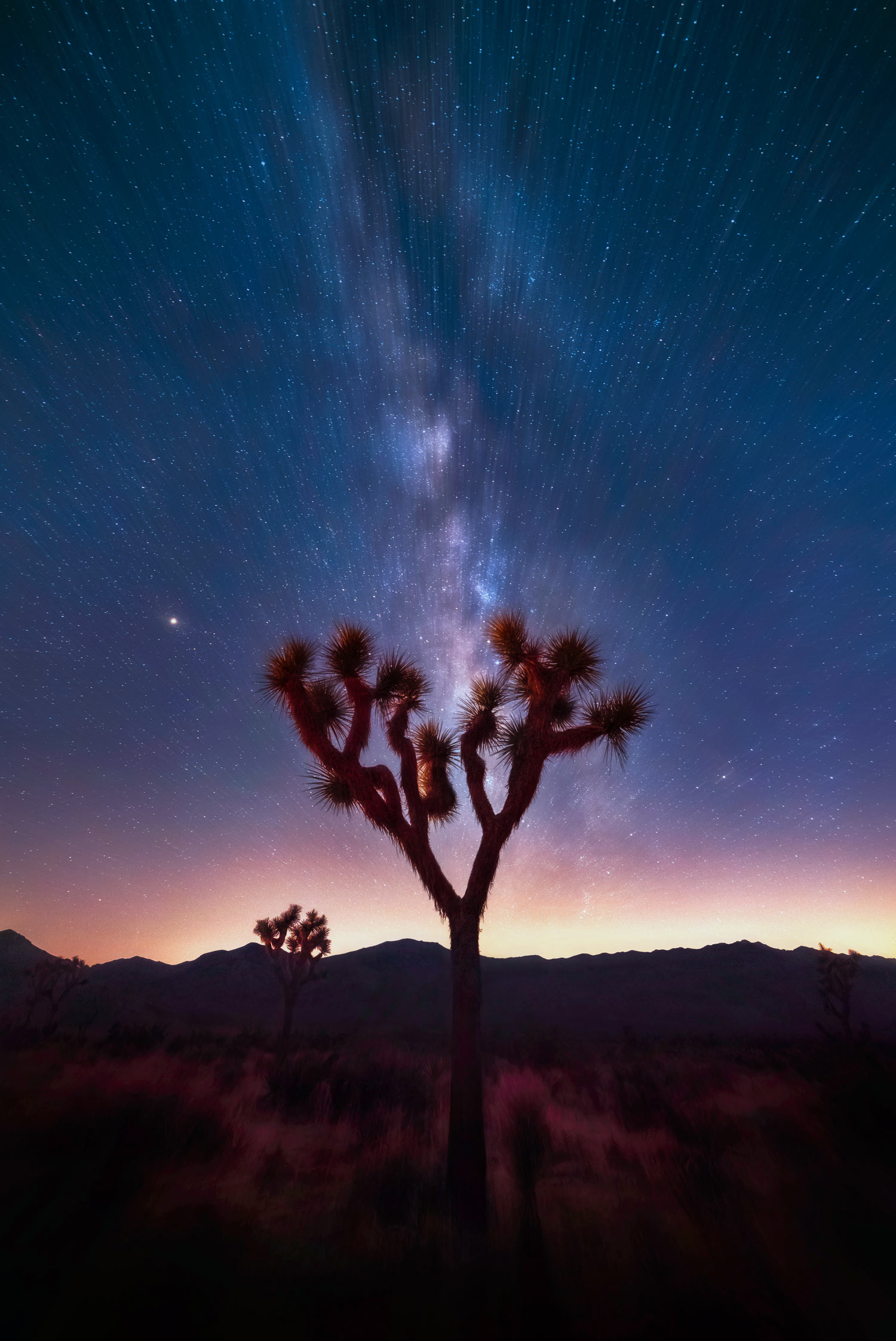 Astrophotography is a type of photography that involves capturing images of astronomical objects, such as the stars and planets. Joshua Tree National Park is one of the best places in the world to explore astrophotography, due to its clear night skies and lack of light pollution. When photographing the stars, it is important to use a long exposure to capture the faint light of the Milky Way. This can be done by setting up a tripod and using a wide-angle lens. Once you have your camera set up, simply point it towards the night sky and take a long exposure photo. You may need to experiment with different settings to get the best results, but Astro photography is a great way to capture the beauty of the night sky.
Conclusion
If you want to learn how to edit like a pro in Lightroom, be sure to check out our complete Lightroom collection The Creative Flow. Our presets will give your photos that extra bit of magic and help you create stunning images with ease.
PRESETPRO.com
Do you want to take your photography skills to the next level? With The Creative Flow, you'll have access to more than 1200 Beautiful Lightroom Presets, 1200 Lightroom Profiles, and 200 brushes that will spark your creativity and bring your photos to the next level!  Designed for the photographer who wants the ultimate workflow and premium Lightroom collection. The Creative Flow is your own personal preset "toolbox" where you can swap out a variety of different looks with a few simple clicks. Whether you're a professional or just starting out, this all-in-one collection was created for you! You won't find another product like this anywhere else online - trust us when we say it's worth every penny! Click here right now and get started with The Creative Flow today!
The Creative Flow | Presetpro.com
The film names above are the brands and trademarks of their respective holders. None of the film producers listed endorse or sponsor this film emulation collection or any other content. The film producers are not affiliated with Presetpro.com and all trademarks and copyrights are the exclusive property of their respective owners. Adobe®, Photoshop®, Adobe® Lightroom® are either registered trademarks or trademarks of Adobe Systems Incorporated in the United States and/or other countries.