Lightroom Skin Softening Brush: Are you a portrait or a wedding photographer who frequently edits faces? Then you know that the right brush in Adobe Lightroom can be the difference between producing a photo that your client likes and a photo that your client loves. When it comes to portrait photography, a happy client means more referrals and return business. There are a number of different factors that contribute to the way that your subject's face is captured such as lighting, reflections and angles.  One or more of these factors can create shadows, or undesirable harsh lines on the face.  Creative brushes allow you to soften and brighten faster and more efficiently than traditional methods. For this tutorial, we will be using one of the creative brushes from our premium preset collection, The Creative Flow, which features over 900 creative presets and brushes to discover.  Below you will see a some quick tips and the brush "Skin – Soften Lines iii"
To achieve this look:
Load your photo into Adobe Lightroom
Select your desired brush.
Paint over your subjects face, avoiding eyes, lips and hair.
Scroll down and adjust the size, feather, flow and density of your brush.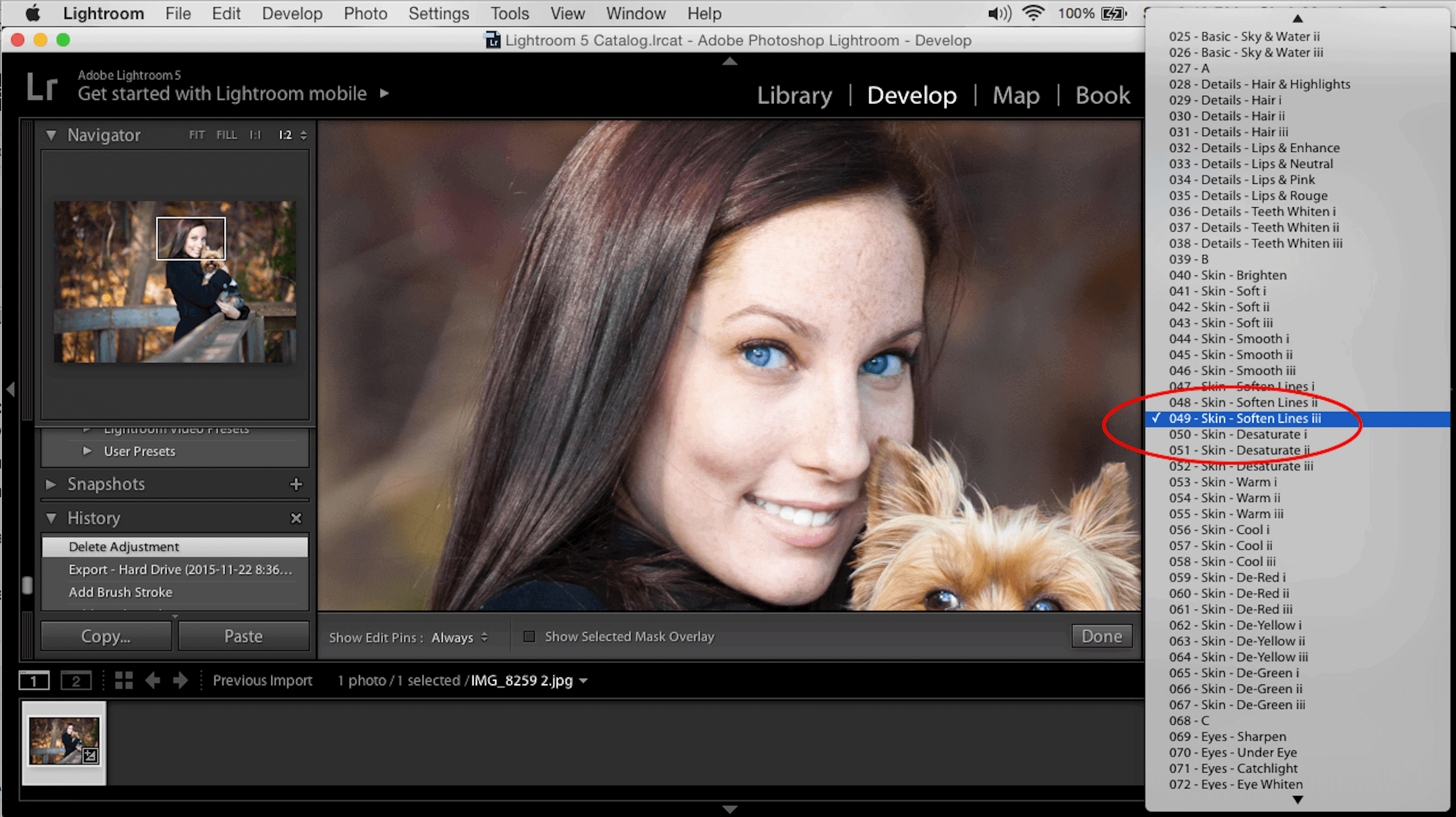 Presetpro insider's tip: When the brush tool is selected, scroll down to the section titled "Brush" and check the "Auto Mask" box. Auto Mask helps you stay within the lines when painting on your subject's face. As long as Auto Mask is selected and you are careful not to allow the plus (+) symbol to go over, you can create a crisp line without accidentally softening other portions of the photo.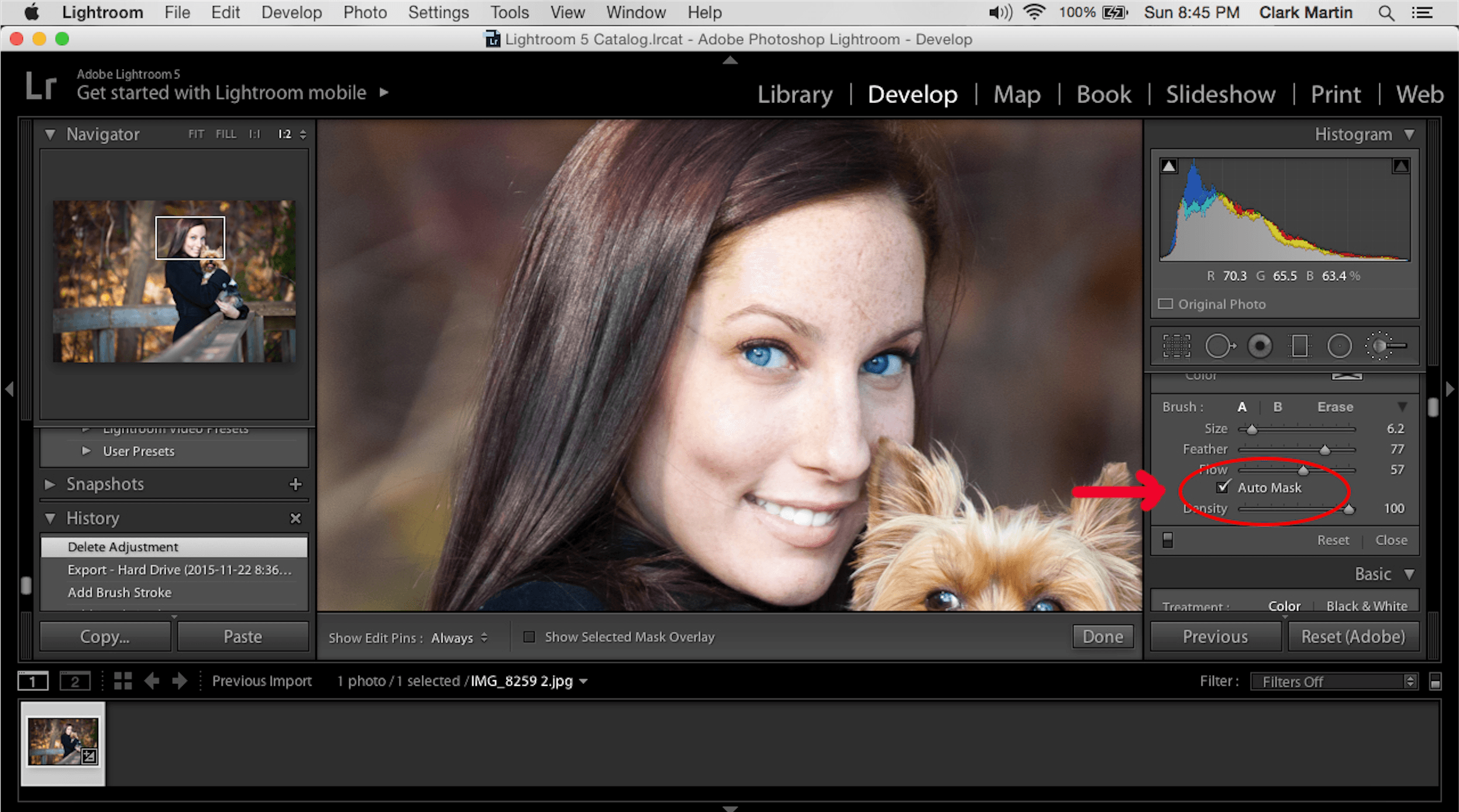 When you photograph faces, it's your job to bring out your subject's personal best in every shot. With the correct skin softening tools, you will be on your way to producing beautiful images and satisfied clients.
Looking for Presets and Brushes? Upgrade to the Creative Flow and enjoy over 900 Lightroom Presets & Creative Brushes: The Creative Flow is the ultimate workflow and premium preset collection by Presetpro. The Creative Flow is your own personal preset "tool box" where you can swap out tone curves, change base settings or easily color tone your image with a few simple clicks. When you purchase the Creative Flow you get all of our premium collections (at a discounted price) plus the Creative Flow workflow and Creative Brushes. Enjoy the power of 900 + Lightroom presets integrated into one simple and easy to use workflow! The Creative Flow works with RAW and JPEG images and will run in Lightroom 4, Lightroom 5, Lightroom 6 and the Creative Cloud.