5 Creative Looks in Lightroom
5 Creative Looks in Lightroom | San Fransico Beach – This photo was taken at Marshall's Beach, which is located right near the Golden Gate Bridge in beautiful San Fransisco, California! We headed down to the beach that day and nature gave us this dynamite sunset to capture over the water. This color palette lends itself to many different looks, but having so many creative options to choose from is half the fun! Below you can watch me go through 5 Creative Looks in Lightroom using The Creative Flow, which is our premium preset pack featuring over 1200 Lightroom Presets, Profiles, and Brushes! Check out the video below and watch me quickly transform this raw image into five unique looks with a few simple clicks! 
Creative Flow Lightroom Presets and Profiles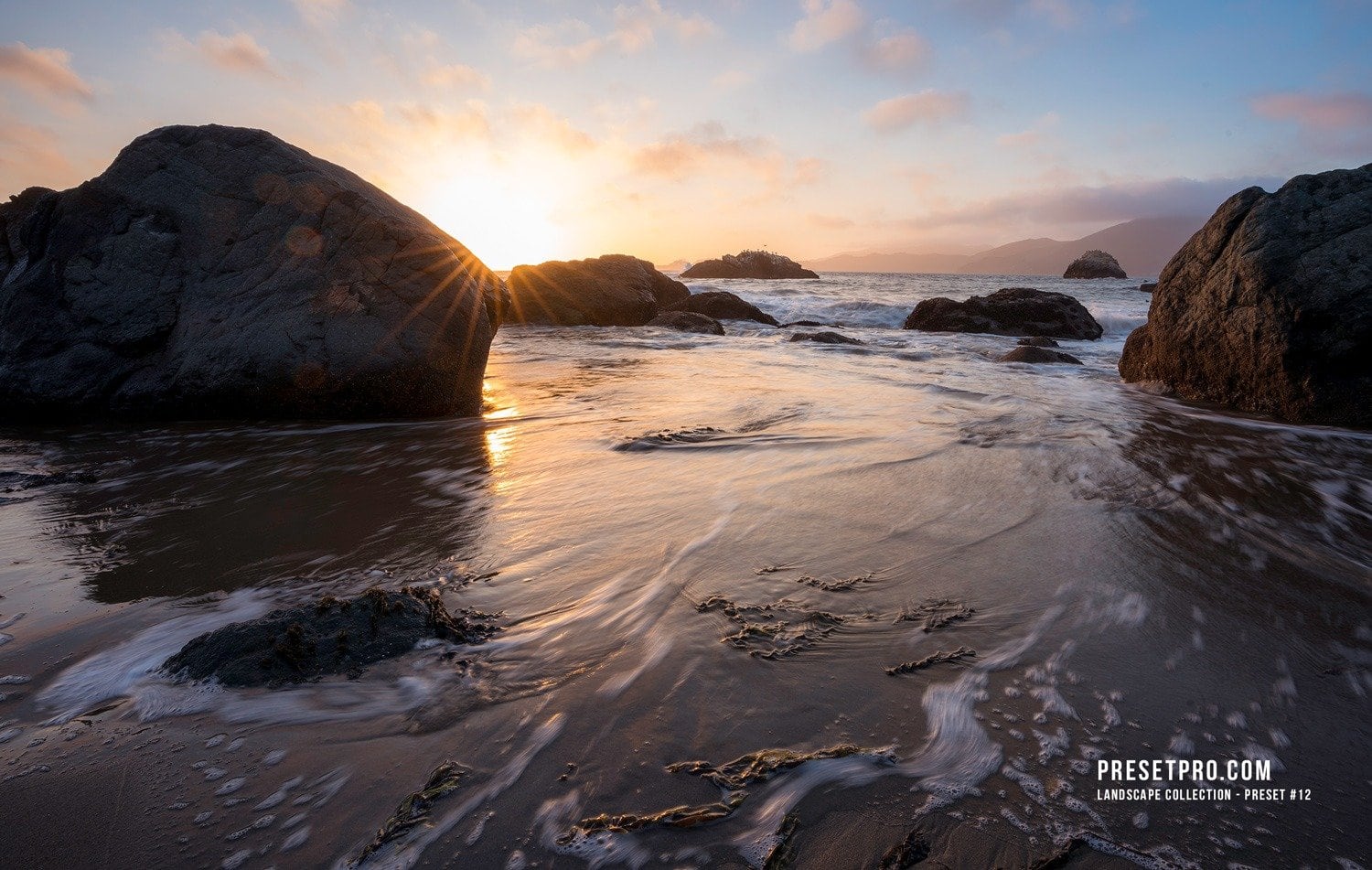 Landscape Collection #12. Serenity Now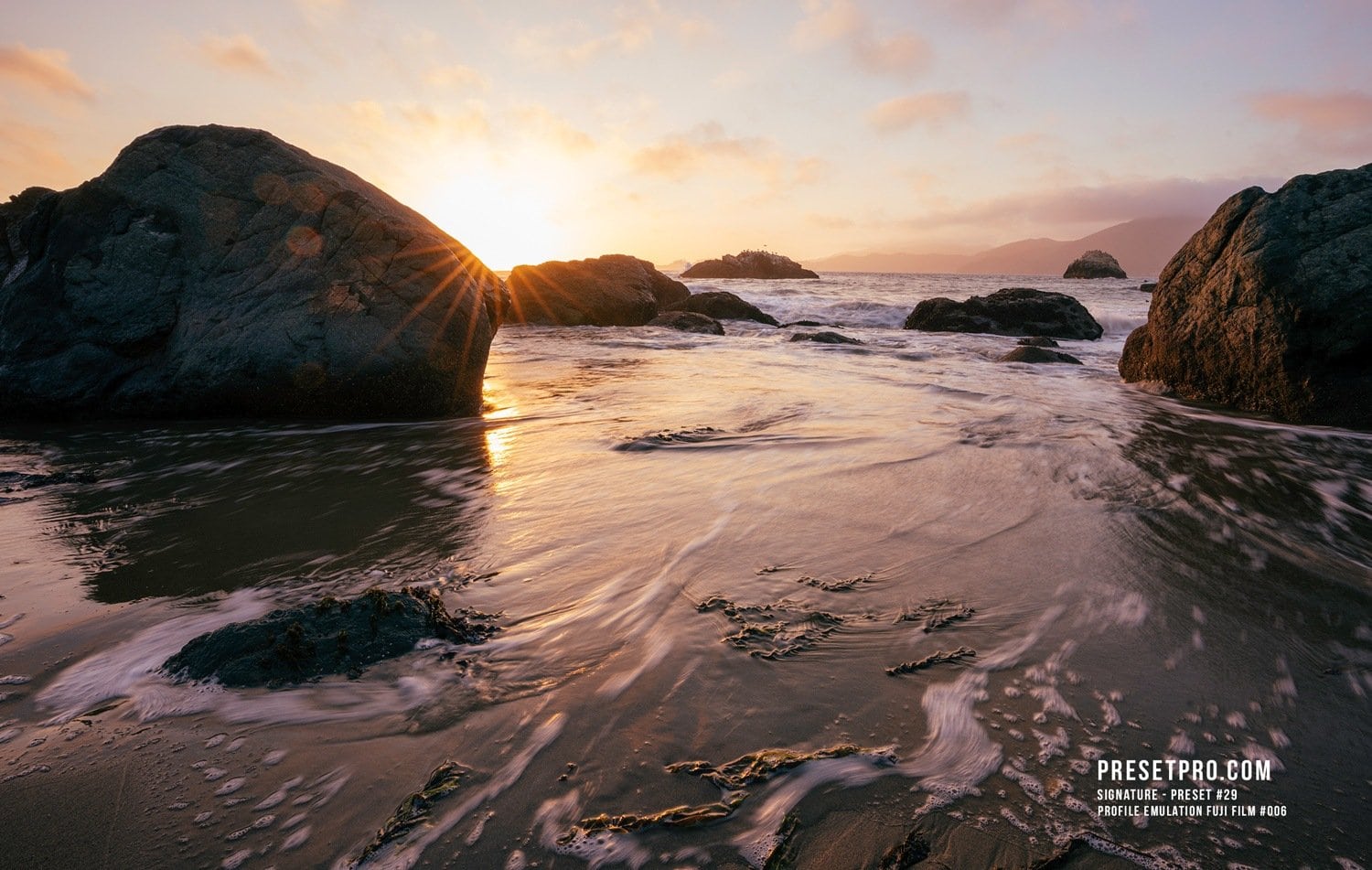 Signature Collection  #29. Worry Less + Profile – Emulation Fuji Film 006

Vintage Collection  #28. Faded Jeans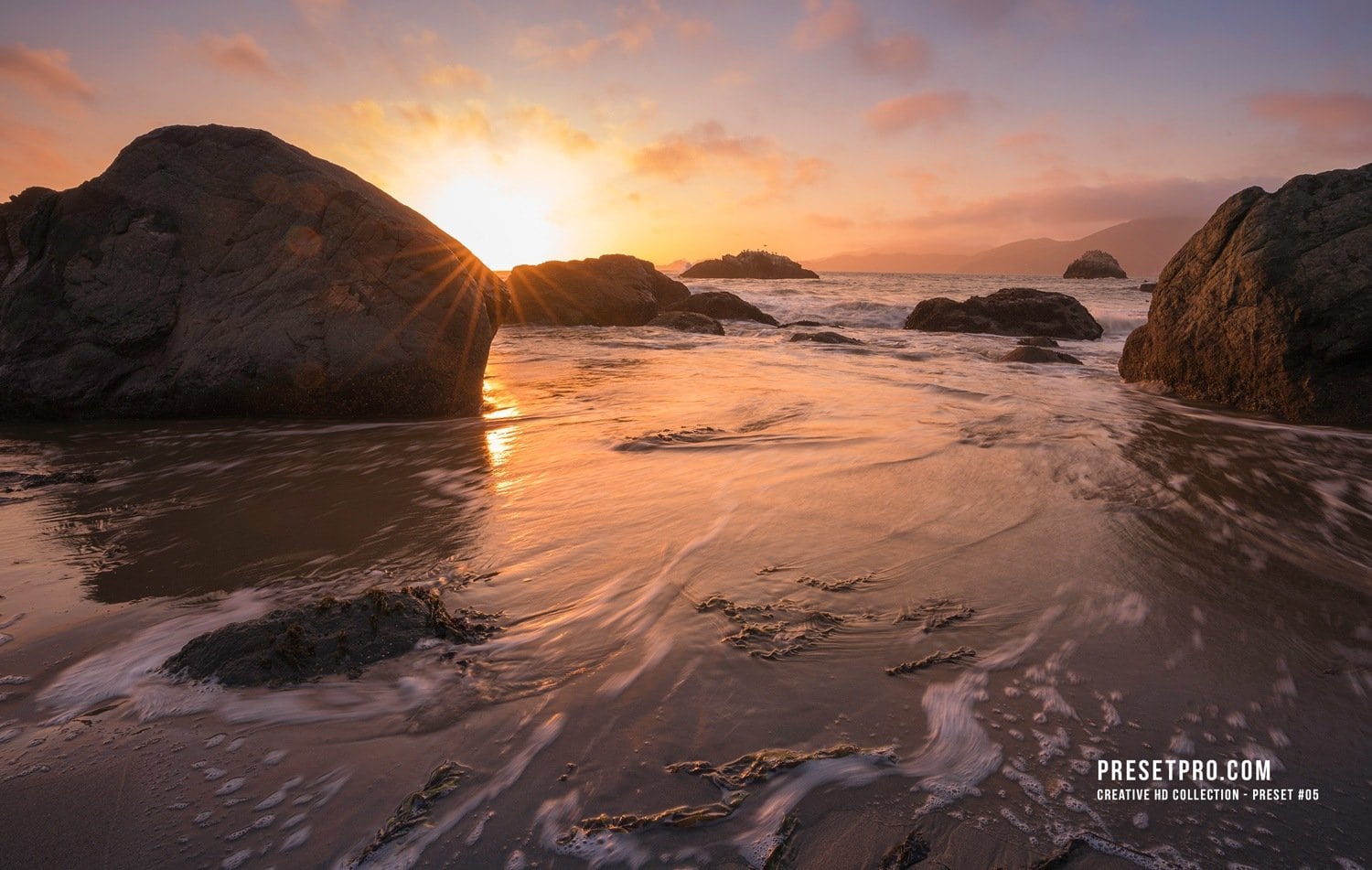 Creative HD Collection  #05. Before Sunrise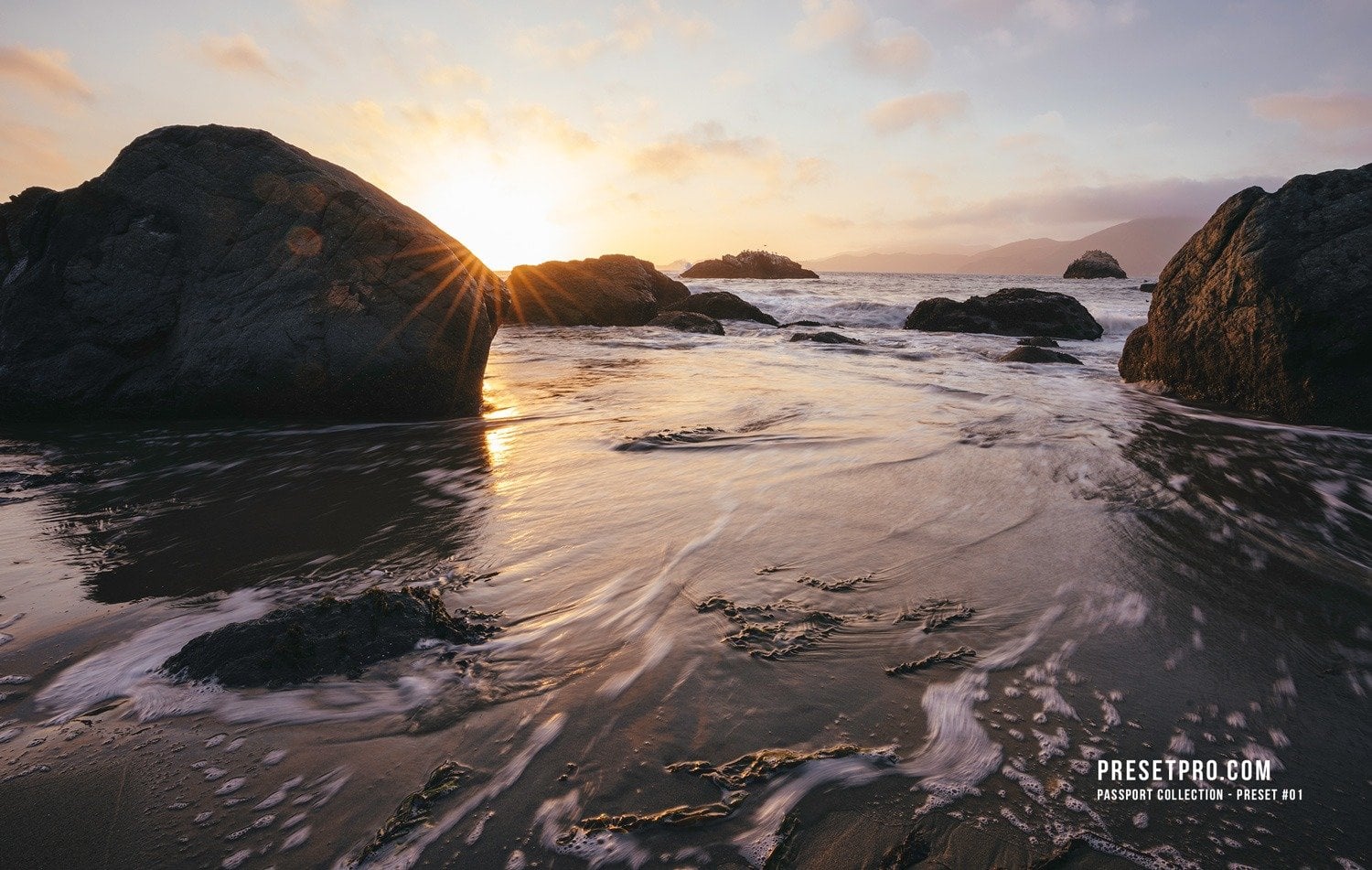 Passport Collection #01. Backpack Adventure
Creative Flow - Spark your creativity and bring your photos to the next level! Discover more than 1200 Beautiful Lightroom Presets, 800 Profiles and 200 Creative Brushes! The Creative Flow is your own personal preset "tool box" where you can swap out a variety of different looks with a few simple clicks. Whether you're a professional or just starting out, this all in one collection was created for you!