HDR Photography "Big Little City"
This photo was taken from The Empire State Building in New York City. There's a lot going on in this photo and by creating the blurred edges it allows the viewer to focus in on a more defined focal point. For the edit, I created a tilt-shift lens effect that leaves the impression that this is a miniature model city at night. Hence the name: Big Little City!
Post Processing & Camera Settings. 
To process this image, I used the Presetpro Creative Flow Lightroom Presets, Profiles, and Brushes to  (I used Lightroom Profiles included in The Creative Flow to color grade this image). Next, I created a copy of this image in Aurora HDR and used the Presetpro Aurora HDR Presets. Finally, I used Photoshop to blend and create the tilt-shift effect.
Photo without the tilt-shift effect.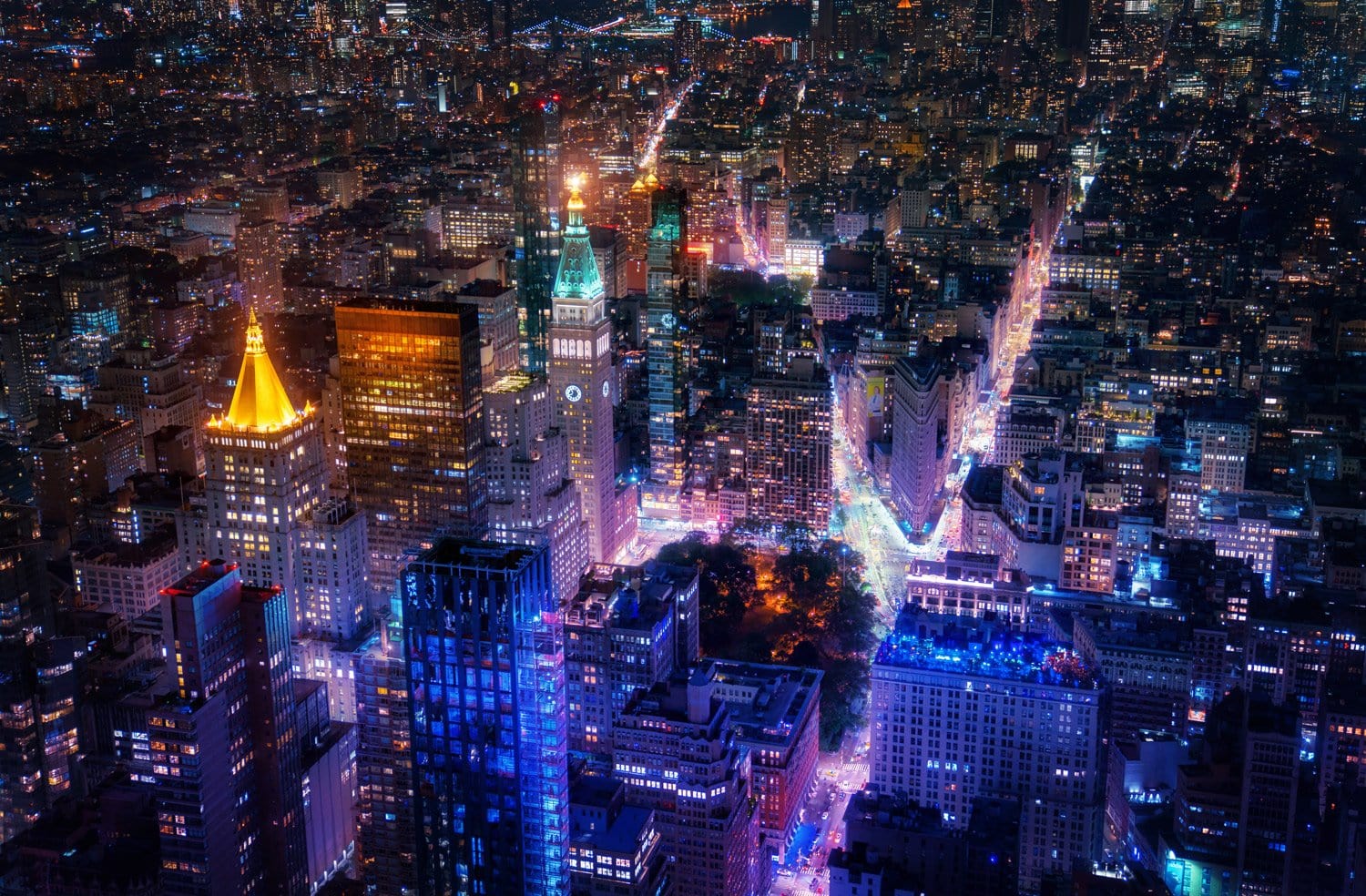 Looking for Lightroom Presets? Upgrade to the Creative Flow and enjoy over 1200 Lightroom Presets & Creative Brushes: The Creative Flow is the ultimate workflow and premium preset collection by Presetpro. The Creative Flow is your own personal preset "toolbox" where you can swap out tone curves, change base settings or easily color tone your image with a few simple clicks. When you purchase the Creative Flow you get all of our premium collections (at a discounted price) plus the Creative Flow workflow and Creative Brushes. Enjoy the power of 1200 + Lightroom presets integrated into one simple and easy to use workflow! The Creative Flow works with RAW and JPEG images and will work with Lightroom 4, Lightroom 5, Lightroom 6 and the Creative Cloud.