1. Pack Smart & Take a Phone Pic
The night before your trip is an exciting time, but with so much to pack, it can be easy to forget something.  After all, you're responsible for rounding up: camera gear, clothing, toiletries, phone charger, reading materials etc. The gear that you forgot could mean the difference between getting amazing shots and missing out. Just imagine, you're at the top of the mountain, the scenery is breathtaking… you look at your display and realize that you only have one shot left. You reach into your camera bag and it hits you, your backup memory card is sitting on your desk at home. Don' let this happen to you! The last thing you want is anything getting in between you and your creativity.  We recommend that you lay out your camera equipment on the floor the night before and take a picture with your phone.  After you've double-checked that you have everything, pack it up and put it by the front door.  You can also refer to the photo again at the end of your trip to ensure you haven't left any of your gear in the hotel room.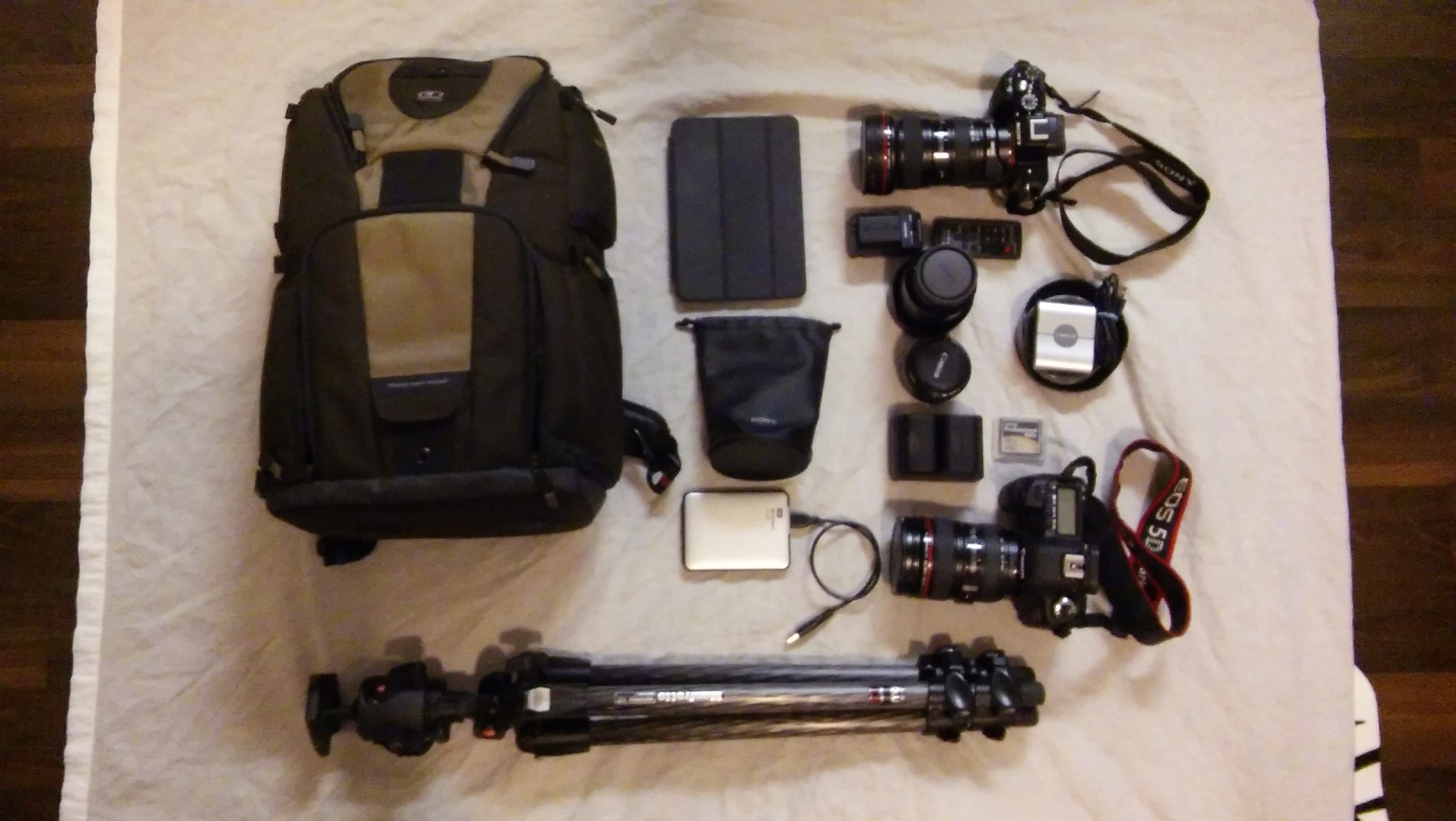 2. Save Your Back
Travel photography often involves a lot of walking.  You could be hiking through a rainforest, or jumping in the water to get close to a waterfall. It's times like these that you think about how heavy your equipment feels on your back.  Consider bringing a second, smaller camera bag with you for day trips. Once you've checked in to your hotel and you know your plans for the day, gather the lenses/equipment you'll need and pack them into the smaller pack. Your back will thank you later.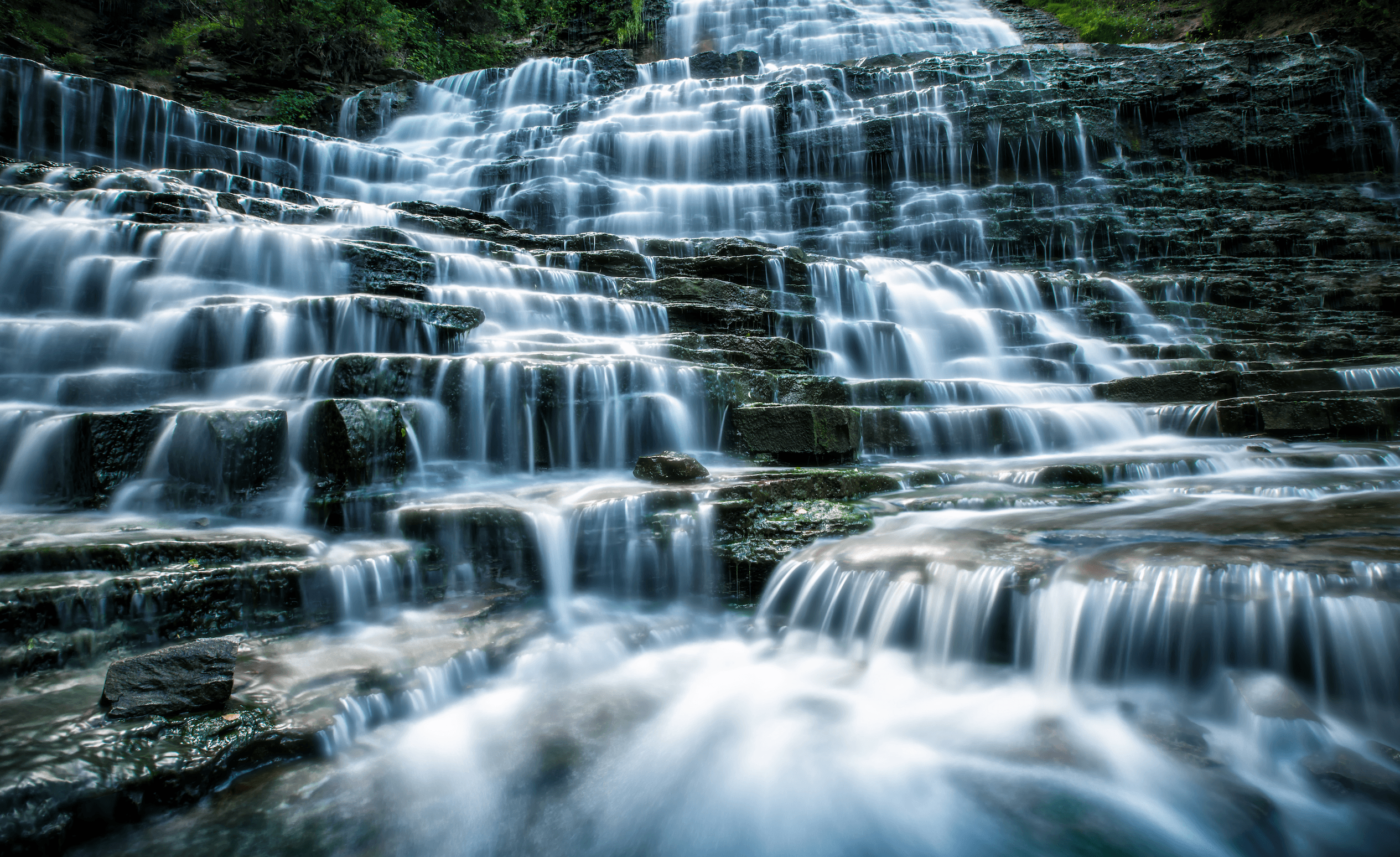 3. Get Up Early
We talk about this tip all the time… Getting up early is so beneficial for photographers. Why you ask? Two reasons, the lighting and the freedom. First, the morning sunrise creates gorgeous lighting and colors in the sky. Second, when you get up early, you have the freedom to shoot anything you want without having to worry about people in your shot. Other people rarely get up that early so you'll likely have the whole place to yourself.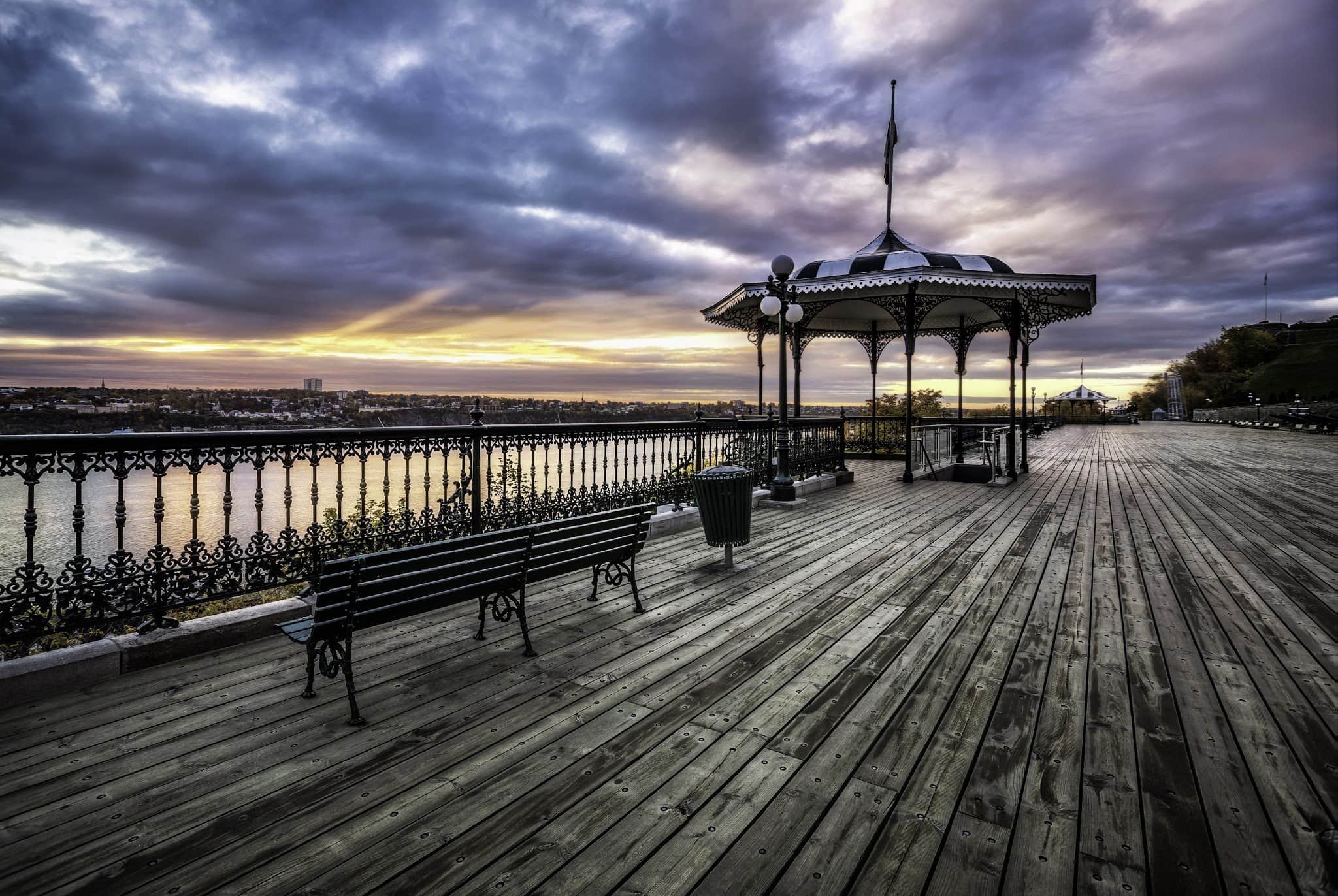 4. Try a Different Angle
When you photograph something iconic, like the Brooklyn Bridge, it can be tempting to shoot it straight on. You've probably seen it this way many times in film and print, but why not try something different? The most interesting photos happen when you think outside of the box. So start with the straight on iconic photo, and then move around. Try out as many different angles as you can. You never know when you will stumble upon a vantage point the reimagines the shot.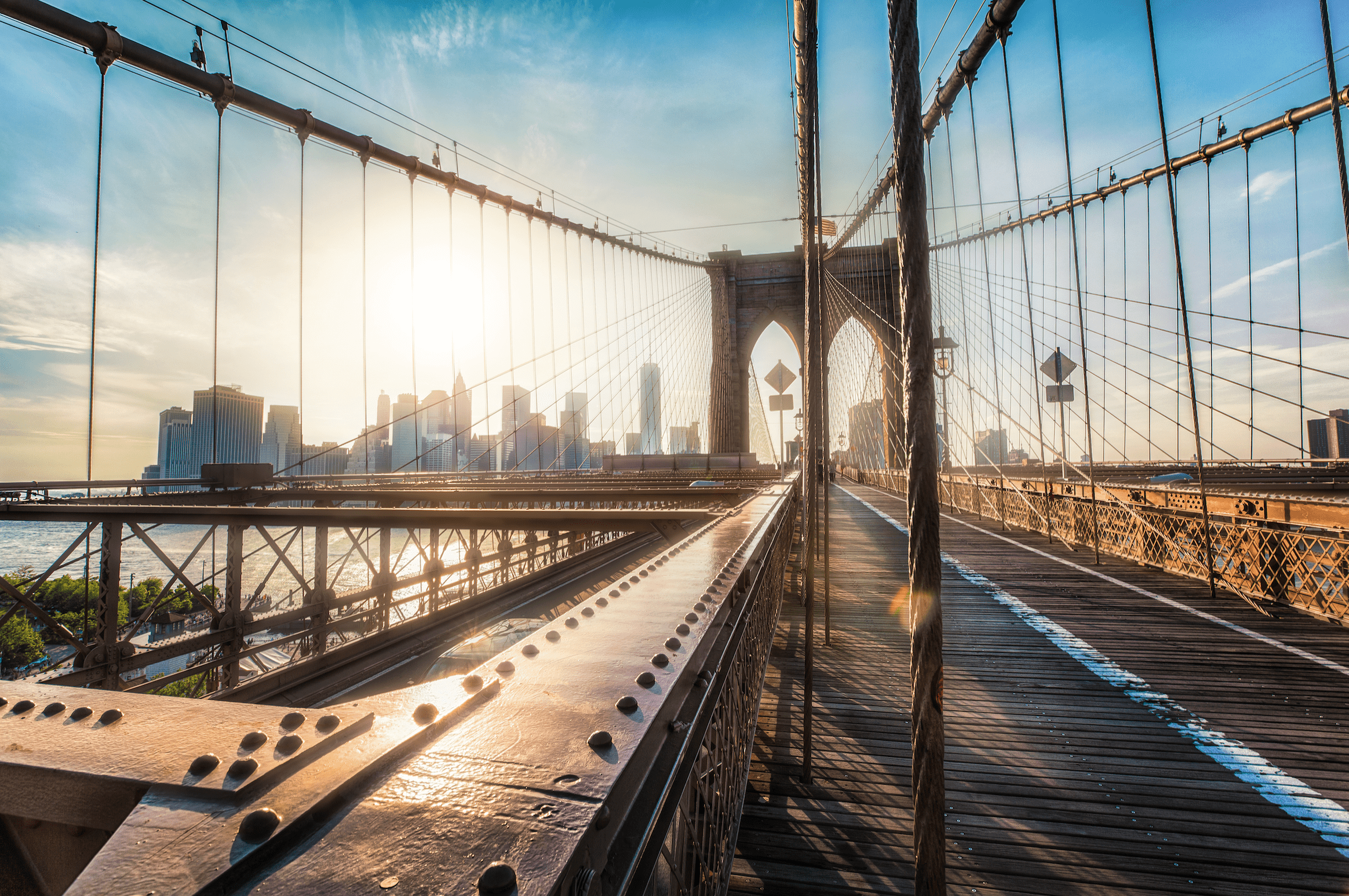 5. Don't Think, Just Shoot!
When we talk to other photographers, a common question we get is when to shoot and when to save the memory space. Our philosophy is; don't think, just shoot! Always have enough memory cards on you so that you feel free to shoot as much as you want. You never know when you will come across something interesting. You can always back it up onto your laptop or in cloud storage later that day. Often a photo will look significantly different on your display than it does when you edit it.
I don't know how many times we assumed something was a throw away photo, only to load it in to Photoshop or Lightroom and realize it was the best of the series.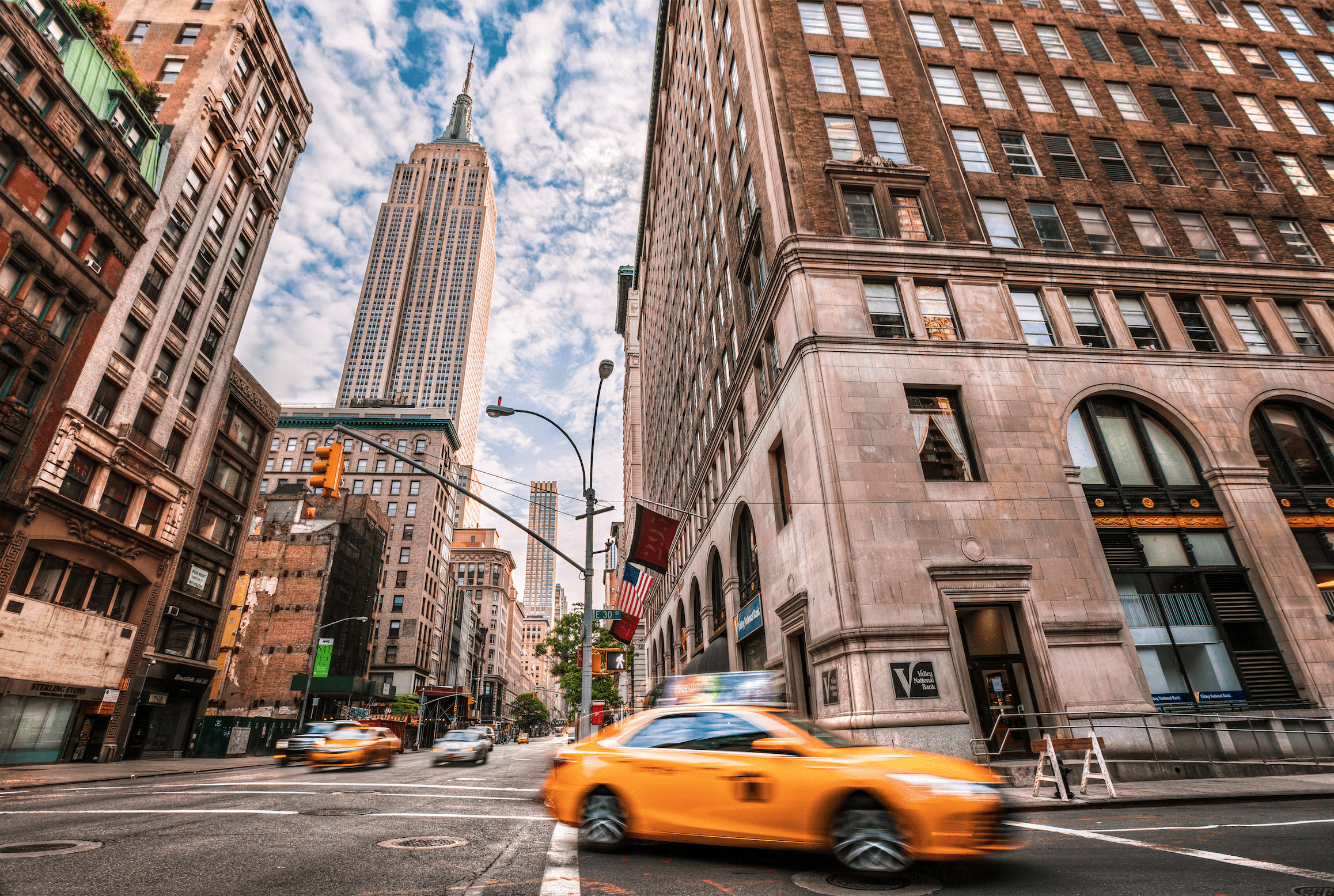 Travel photography really allows you to get out there and experience something different. The most important thing to remember is to have fun. After all, the shots you take are also your memories. Looking for Lightroom presets that will compliment your travel photos?  Express your creativity with our premium Lightroom collection, The Creative Flow. With over 900 beautiful presets and brushes to discover, you can elevate your own photos and your memories. 5 Tips for Travel Photography.