Why the Best Lightroom Presets Matter to your Photography
One of the most important aspects of photography is done in post-production. With careful editing and alterations, you can make a drab, uninspired photo into a work of art all with simple manipulations in programs like Lightroom. Lightroom, an image organizing and editing application, is used by professionals around the world to fully master and hone their craft, giving them the results they desire. Like Photoshop, Lightroom allows the user to input raw image files and recreate them as they wish. By using professional or free Lightroom presets, you can give your photos that masterful touch that will push them over the edge.
What is a Lightroom Preset?
Lightroom is a program that is masterfully crafted to give you exactly the effects you want for your art. One way in which Lightroom provides its users with what they need is by allowing the user to import Lightroom presets that enable them to have the aesthetic touch they've been looking for. Put simply, a Lightroom preset is a custom configuration of settings that have been pre-written in order for a user to achieve a certain style for their photos. There are many out there, but finding the best Lightroom presets can be a complicated task. From amateur to pro Lightroom presets, all share similar qualities that are essential to the photographer's Lightroom arsenal.
Why Use a Lightroom Preset?
Lightroom can create images that look like masterpieces, but only when you understand how to fully utilize the program. A way around this is to use presets to your advantage, hopefully finding the best one that works for you that will allow you to create the vision you have in your mind. Lightroom presets are versatile, quick, efficient, and many are free. While finding the best Lightroom bundles might be difficult, it's worth the effort for the end result. Here are some great reasons to begin the search to find the professional or free Lightroom presets that will bring your art to the next level.
Consistency of Style
By using the best Lightroom presets for your intended style, you can maintain a balance with countless pictures along with numerous projects. You will never have to memorize, tweak, or otherwise try to regain the look at feel of one image because you can apply the settings to as many images as you want, across as many projects as you wish.
Ease of Access
Not everyone is a professional photographer or editor, so the ease of use for newbies and amateur photographers is a welcome feature when trying to crack into the industry. With a simple install, you can have your photos edited along the same lines that professionals use, giving a magical quality to any photograph in your collection.
Quick Functionality
If you just want to batch edit a bunch of pictures quickly, free Lightroom presets are most likely your best option. Nothing can compare for both quality and speed than with a good preset! Every business understands that time is money and photo editing is no different. If you can streamline your process to get the same results quicker, it's much more effective for you in the long run.
Personalization
Presets that you create yourself will give every single image you edit that special look that you have cultivated all your own. By applying this preset to your work ahead, you will always have a signature style that people will remember. 
Presets Can be Customized
Find a great preset online that doesn't quite have exactly what you need? No problem at all! One of the best reasons to use presets is their intense customization inherent in the concept. Find the best Lightroom bundles online and then proceed to turn them into your ideal vision.
Wide Variety
There are as many presets are there are things to photograph, each tailored to the specific subject at hand! It doesn't matter if you need to edit wedding photography or landscapes, cars or meals, there is a Lightroom preset for it. Because of this, you will always have access to the most optimized form of photo editing at any time, allowing you to make all your photos perfect.
Managing Lightroom Presets
Although Lightroom presets offer the user unparalleled abilities to edit their photography exactly how they wish, there is often the question of how to get them up and running. With this small guide, you will be able to install, create, and modify Lightroom presets, enabling you to get the results you want with the project you are currently working on and saving you lots of time messing around with windows.
How to Install Lightroom Presets
Luckily, the installation process for Lightroom Presets is incredibly easy, allowing everyone to get them quite simply. Just follow these steps and you'll be set up and ready to go in no time:
1) Download and save the preset file from the internet.
2) The folder may need to be unzipped. Afterward, open Lightroom.
3) Look for "User Presets" on the left side of the library.
4) Right-click and hit "Import" on "User Presets."
5) Search for the preset you have downloaded and add it to Lightroom.
6) Here's a link to Lightroom preset installation videos
How to Enable and Customize Lightroom Presets
It's hard to tell if a Preset is right for you if you don't try it out first. One of the most important aspects of photo editing is to get the image just right, and by trying out a variety of presets you will be able to do just that. With the following steps, you can test, preview, and apply presets to the present image you are working on.
1) Open up the desired photo and click the "Edit" button once it has loaded onto your screen.
2) Click the "Presets" menu at the bottom of this panel, which will open up the Preset Panel.
3) Select the specific category of Preset you wish to apply.
4) By hovering over the presets in this panel and not clicking the mouse, you can see the changes in the adjustment settings.
5) Pick the preset that you think best fits the image you are working on.
6) Use "Undo" or "Revert" to go back to where you started from.
7) Click "Edit" and then "Make a Copy" to make a new version of the photo to work on, or simply leave the base photo by itself.
How to Create Your Own Lightroom Presets
Creating your own presets is essential to get that signature look that you've been trying for. Not only that, but if you take the time to create your own preset, you will always have the look and style you want and will never have to search the web looking for something that fits "well enough."
1) While editing an image, select all the variables you are comfortable with (options like lighting, color, hue, etc).
2) Click the "Edit" button and select the "Preset" option. Click the three dots in the upper right-hand corner of the "Presets Panel" and then click "Create Presets."
3) Name the Preset and click Save. From now on, you can find this Preset under the "User Presets" option of the Presets panel and you will be able to call upon it at any time in the future!
Best Free Lightroom Presets & Profiles
Not everyone has a large budget to spend on getting effective and easy results from pro Lightroom presets, so there is a large community of free options available for anyone to improve their work. It doesn't matter what your subject is, there is a free option out there for you!
Boasting the ability to make your photos look straight out of a Vogue shoot, this free preset allows you to get a filter that screams professionalism. This Vogue preset and profile is designed to give your photos that professional, magazine-worthy look in just one click. It works great with portraits, weddings, blogs, and fashion shots – but it really shines on family pictures!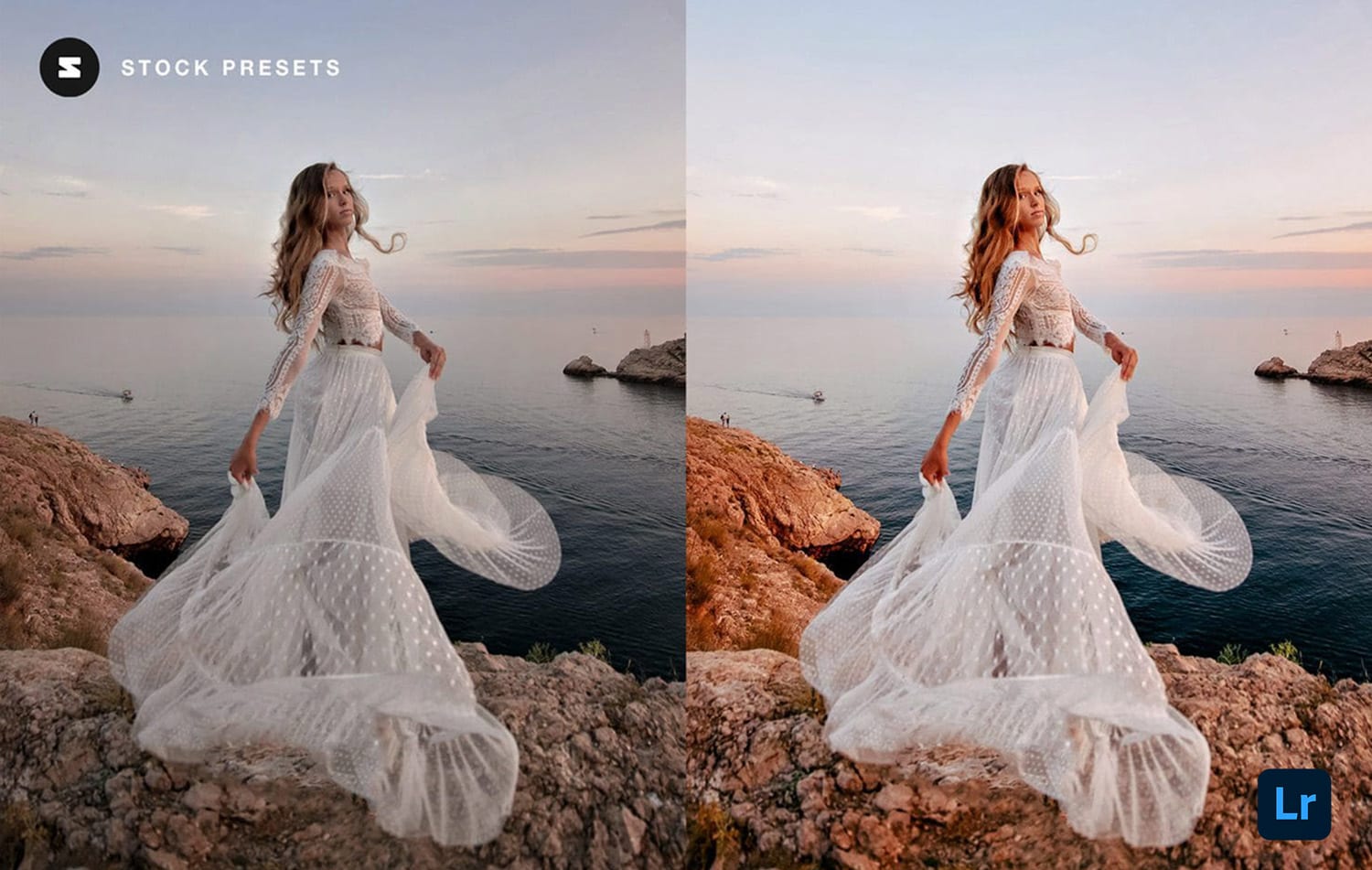 Adventure Preset created by Presetpro.com is available for editors, cinematographers, and colorists who want to add a deep film look to their work. This preset was specifically designed for photographers who love taking photos of landscapes and travel destinations.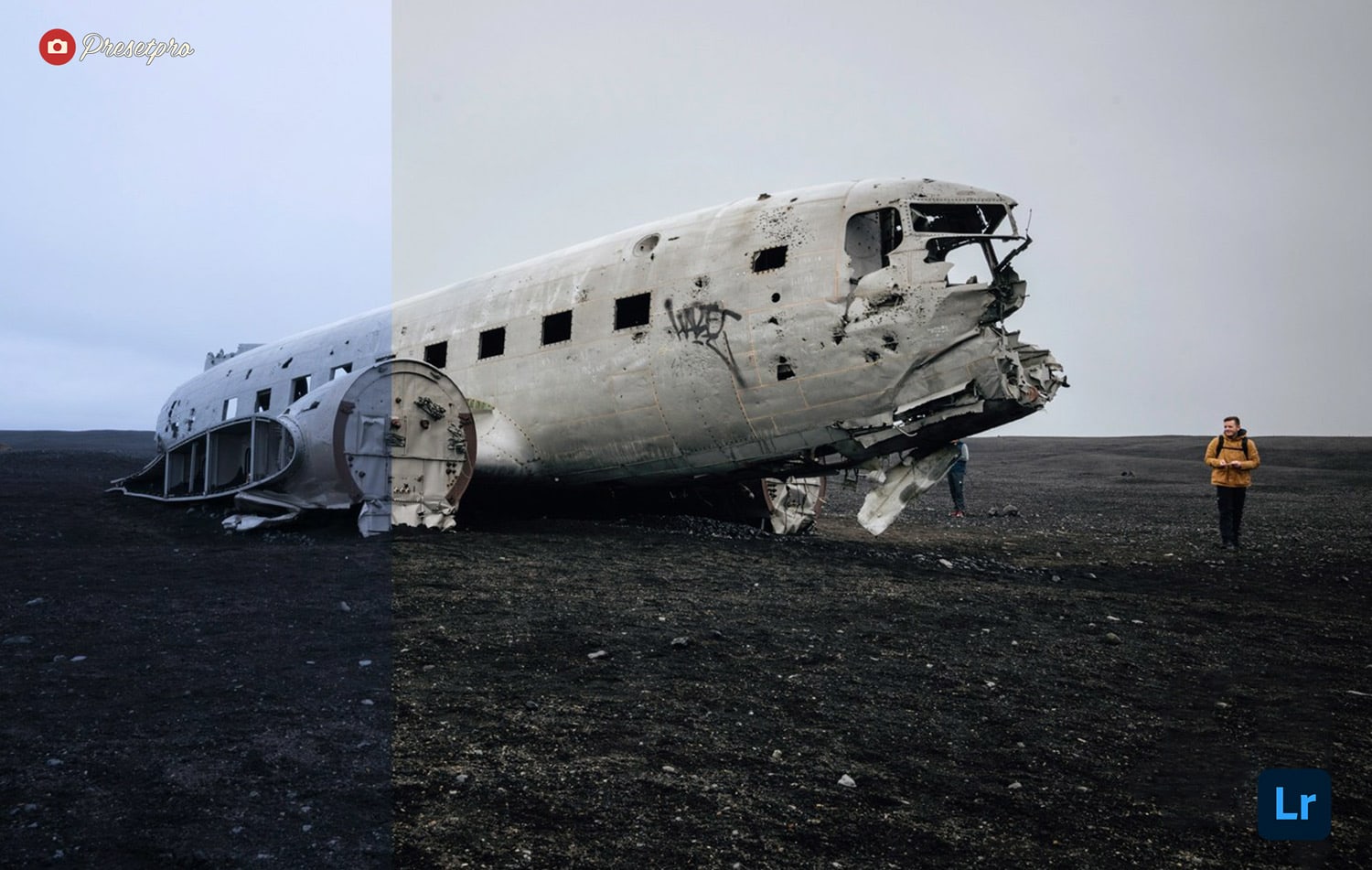 If you want to get your pictures looking like they're from the 60's, then this is the best preset for you! Designed to transform portraits with a single click, this preset "brightens your photos with a subtle tone curve and a hint of magic." This makes your photoshoot look vintage and marvelous – perfect for an Instagram page or a professional photoblog.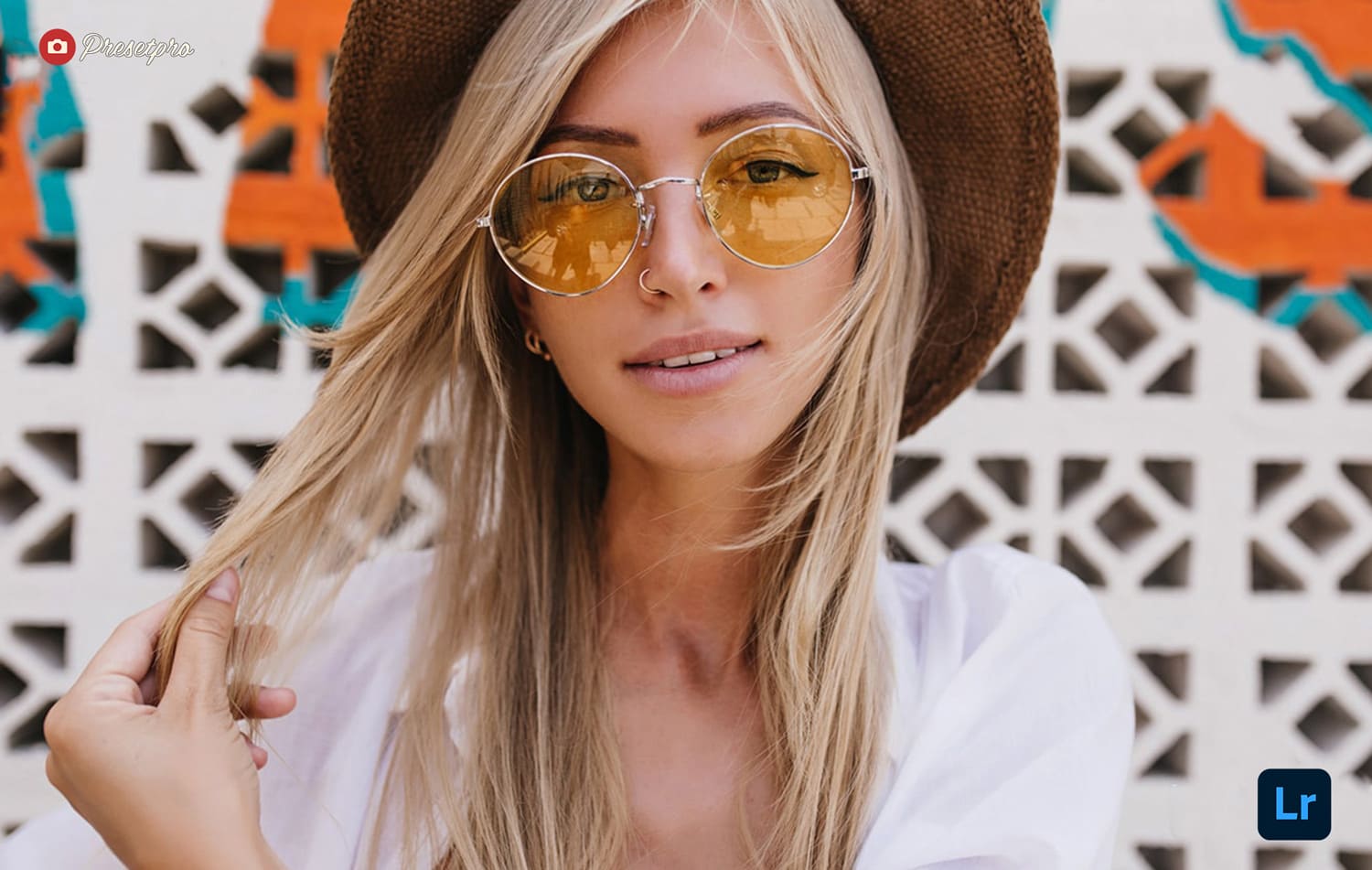 This preset simulates the original colors of the Kodak Ektar 100 film. This enhancement will have a noticeably, vintage style that turns any portrait or landscape into an authentic work of art! Your pictures will look like they were taken on a film camera with this beautiful preset and profile.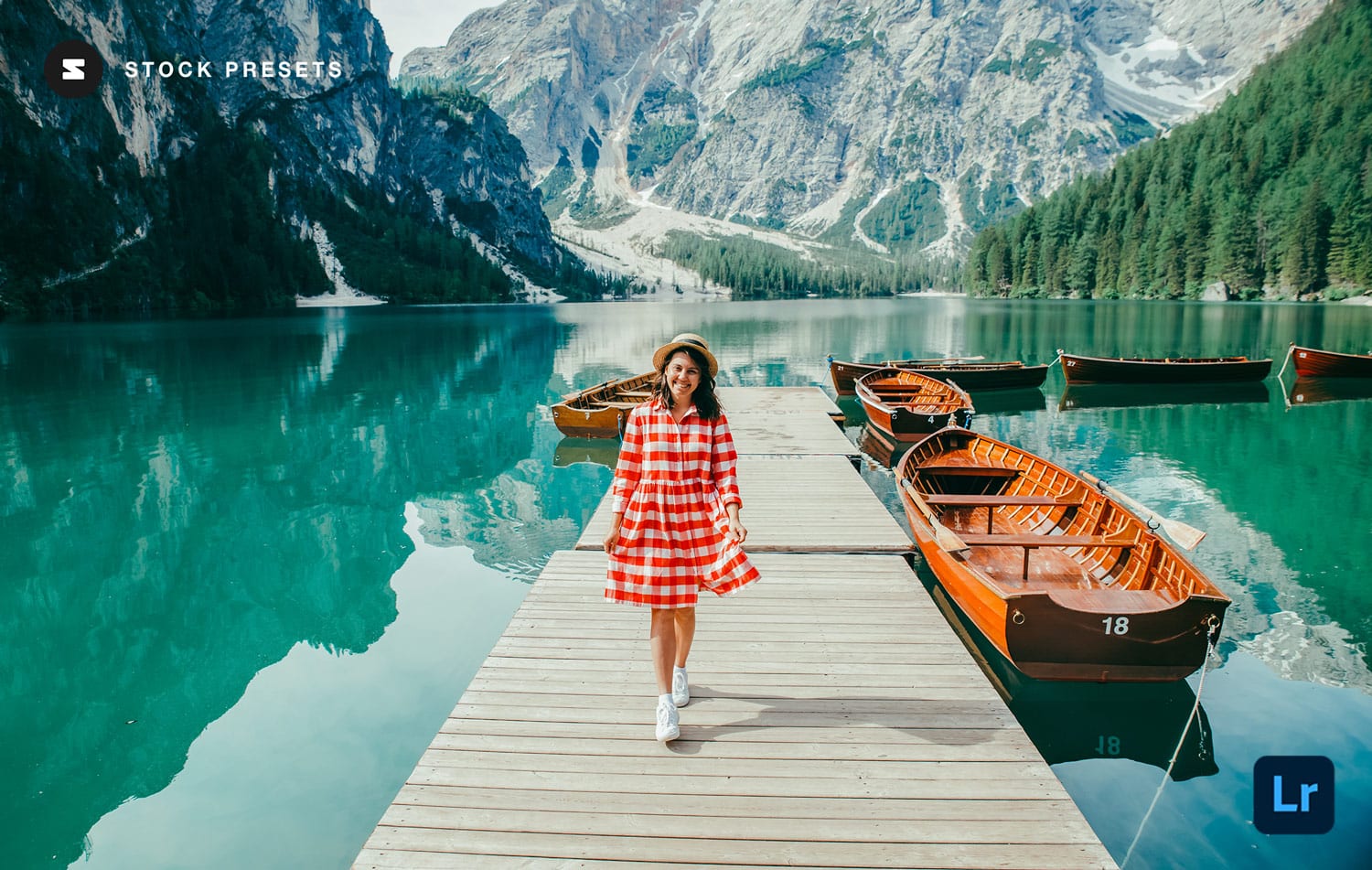 The best thing about this preset is the simulation of retro film cameras. This classic look, difficult to reproduce, is done masterfully with this preset and will make your photos look like they were developed with an alternative film process. The deep tones and retro tint will provide your images with a spectacularly unique quality that is hard to replicate!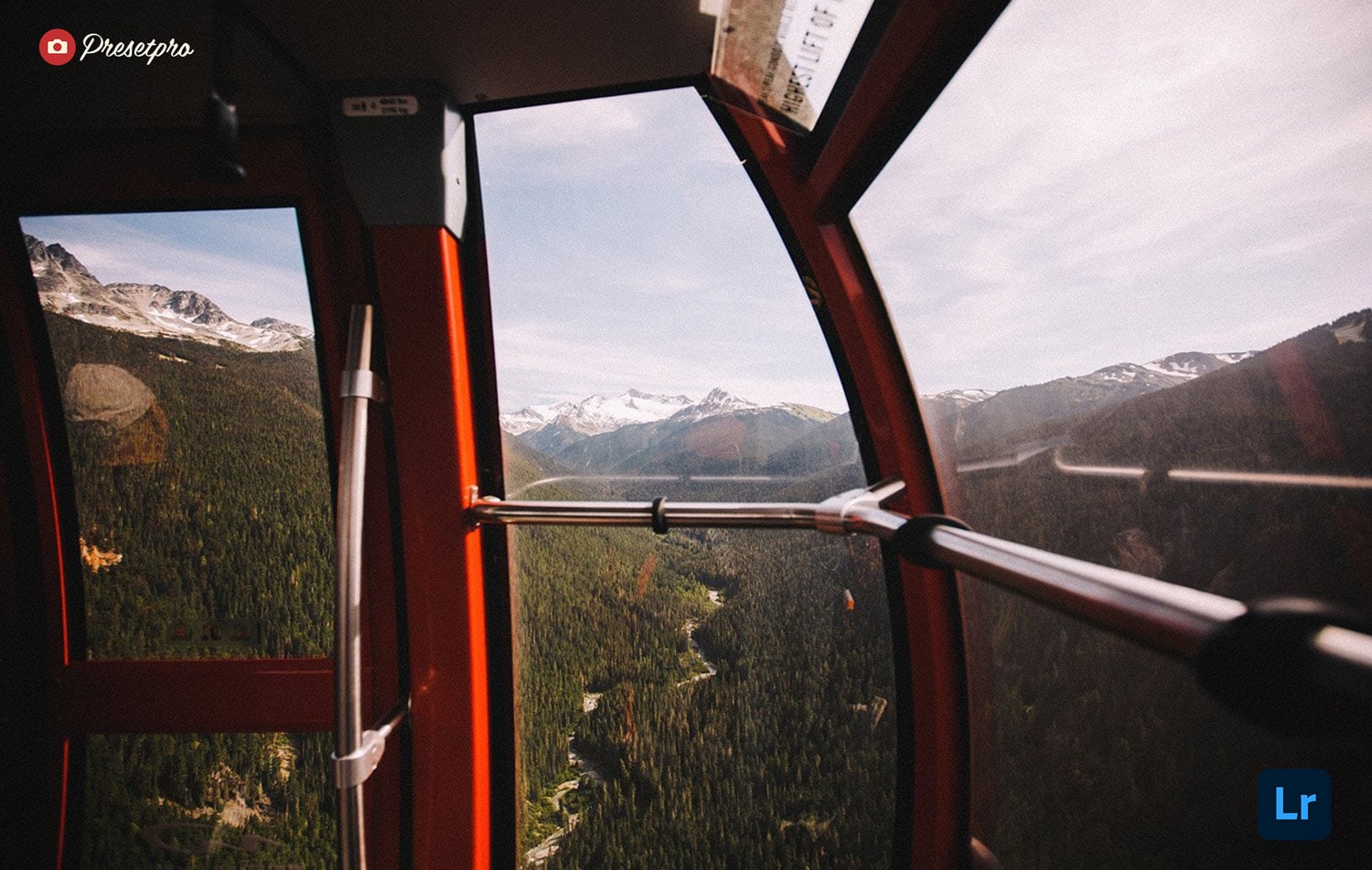 A great preset for outdoor photography, this filter brightens up outdoor pictures taken under otherwise overcast or gloomy lighting conditions. Fully customizable, this preset offers a beautiful film look to a variety of subjects and is a very simple, reliable tool for most images.
Give your landscape photos a dynamic look with this free Lightroom preset. The preset has a unique style that works well for those who want to take traditional landscapes and recreate them in their own way. If you're looking for something that can add a punch of color to your images, this is the Lightroom preset you will want to download.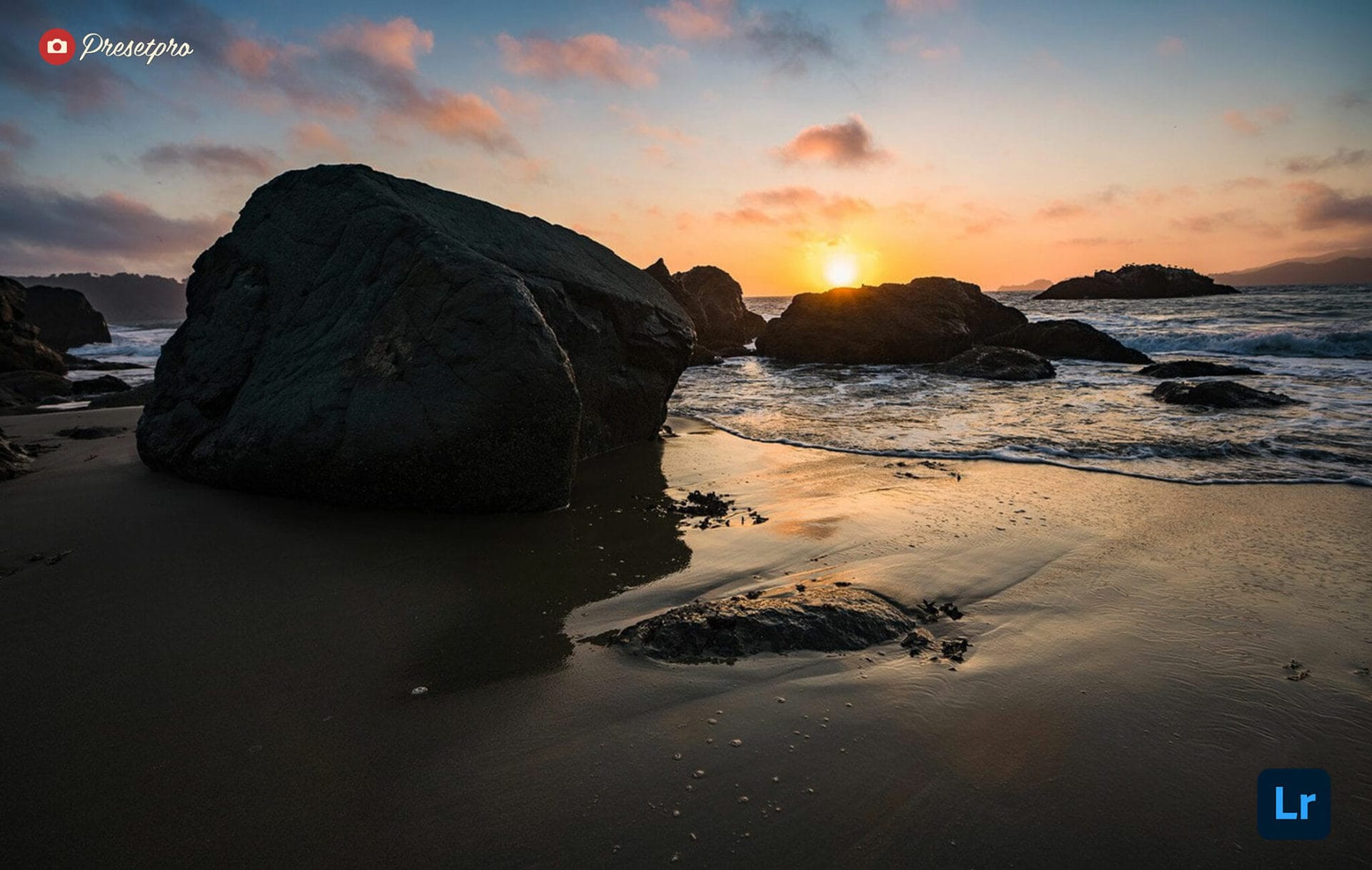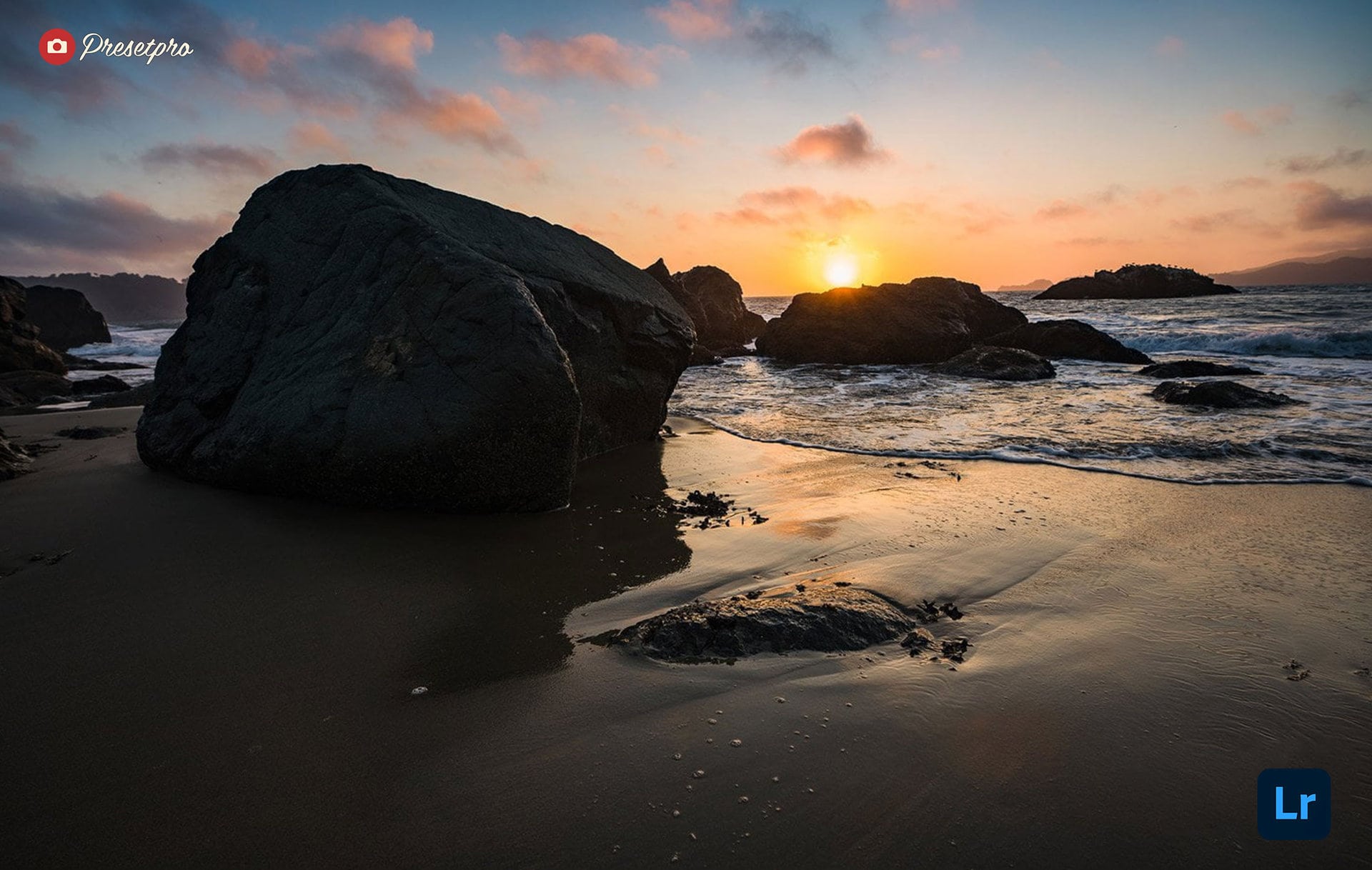 One of the best free Lightroom presets for portrait and wedding photography, this preset will transform your special occasion into something that looks truly magical. Made by professional photographers, this free Lightroom preset and profile is perfect for travel, weddings, and portraits.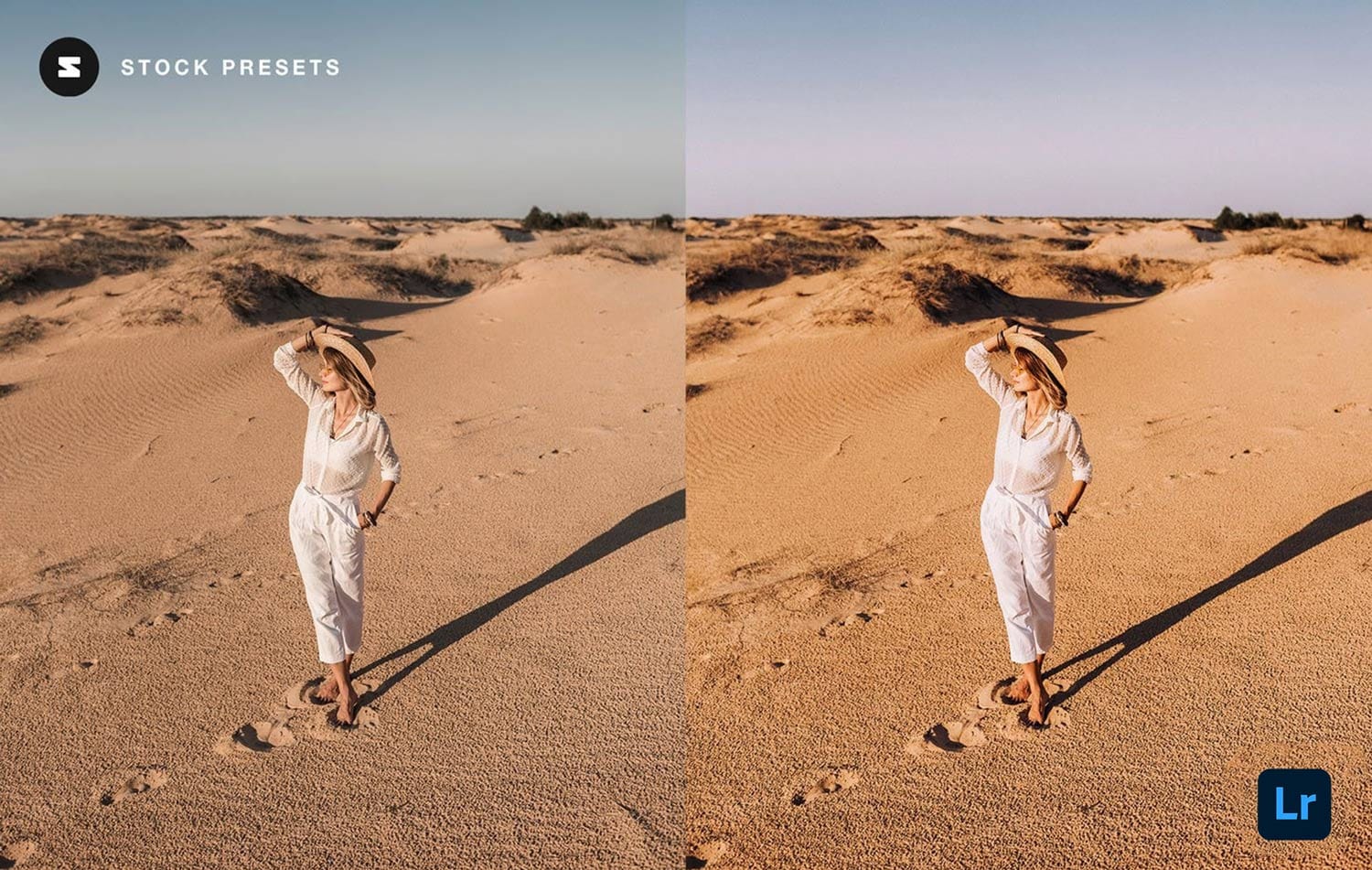 This landscape preset enables you to create images that look otherworldly and majestic, all with the click of a button. This dramatic Landscape preset can be used to turn an average, everyday landscape into something incredible. Great for the adventurous!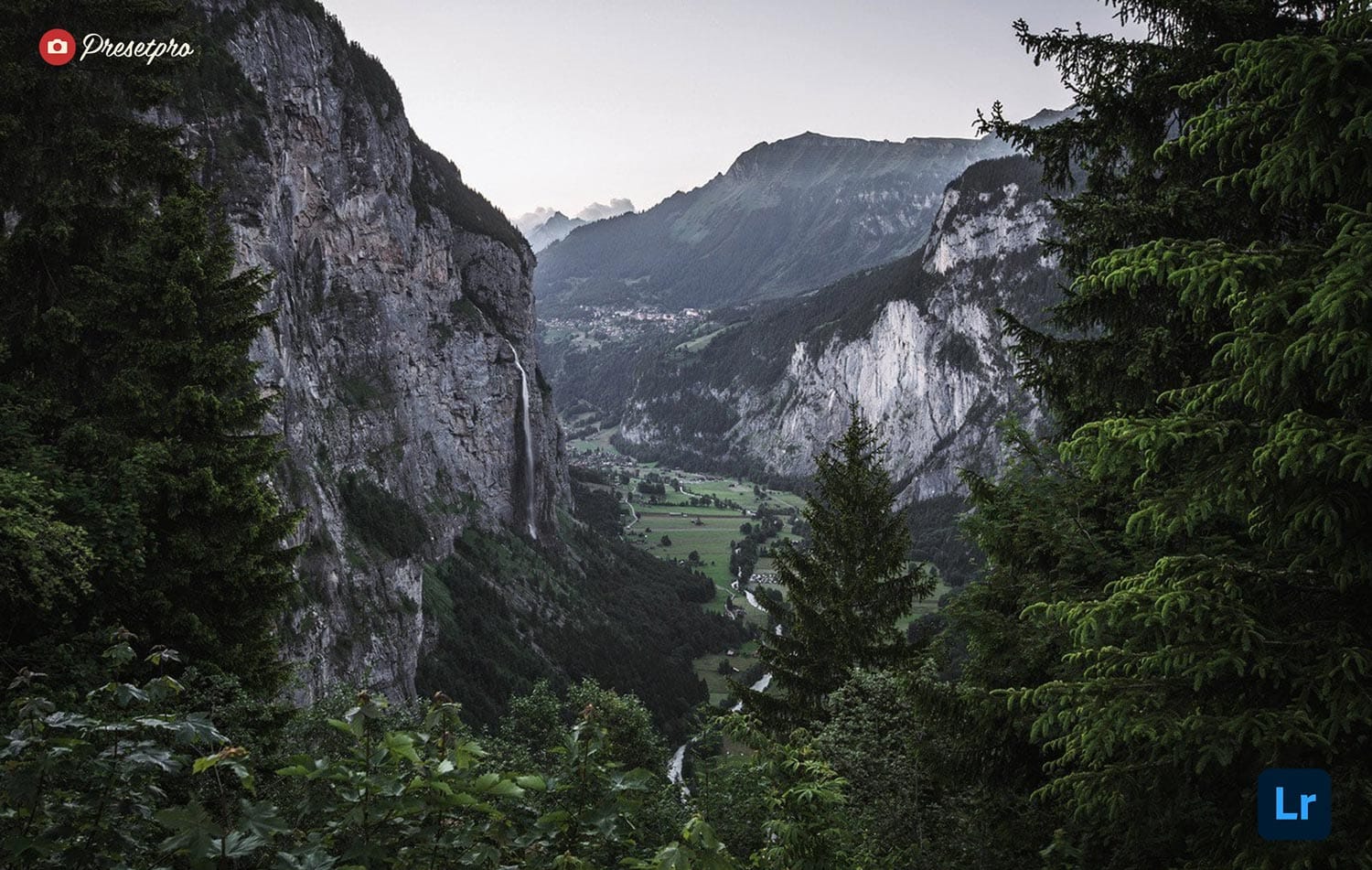 With a unique, airy style that's perfect for beaches and other outdoor photography, this preset brings out the beauty of blues – especially of the sky and the sea. It has a decidedly vintage feel and it's perfect for the free-spirited type to celebrate their travels and immortalize them.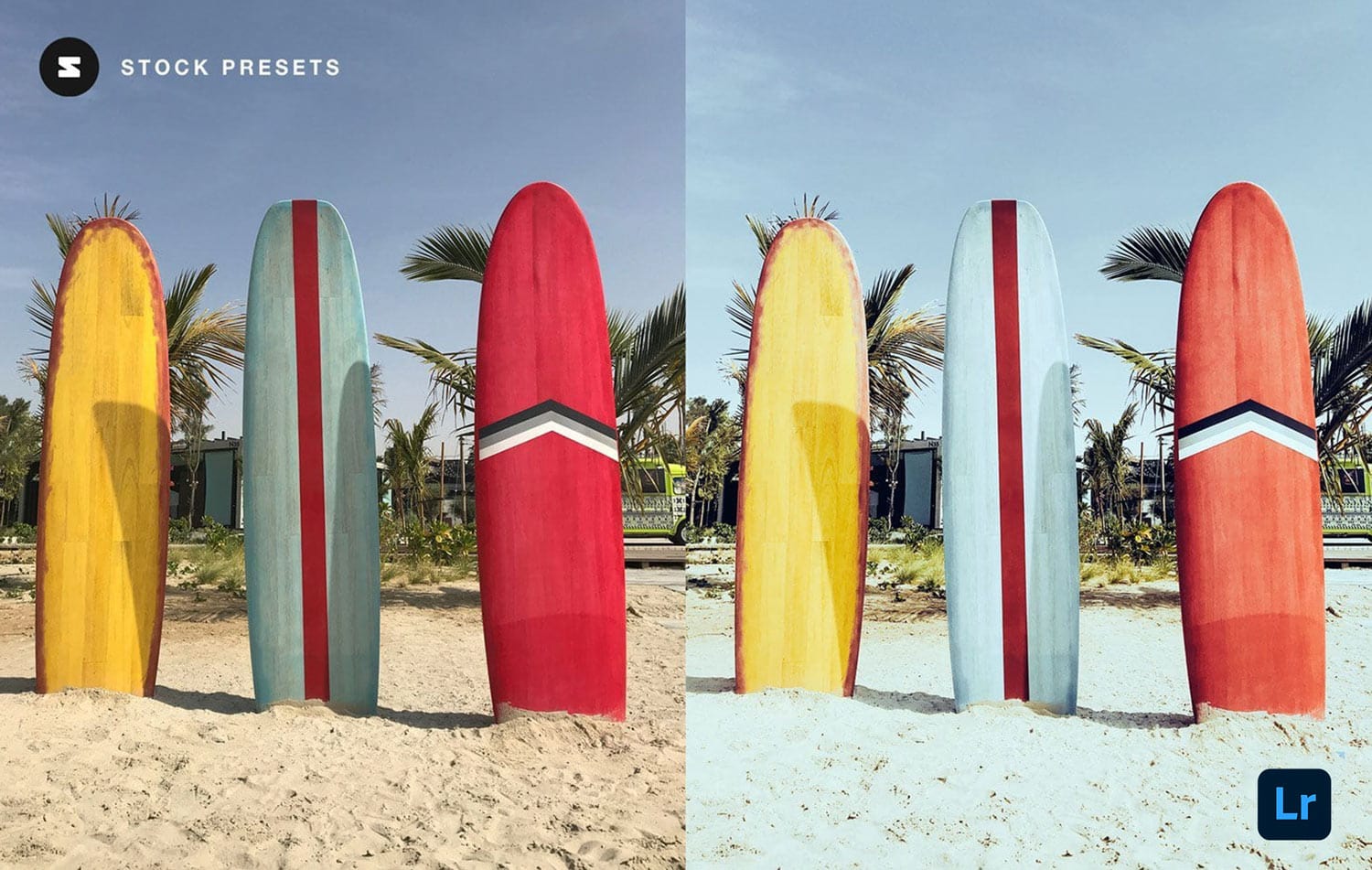 Make your wedding photos more timeless with this preset. This preset is designed to be stylish and classic. Perfect for the couple who wants every picture to stand the test of time! Try it out and see if you can glamorize any family event or holiday with this free Lightroom preset.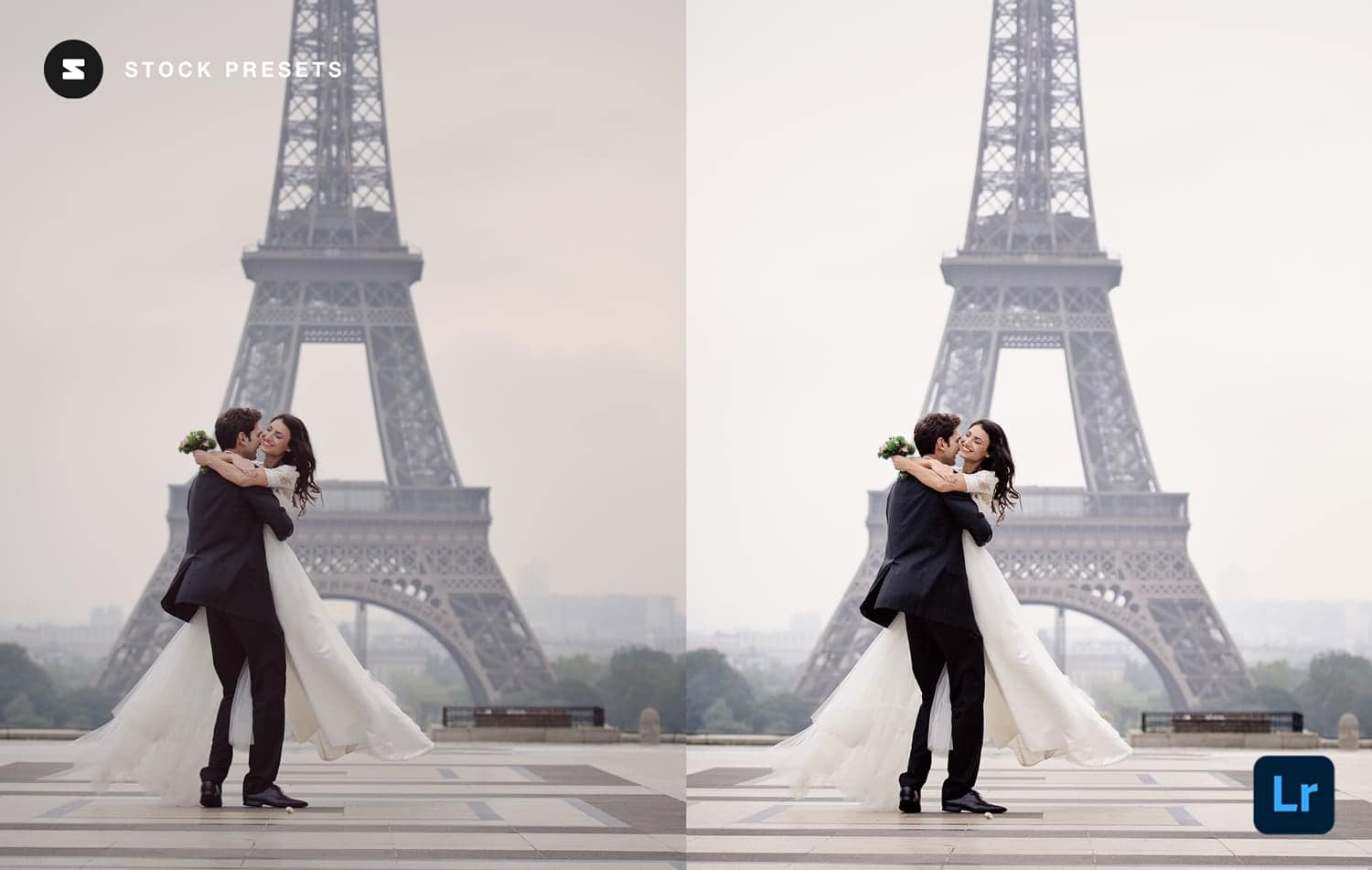 Feel like a professional photographer with the Luster Lightroom Preset. With this color-enhancing preset, you will give your images a colorful and dynamic look! Whether you're shooting street photography, landscapes, travel photos, this preset will give your images that polished and refined look.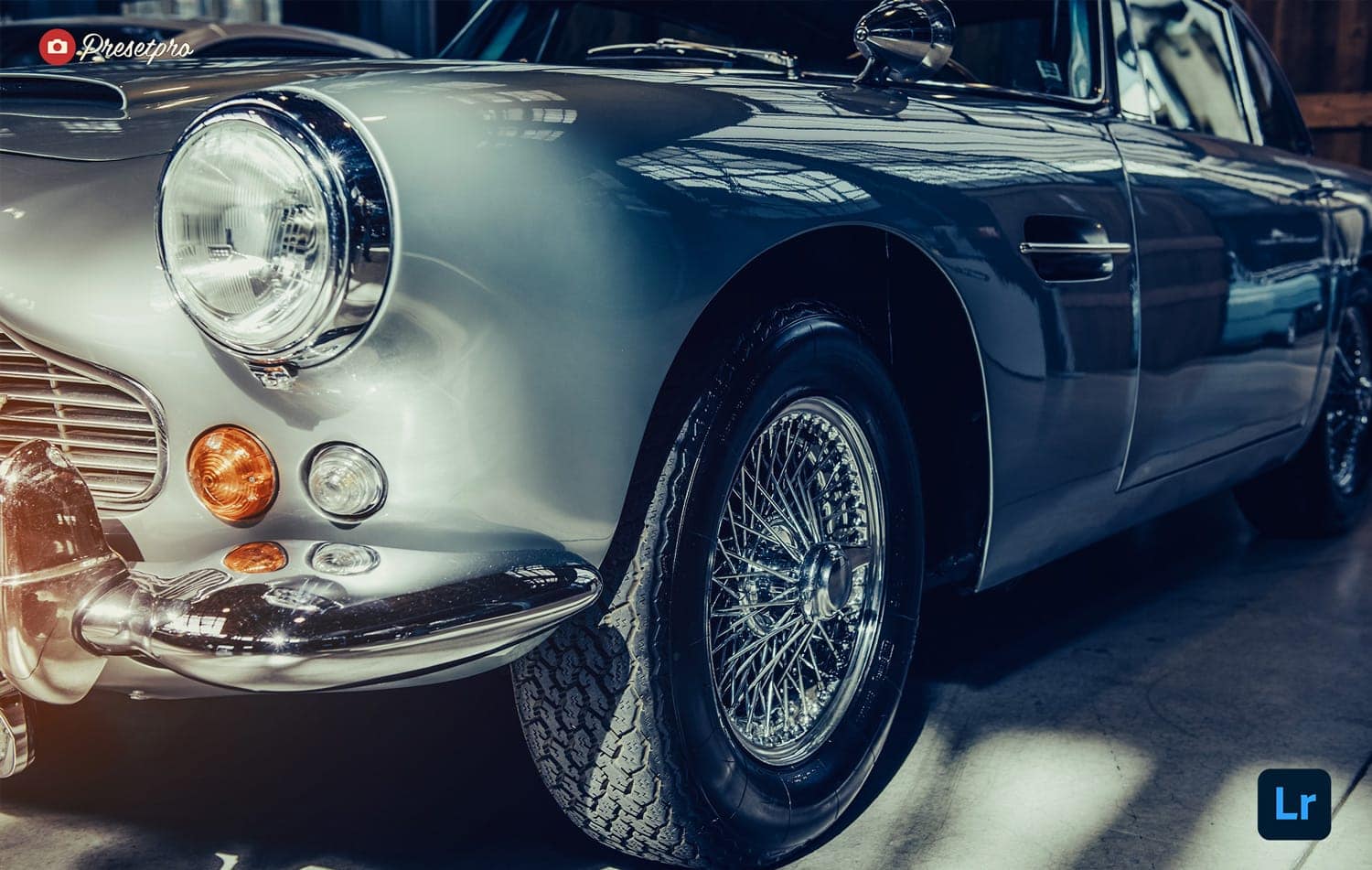 This preset perfectly enhances colors and brightens with a soft and cozy filter. Beautifully balanced for a wide range of social media and portrait photography. Reduce green and give skin tones a nice warn look!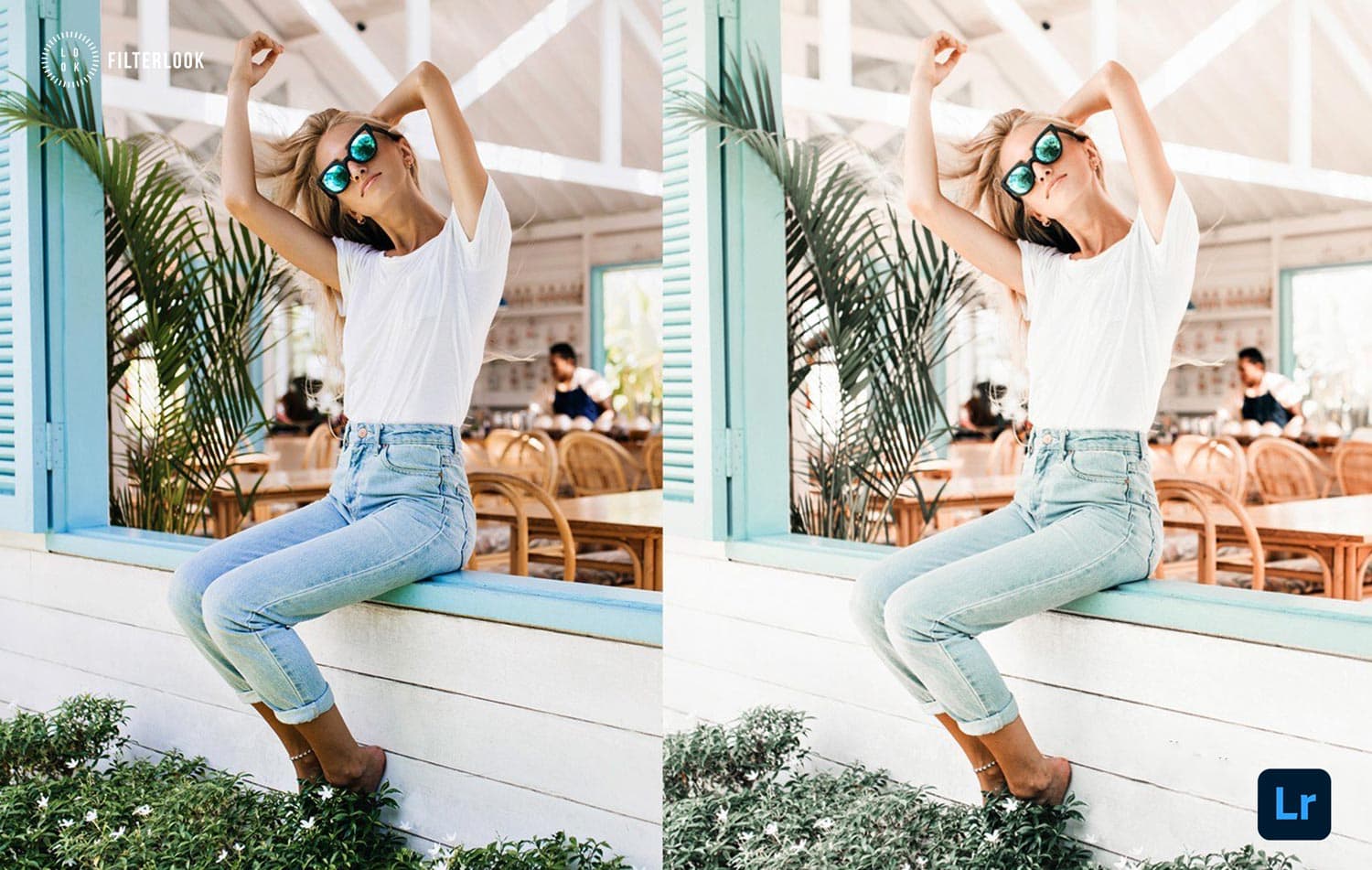 Do you love the look of black and white film photography? With this monochromatic film preset, your images will have an authentic film look. You'll be able to digitally recreate the feel of using an analog camera in just a few clicks in Lightroom!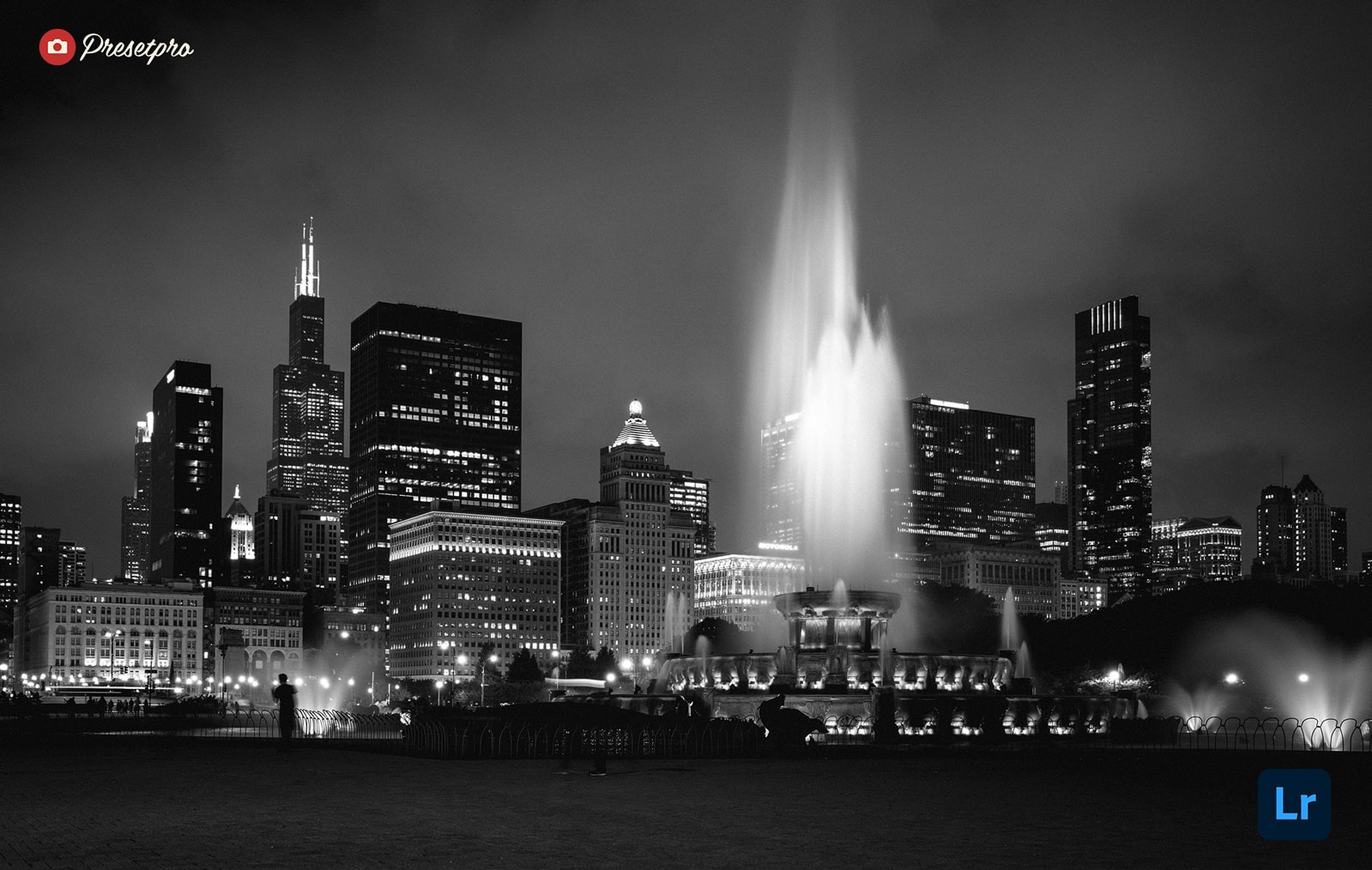 Perfect for any style of photography, our presets are perfect to make your photos look magically cinematic. Whether you're looking for a subtle highlight or intense shadow, this preset is perfect to give your work that movie-like feel people come back time and time again for.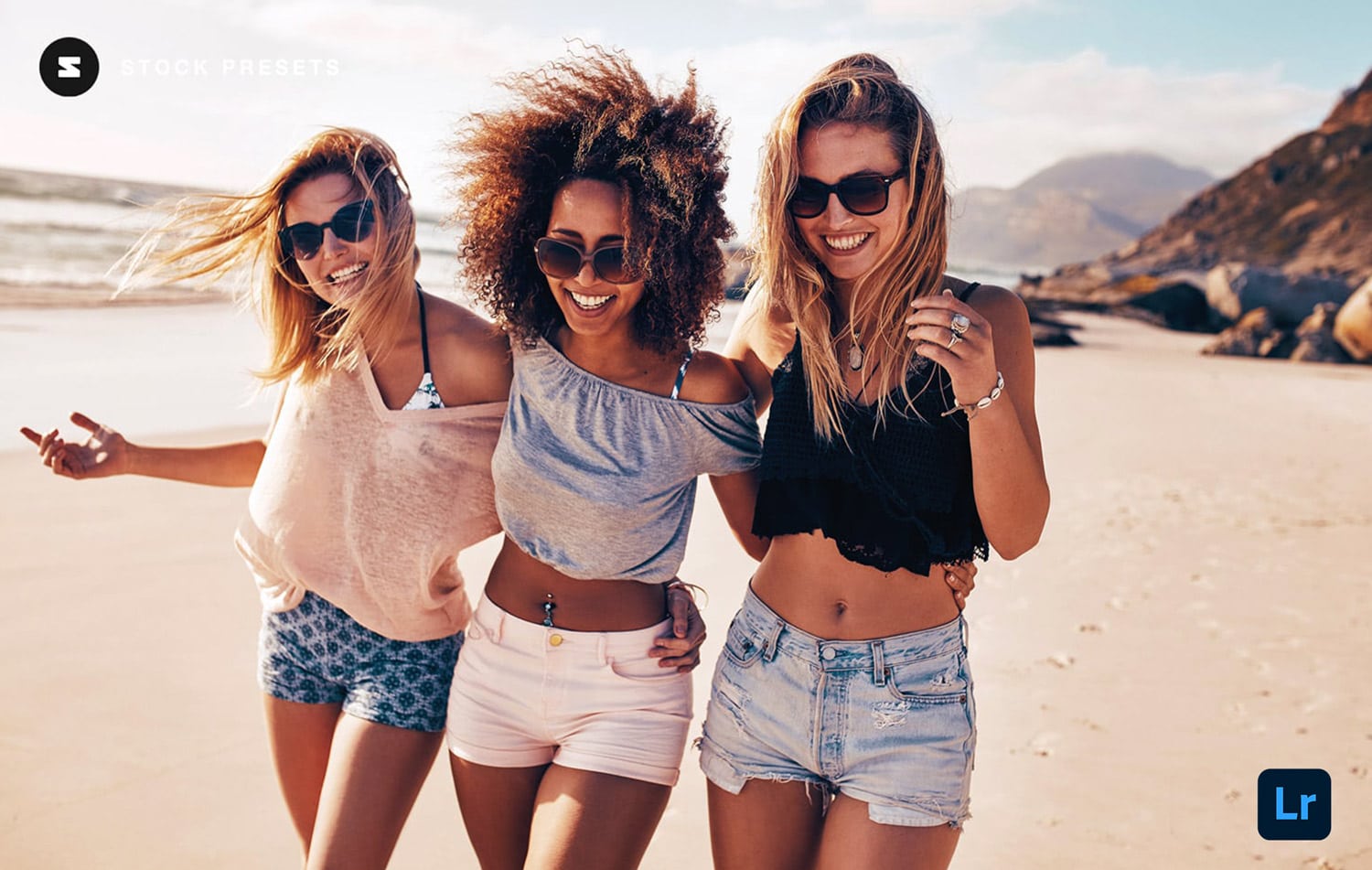 Do you love astrophotography? The "Expanse" preset is perfect for stargazing and astrophotography. It will give your photos a beautiful, ethereal feel that will make them stand out from the rest. You can use it to create stunning images of the Milky Way or any other celestial object in space. If you want to take your photography game up a notch, this is preset is for you!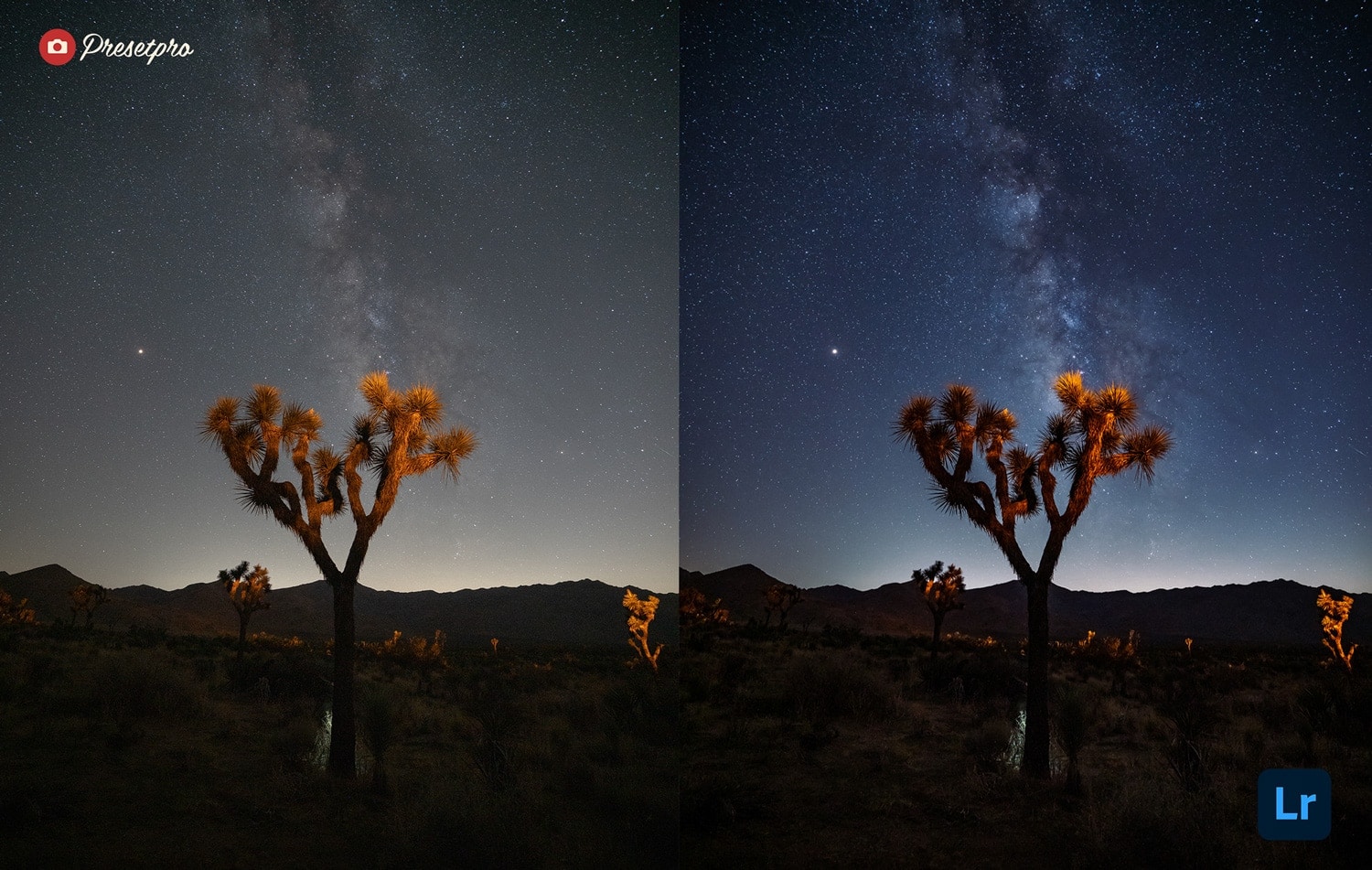 The AGF Ultra preset is the most flexible and diverse free film emulation for Lightroom. It can be used with a range of images, from landscape shots to portraits. Instantly transform the look of your image, everyone will think your photo was taken on an analog film camera!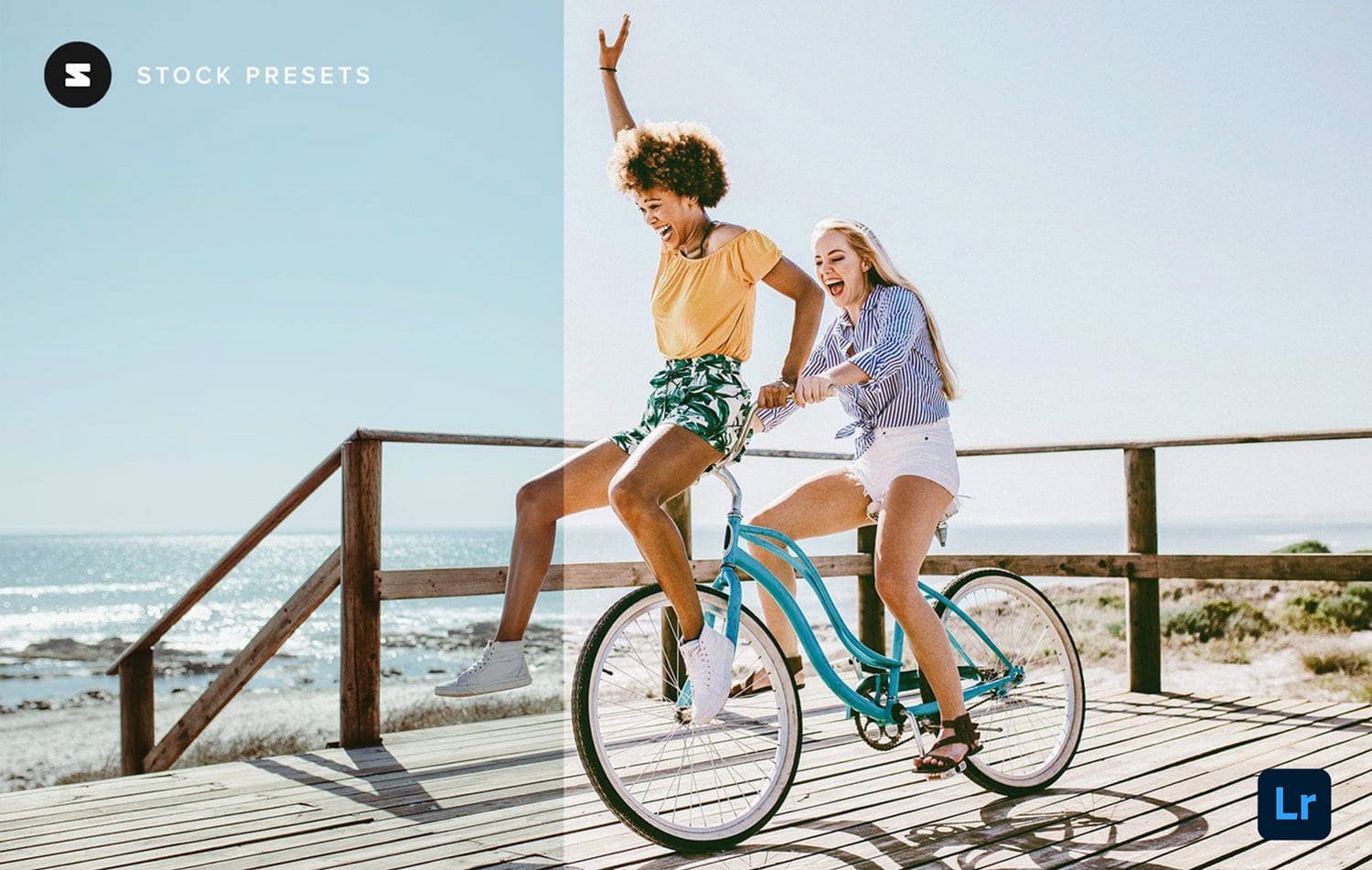 Best Pro Lightroom Presets & Profiles
For those with a bit of money to spend or for industry professionals looking for an advanced take on the preset model, the best Lightroom bundles are often for-money bundles and they offer quite an amazing breadth of expression.
The Creative Flow is the most comprehensive Lightroom bundle on the market. Discover more than 1200 Lightroom Presets and 1100 Profiles from the creative minds behind Presetpro. Spark your creativity and bring your photos to the next level! Designed for the photographer who wants the ultimate workflow and premium Lightroom collection. Unleash your creativity today!
The Portrait Bundle includes presets and profiles that will add rich color to your images and allows you to create your own unique style. You'll have access to cutting-edge presets that can turn ordinary portraits into dazzling works of art. This bundle comes with over 300 ultra-premium presets and 243 adjustable profiles, giving you endless possibilities.
With the Landscape Bundle, photographers will enjoy 300 unparalleled presets and 211 profiles that will transform and elevate any landscape image. These professional-grade presets were developed using techniques to make them workflow friendly, get professional results with a uniquely artistic edge!
Have you been wondering how to create those incredible film looks in Lightroom? Discover 300 Film Emulation Presets and Profiles that will spark your creativity and take your images to the next level! This collection digitally emulates popular film looks such as Kodak, Fuji, Agfa, and Polaroid film. Check out the demo video below!
The Retro Collection is a vintage-inspired preset pack with a variety of film presets that emulate popular instant film and cross-processing looks. Speed up your editing process and set your photos apart from the rest with this well-rounded throwback collection.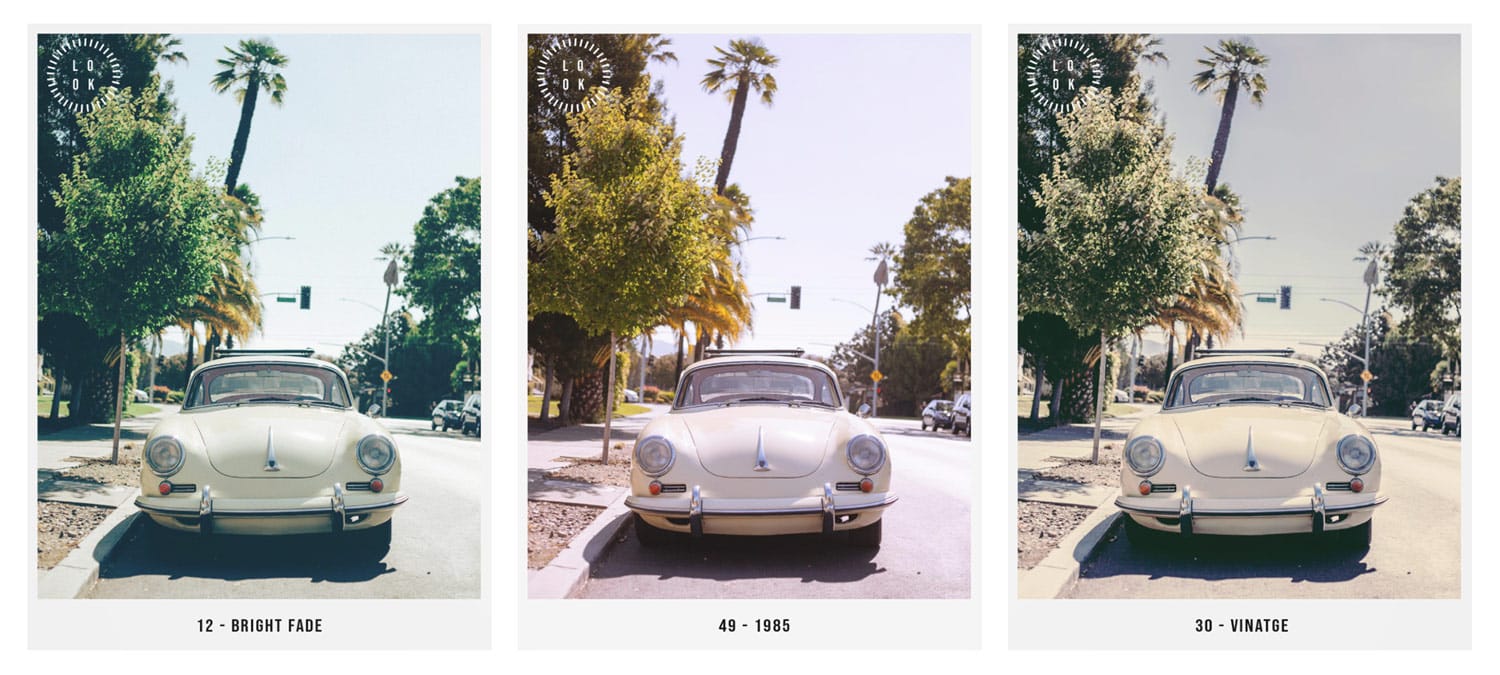 The Lifestyle Collection is a beautifully balanced film-based preset pack that's ideal for a wide range of social media and portrait photography. Grades so perfect you won't need any additional edits, guaranteed to make your work stand out from the rest – these presets will take your photo game WAY up!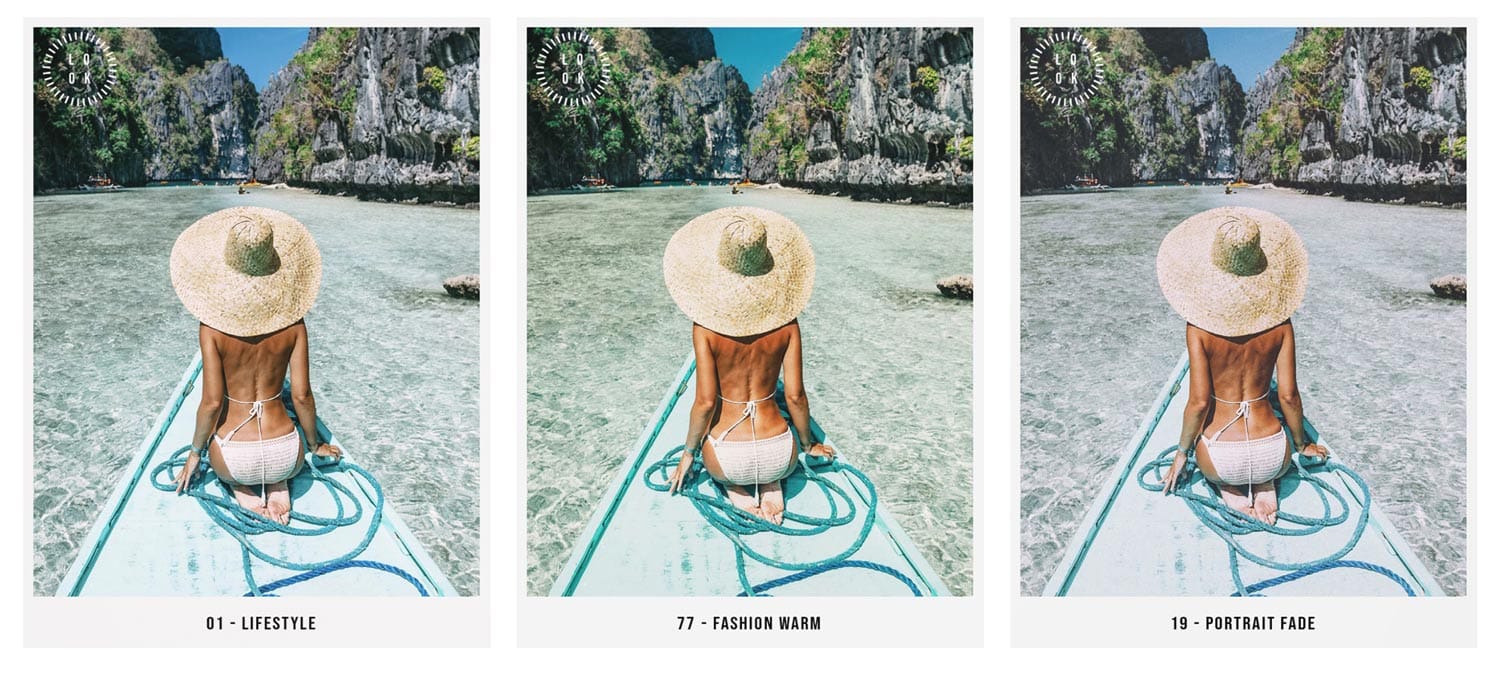 You're gonna love these preset packs! Choose from an array of collections below, some for nightscapes, moody vibes, or that classic movie look. Hands down these presets will give you a timeless and beautiful quality to all your photos – so go ahead upload that photo now because we promise it will be gorgeous!
You can get your hands on all of the presets and profiles that are used by photographers around the world! With Lightroom Presets from Stockpresets, you'll have access to hundreds of colorful and mood-setting options. Let us be your secret weapon for creative photography!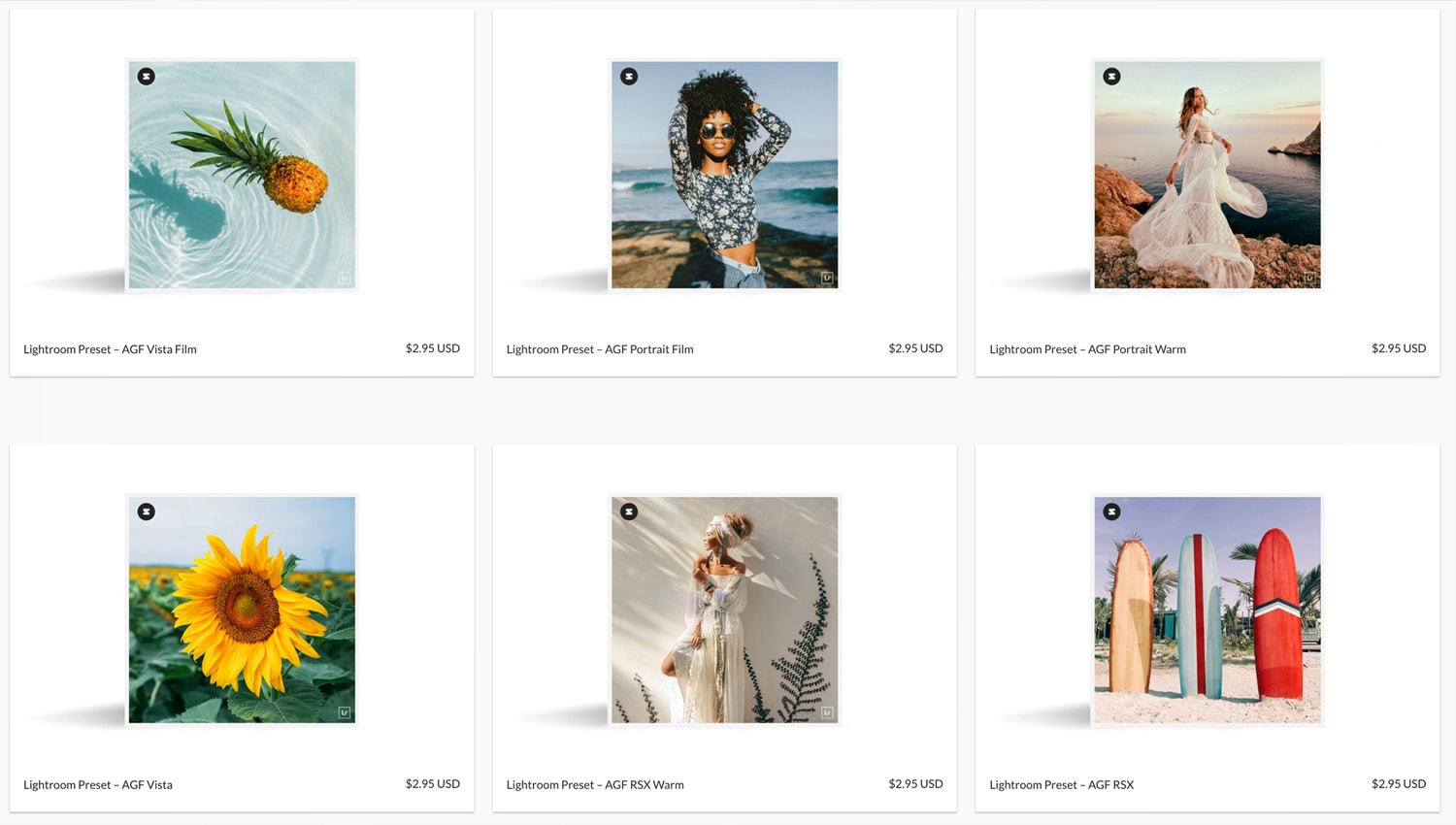 Over 700 Lightroom Film Style Presets and Profiles. We've developed each preset to work in tandem with our dynamic color profiles. Reduce and intensify the look of your images by simply sliding the dial back and forth to find the perfect amount of color. Gain more flexibility and control over your edits in Lightroom, Lightroom Classic, and Adobe Camera RAW. Compatible with Lightroom, Lightroom Classic, and ACR.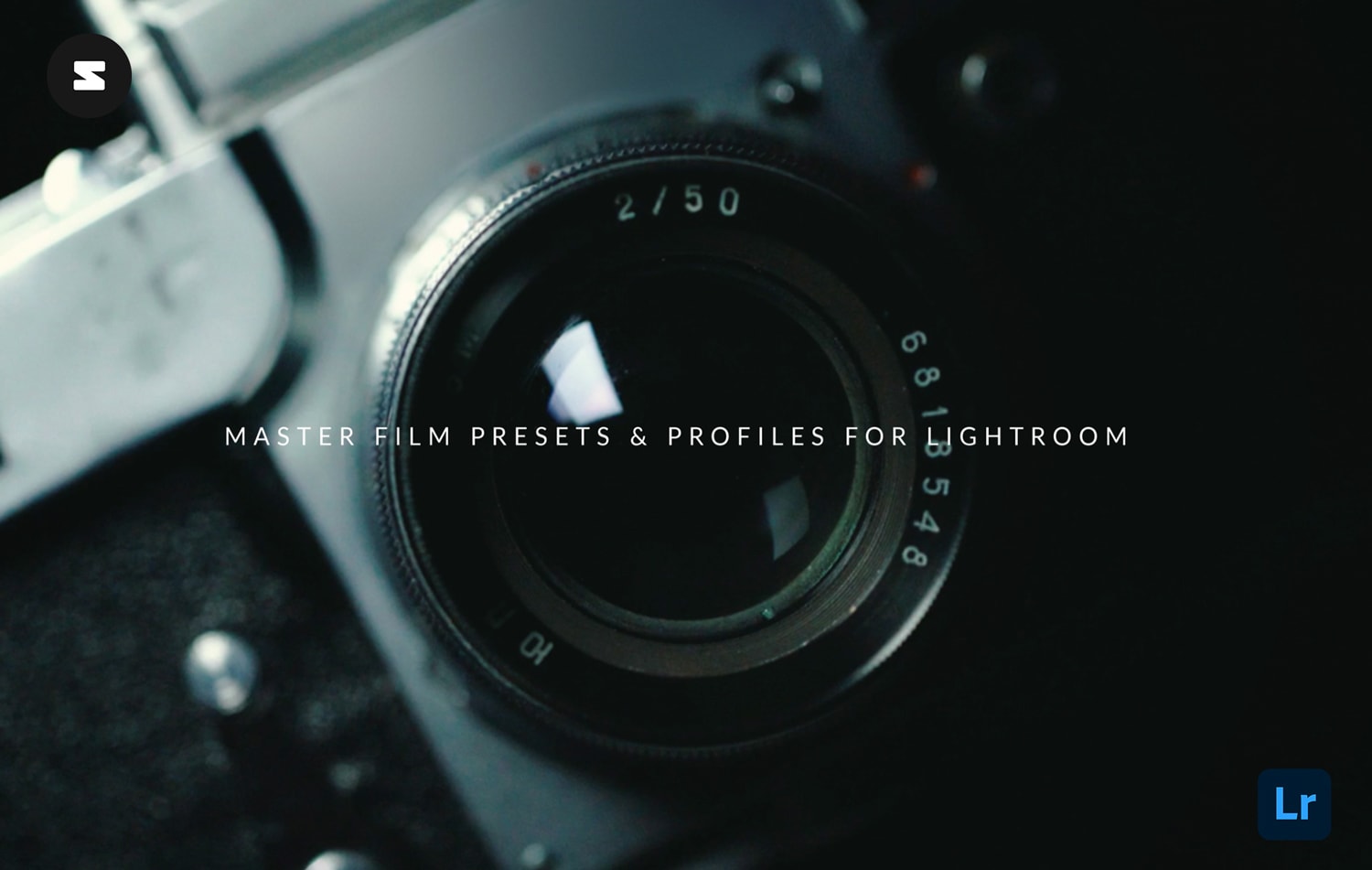 The Best Lightroom Presets Are Essential
It doesn't matter if you're an amateur looking to up their game or a professional looking to master the art of image editing, if you are using Lightroom then you need to master the art of Presets. By fully controlling every aspect of photo editing, you can turn any drab, uninteresting picture into the most essential piece in your collection – all it takes is the right set of conditions to make it shine!