Lifestyle & Lightroom Series No.3
Welcome to the third edition of a new blog series that I'm calling- Lifestyle & Lightroom. Today I will be showing you how I use The Creative Flow to take the guessing work out of my Lightroom edits. I'm a blogger/photographer with my own Style blog where I share my passion for interior design, travel and lifestyle photography. Each week I photograph things that I love and share them with my readers. This week, I decided to do a Ladurée inspired shoot.  First, let me tell you a little bit about the creative thought process behind the shoot. Recently I've been finding inspiration in my memories of France. We visited Ladurée while staying in Paris last year. Ladurée is a luxury bakery and sweets café that's known for serving beautiful macarons and afternoon tea.  I still had some tea that I purchased when I was there and I saved the beautiful bag that it came in. The pastel pinks, purples and greens led the creative direction for the shoot. I wanted to keep the background neutral, so I decided to do the shoot in the bedroom, using the white linens as my neutral backdrop. I chose a number of items that fit the theme and had fun arranging them in different ways. I wanted the photos to tell the story of an elegant woman enjoying afternoon tea while lounging in bed.
   I used my Canon 5D camera with a 50 mm lens. My settings were: ISO 125, f 1.8, 1/125 sec. I imported the final 3 photos into Adobe Lightroom and started looking through the Creative Flow for presets. Here are the simple steps that I took to get the final look:
Steps I took using Presetpro's premium collection: The Creative Flow:
Step 1. I opened the Refine folder and selected: "Lighting- Daylight." This is a fantastic preset for lightening and warming shots that are captured in natural light.
Step 2. Second, I opened the Refine- Base folder and selected "Shadows +75."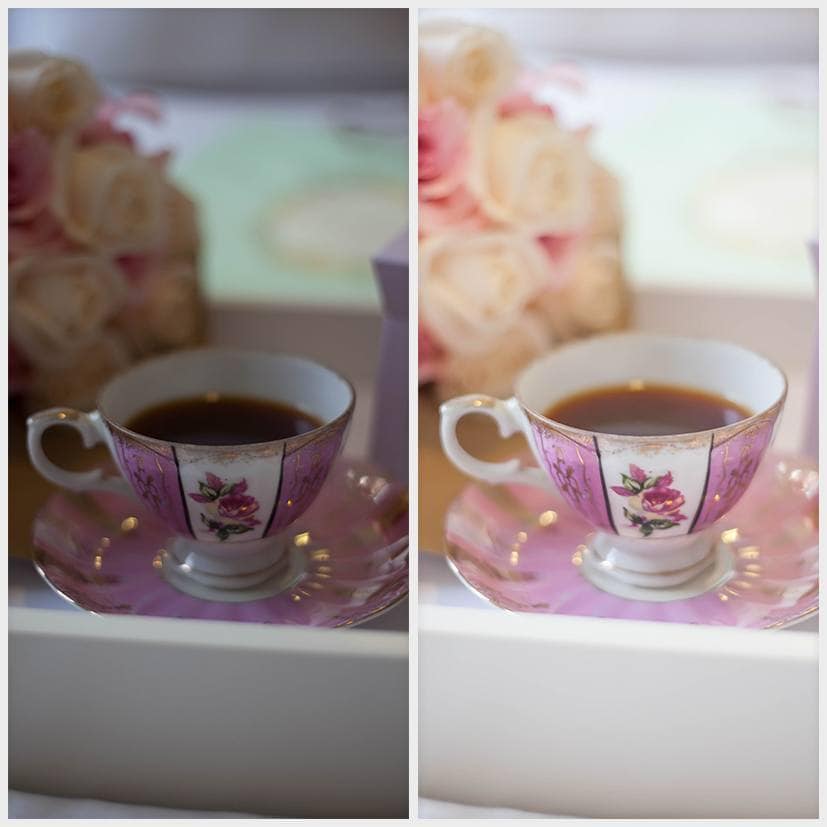 I love the end result from my simple two step process. To see my entire blog post, visit- www.stylebyclarkmartin.com . It's exciting that I get to share my creative process with you each week. Want to see more photo edits from the creative flow? Check out the video below.
Looking for More Presets? Upgrade to the Creative Flow and enjoy over 900 Lightroom Presets & Creative Brushes: The Creative Flow is the ultimate workflow and premium preset collection by Presetpro. The Creative Flow is your own personal preset "tool box" where you can swap out tone curves, change base settings or easily color tone your image with a few simple clicks. When you purchase the Creative Flow you get all of our premium collections (at a discounted price) plus the Creative Flow workflow and Creative Brushes. Enjoy the power of 900 + Lightroom presets integrated into one simple and easy to use workflow!