HDR Photography | Emerald City
HDR Photography | Emerald City – I took this shot one foggy morning in Chicago, Illinois. I liked the symmetry that the buildings provided but it looked a little blah overall because of the weather. I decided to give it a cinematic look using heavy split tones and Lightroom profiles. When I finished the edit and stood back I couldn't help but notice that it looked a lot like the turquoise city that they visit in The Wizard of Oz. Hence the name: Emerald City! Check out the larger version of this photo here!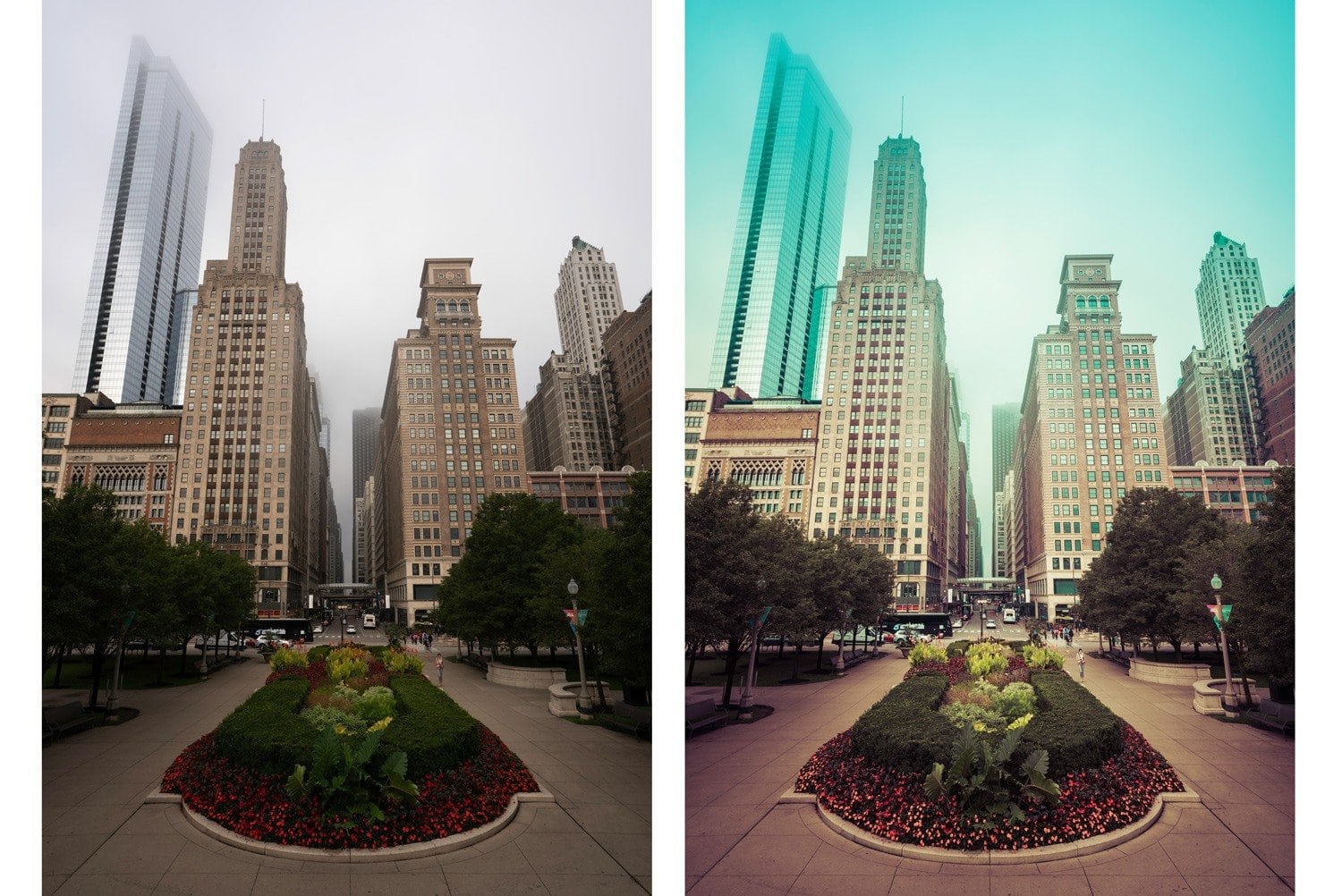 Post Processing & Camera Settings. 
To process this image, I used the Presetpro Creative Flow Lightroom Presets, Profiles, and Brushes to  (I used Lightroom Profiles included in The Creative Flow to color grade this image). Next, I created a copy of this image in Aurora HDR and used the Presetpro Aurora HDR Presets. Finally, I imported all images into Photoshop to blend and do a little sharpening.
Camera: Sony ILCE-7RM3

Lens: Sony FE 16-35 mm F2.8 GM

Settings: f11, 20mm, Time: 1/25s ISO: 100

Edit: Aurora HDR

Edit: Lightroom

Edit: Photoshop

Edit: Luminar
Looking for Lightroom Presets? Upgrade to the Creative Flow and enjoy over 1200 Lightroom Presets & Creative Brushes: The Creative Flow is the ultimate workflow and premium preset collection by Presetpro. The Creative Flow is your own personal preset "toolbox" where you can swap out tone curves, change base settings or easily color tone your image with a few simple clicks. When you purchase the Creative Flow you get all of our premium collections (at a discounted price) plus the Creative Flow workflow and Creative Brushes. Enjoy the power of 1200 + Lightroom presets integrated into one simple and easy to use workflow! The Creative Flow works with RAW and JPEG images and will work with Lightroom 4, Lightroom 5, Lightroom 6 and the Creative Cloud.