View High Quality Image – Here
Creative Edit: The Tarantula Trail – Tim Martin
Creative Edit: The Tarantula Trail – Here's a shot taken from a winding mountain trail in Colima Mexico. A few steps after taking this photo, I almost stepped on a fairly large Tarantula! My camera was set up with a wide angle lens but I still managed to snap an "ok" shot of him/her relaxing on the trail. ( See shot below ). Reminder, Always bring a portrait lens…
Post Processing "The Tarantula Trail" I took three bracketed shots EV (-2, 0, +2) using a tripod. Then I combined the three exposures in Lightroom and Photomatix to make two different HDR images. Next I used Lightroom presets to create multiple versions/samples. Finally, I took all my samples and mixed in Photoshop!
Here is the bonus shot of the Tarantula 🙂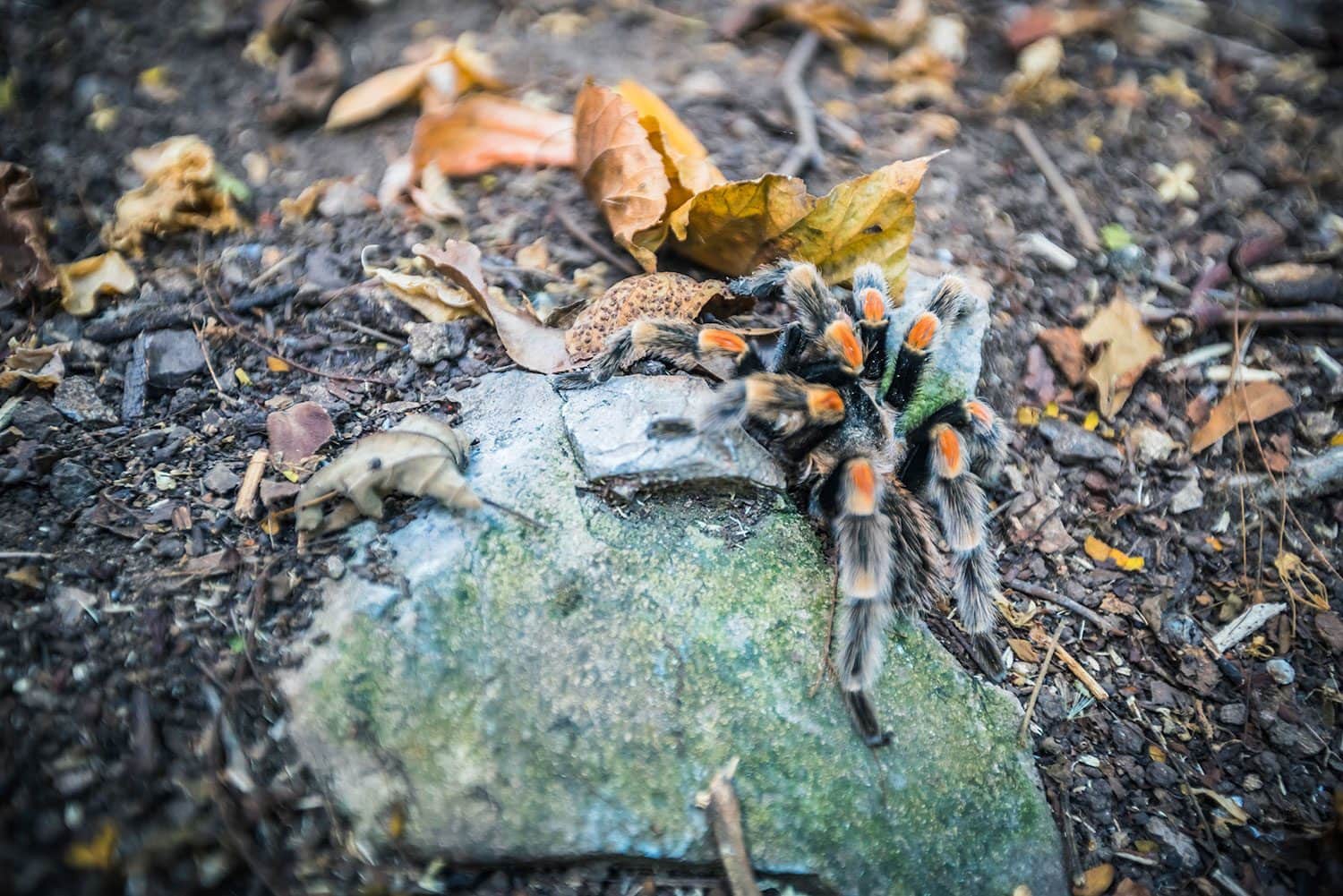 Looking for Lightroom Presets? Upgrade to the Creative Flow and enjoy over 1000 Lightroom Presets & Creative Brushes: The Creative Flow is the ultimate workflow and premium preset collection by Presetpro. The Creative Flow is your own personal preset "tool box" where you can swap out tone curves, change base settings or easily color tone your image with a few simple clicks. When you purchase the Creative Flow you get all of our premium collections (at a discounted price) plus the Creative Flow workflow and Creative Brushes. Enjoy the power of 1000 + Lightroom presets integrated into one simple and easy to use workflow!