5 Creative Looks in Lightroom
5 Creative Looks in Lightroom | Chicago Nights  – This is a photo of the Buckingham Fountain in Chicago, Illinois. At night, the fountain comes alive with a spectacular light show synchronized to a symphony of classical music! The vibrant colors against the city backdrop is certainly a spectacle to see if you're visiting the windy city. Below you can watch me quickly go through 5 Creative Looks in Lightroom using The Creative Flow, which is our premium preset pack featuring over 1200 Lightroom Presets, Profiles, and Brushes! Check out the video below and watch me transform this raw image into five unique looks with a few simple clicks! 
Creative Flow Lightroom Presets and Profiles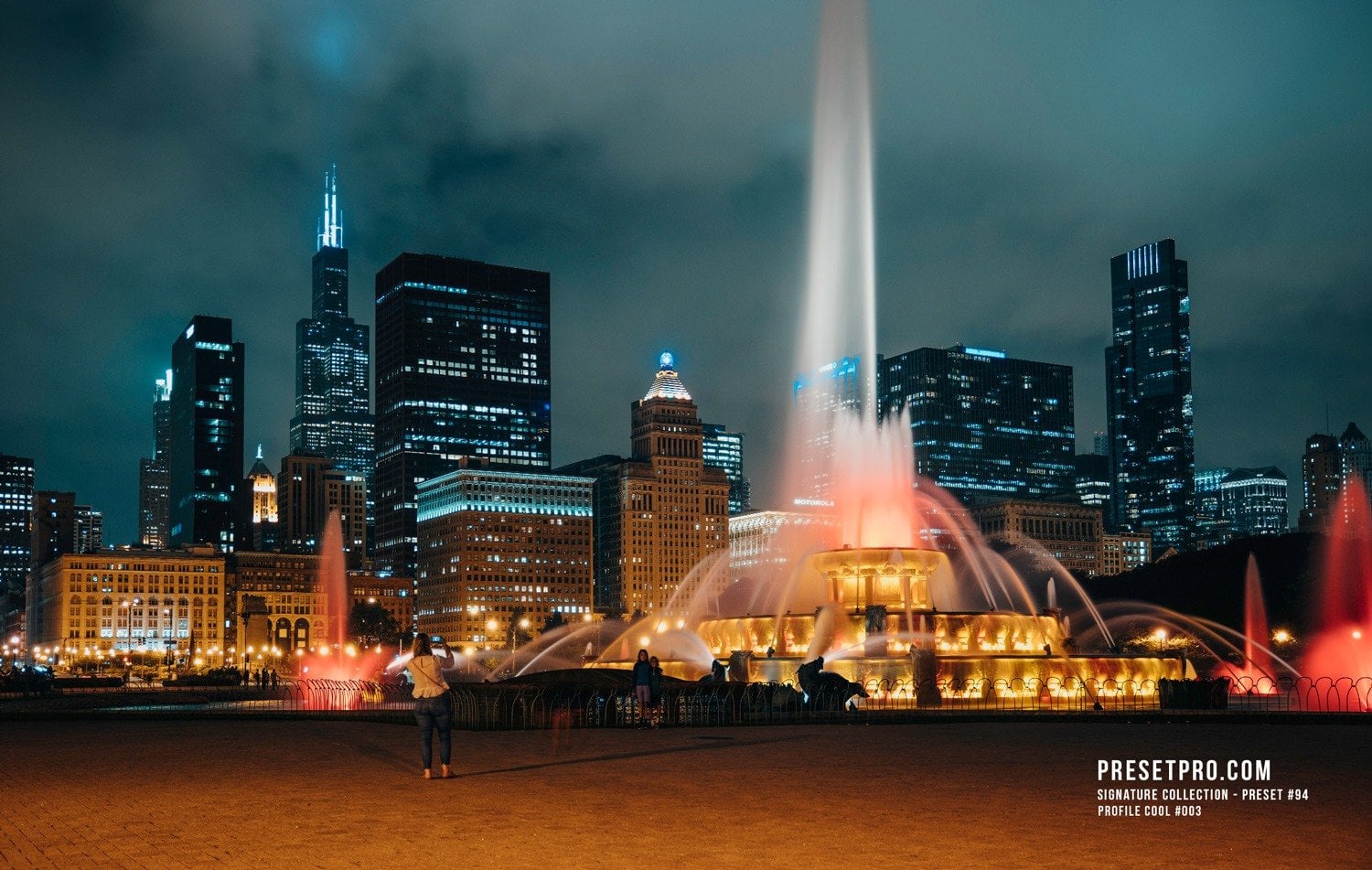 Signature Collection #94. No Regrets + Lightroom Profile – Temperature Cool 003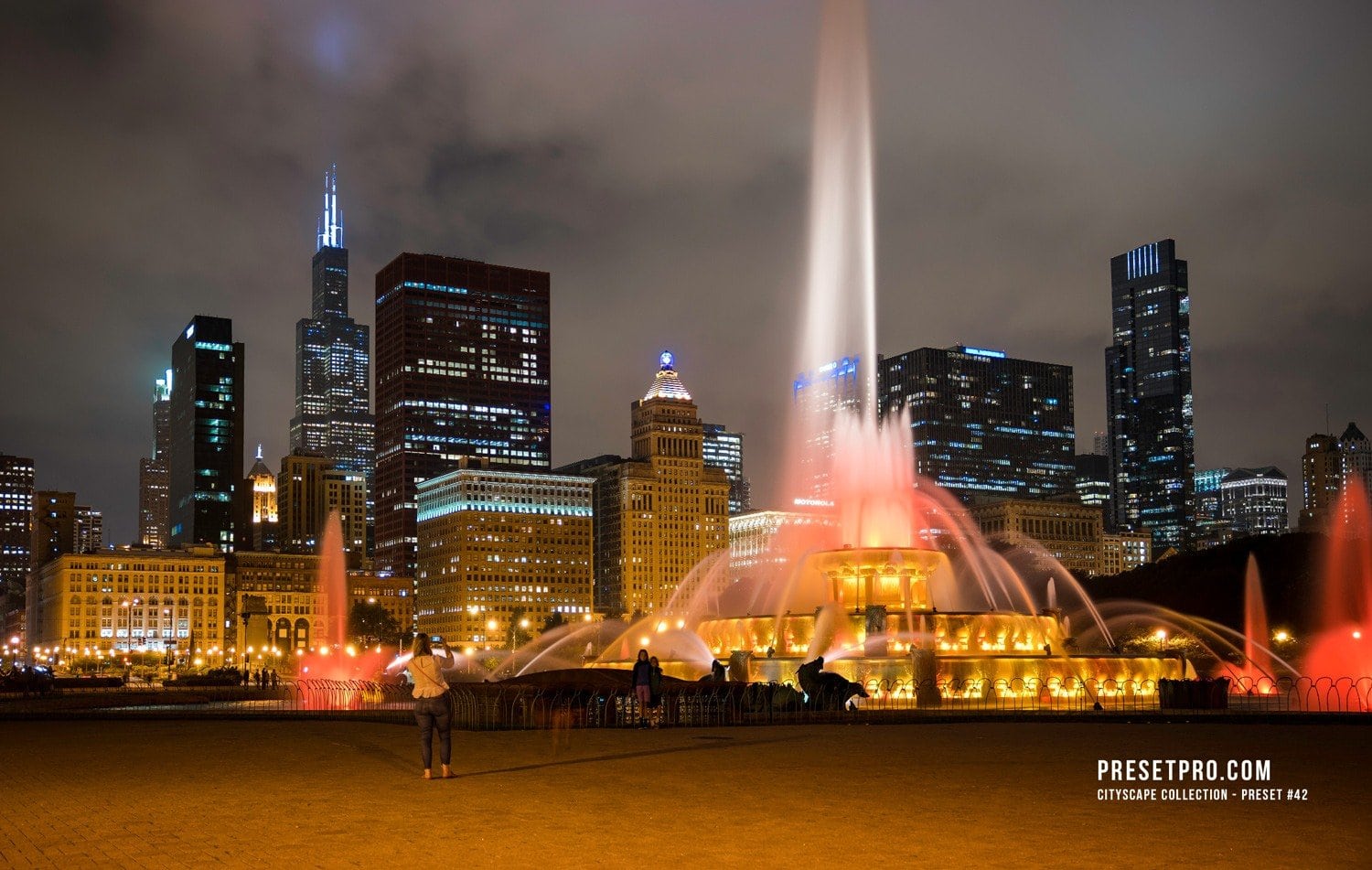 Cityscape Collection #42. City Portrait

Film Roll Collection #96. Monochrome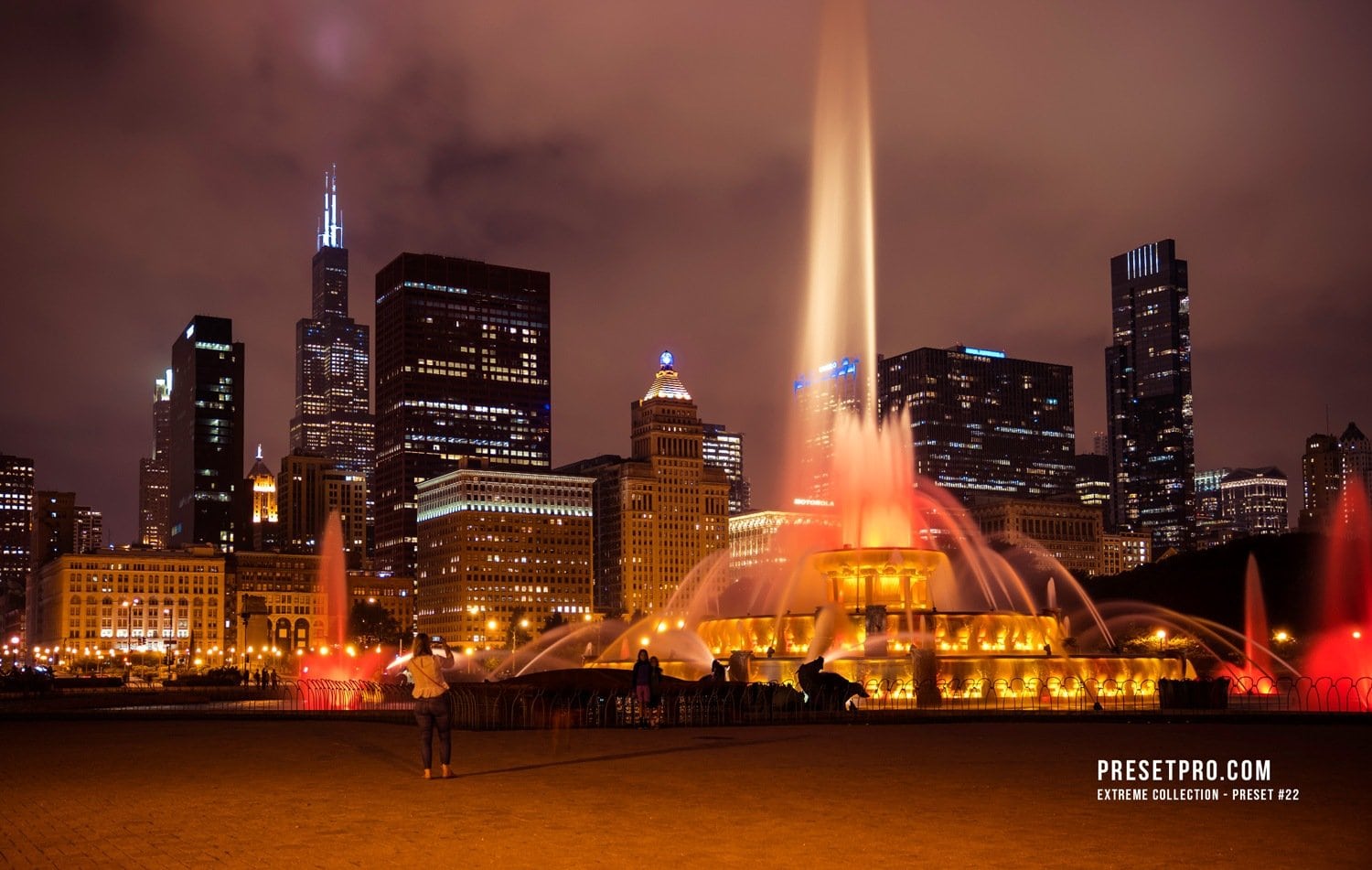 Extreme Collection #22. Mystic Light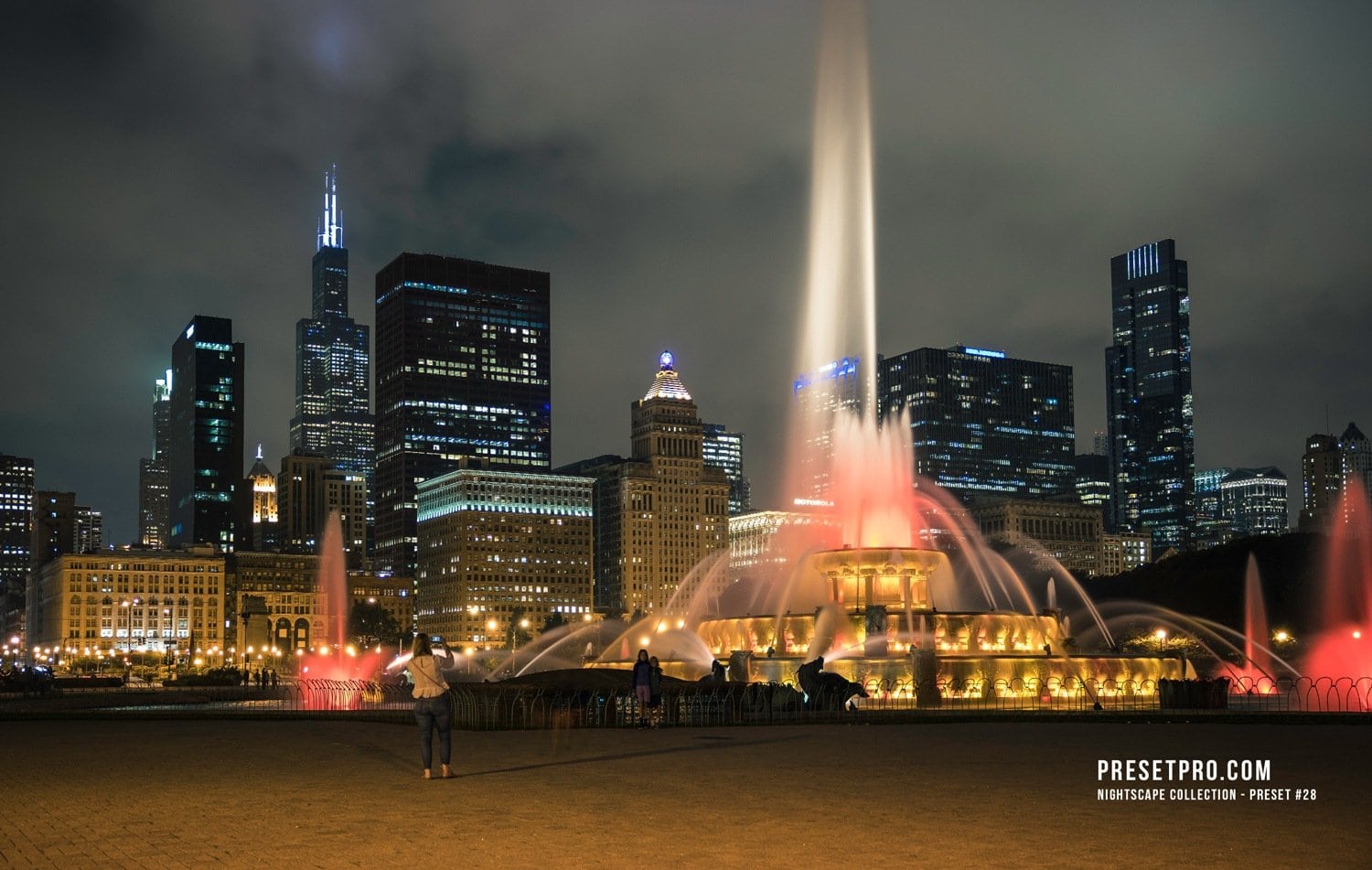 Nightscape Collection #28. Times Square
Looking for Lightroom Presets? Upgrade to the Creative Flow and enjoy over 1200 Lightroom Presets & Creative Brushes: The Creative Flow is the ultimate workflow and premium preset collection by Presetpro. The Creative Flow is your own personal preset "toolbox" where you can swap out tone curves, change base settings or easily color tone your image with a few simple clicks. When you purchase the Creative Flow you get all of our premium collections (at a discounted price) plus the Creative Flow workflow and Creative Brushes. Enjoy the power of 1200 + Lightroom presets integrated into one simple and easy to use workflow! The Creative Flow works with RAW and JPEG images and will work with Lightroom 4, Lightroom 5, Lightroom 6 and the Creative Cloud.