​​​​​​Lightroom Brush Tutorial: The Creative Flow – Today we will be showing you how to get the most out of your brushes in Adobe Lightroom. Brushes are a great way to add extra embellishments to your photos. For this tutorial, we will be using the Preset Pro premium collection, The Creative Flow. This collection offers users over 1000 beautiful presets and brushes to explore. Our presets and brushes allow you to discover your own creativity, without the tedious work of re-adjusting your settings each time.  Reduce your editing time and have more fun!
This is a photo of Montmorency Falls in Quebec, Canada. The shot was taken with a 16-35 mm Canon lens at f 16, ISO 100 and ¼ sec shutter speed. We used one of our premium brushes, "Basic-Landscape iii" to complete the edit. Basic-Landscape iii is exclusive to The Creative Flow collection.
Step 1. Upload your photo into Adobe Lightroom.
Step 2. Select the brush tool on the right hand side.
Step 3. Scroll down to select your desired brush.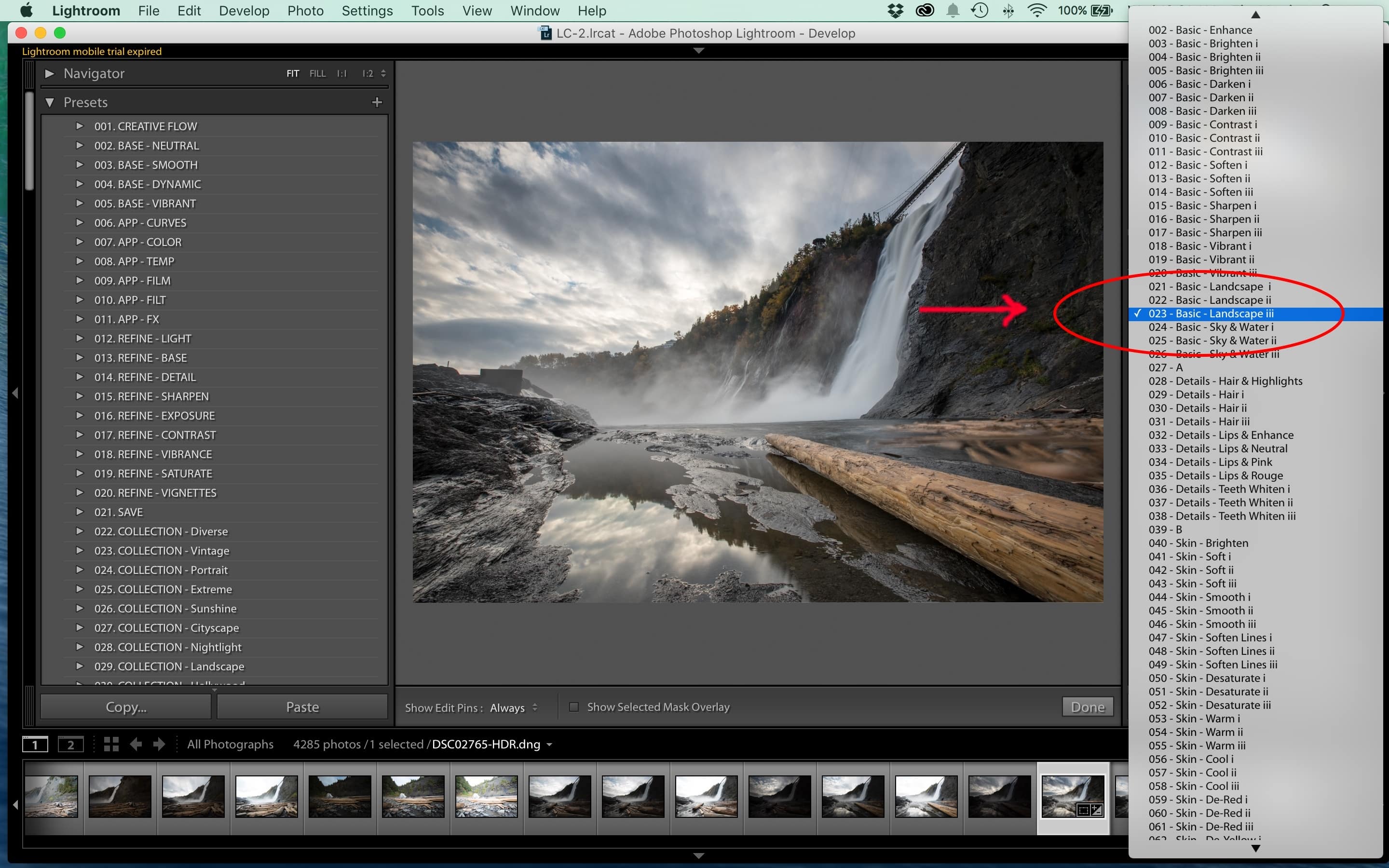 Step 4. Paint the areas where you would like more embellishment.
Step 5. Scroll down to the menu titled "Brush" and adjust the size, feather, flow and density to your desired results.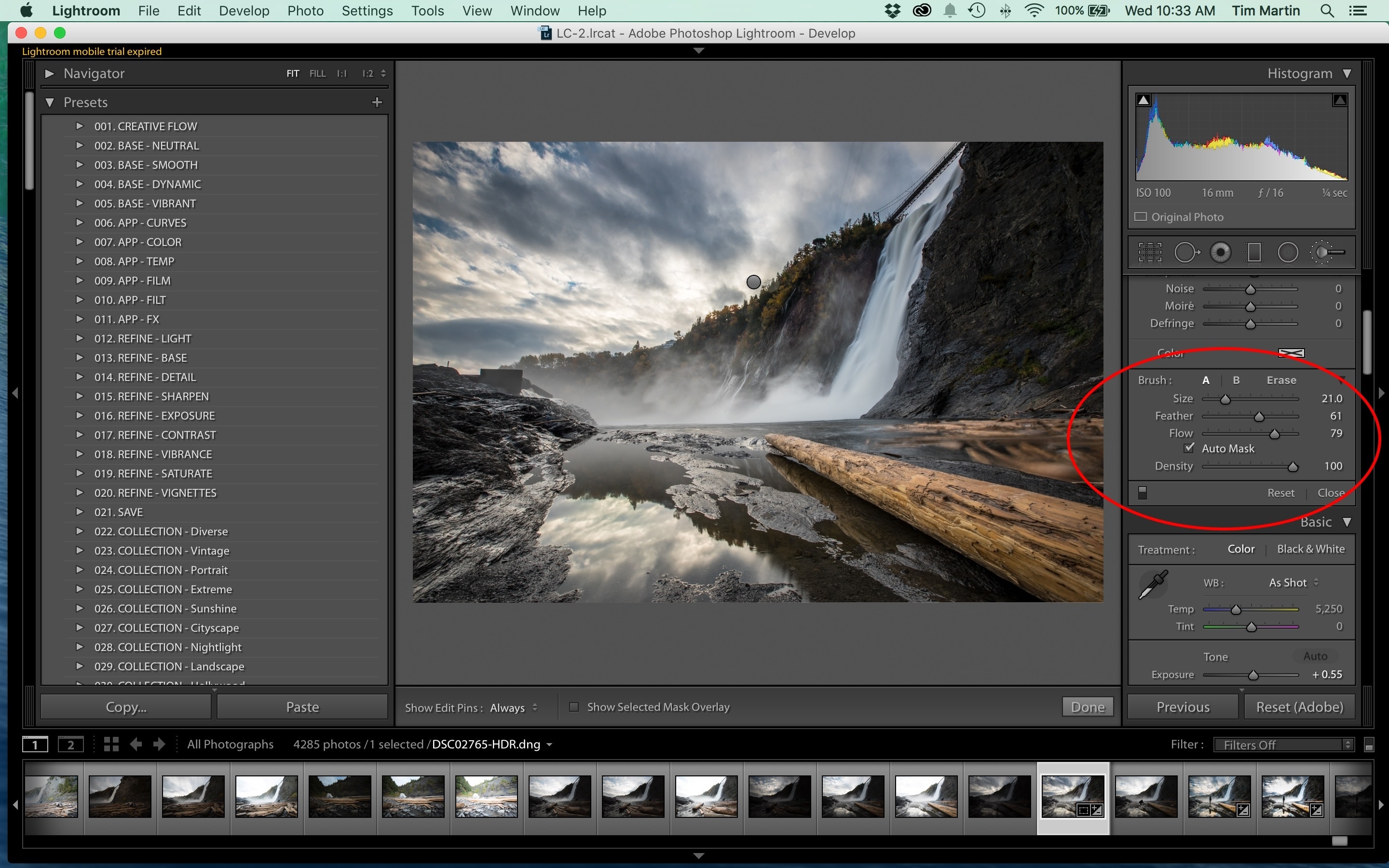 Lightroom Brushes can make your life easier whether you are interested in landscapes or portraits.  To learn more about the Creative Flow and the brush used in this tutorial, see link below.
Looking for Lightroom Presets? Upgrade to the Creative Flow and enjoy over 1000 Lightroom Presets & Creative Brushes: The Creative Flow is the ultimate workflow and premium preset collection by Presetpro. The Creative Flow is your own personal preset "tool box" where you can swap out tone curves, change base settings or easily color tone your image with a few simple clicks. When you purchase the Creative Flow you get all of our premium collections (at a discounted price) plus the Creative Flow workflow and Creative Brushes. Enjoy the power of 1000 + Lightroom presets integrated into one simple and easy to use workflow! The Creative Flow works with RAW and JPEG images and will run in Lightroom 4, Lightroom 5, Lightroom 6 and the Creative Cloud.